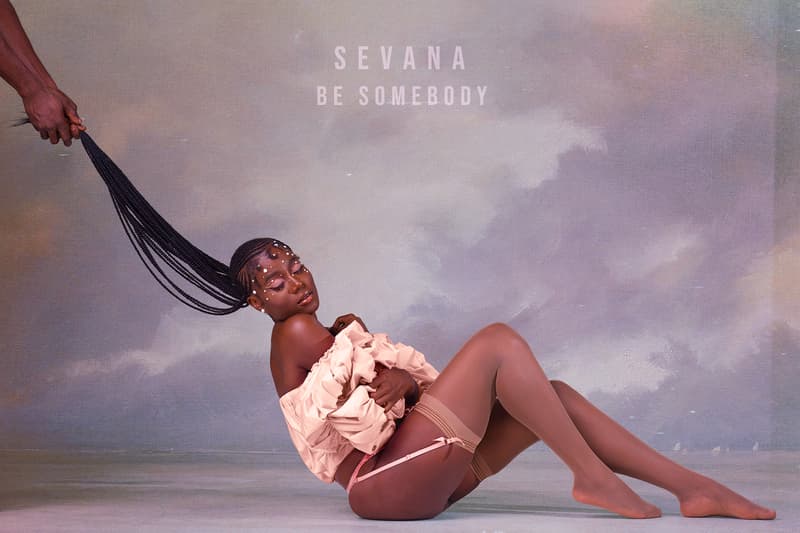 Music
Sevana Stays True to Her Jamaican Roots in New EP, 'Be Somebody'
The reggae artist talks about her journey as a solo artist and what music means to her.
Sevana Stays True to Her Jamaican Roots in New EP, 'Be Somebody'
The reggae artist talks about her journey as a solo artist and what music means to her.
Sevana, born Anna-Sharé Blake, coined her artist name after the town she was born in – Savanna-la-Mar, Jamaica. The reggae songstress got her musical break back in 2008 with a girl group called SLR after landing third place on Digicel Rising Stars, Jamaica's version of American Idol.
When SLR broke up in 2009, Sevana went on hiatus. After feeling disconnected and realizing that music was her calling, she resumed her journey in 2014 by collaborating with contemporary reggae singer Protoje on his song "Sudden Flight." By 2016, she released her first self-titled EP featuring six tracks, which landed Sevana her first European solo tour. Since then, she has been working on her own sound. Her second EP, Be Somebody, focuses on the themes of self-reflecting, personal growth, love and relationships.
We spoke with Sevana about her latest project, how she's evolved as a solo artist and what inspired her to pursue her career in music. Read the full interview below.
Since making your debut with SLR in 2008, and going solo in 2016, how have you grown as an artist?
When the group SLR disbanded in 2009, I stopped pursuing music. However, I was drawn back to it in 2014 after feeling directionless. One way I've grown as an artist is that I'm being intentional about honoring how the music comes out of me versus contextualizing it through any particular genre. I'm also pretty resolute on how I want to be depicted visually. I know how to quiet the voice of doubt now because of the challenges I've faced as far as self-awareness, so I'm the most confident I've ever been.
What made you want to pursue your career in music?
It was the best indicator of my purpose. It's an intrinsic thing. As my journey continued, my conviction grew stronger and I realized that music was meant to be one of the most useful contributions of my life. I love writing music, dancing to it and listening to it. It's taught me about people, conflict, love and forgiveness. I cannot see my life without music.
Having performed in the UK, Spain, Germany and Dubai, how would you describe Jamaica's music scene in comparison to that of the rest of the world?
Jamaicans are the toughest crowd to perform in front of as a new artist or even as a seasoned veteran. If we're not impressed, we won't respond. When a Jamaican crowd cheers for you, you know you've done well. It makes for very thick skin.
What would you say are the major differences between your 2016 self-titled EP and Be Somebody? Do you think your sound has evolved?
Be Somebody represents me. I felt emboldened to do things my way. I'd say yes, my sound did evolve as I've evolved. All the knowledge I've accrued over the past four years has been put into the execution of this new project. It's my favorite music I've made so far.
Can you share with us the key inspirations behind your latest EP and which tracks resonate with you the most?
My greatest inspiration has been my lived experiences. Looking back at all I've overcome, I still manage to be high functioning and it makes me feel unstoppable. I drew on my life to write honestly and was passionate about making my vision for each song come true. It might change, but my favorite track from my EP right now is "Set Me On Fire." I wrote it four years ago at the end of an abusive relationship. I think the writing is stellar, the vocal performance is so emotive and the violins are immaculate. Big ups to Ziah Push and J.L.L. I'm so proud of it. I'm especially proud of the self-work I've done to feel empowered again.
Who are some artists you look up to and hope to collaborate with in the future?
Chronixx, Masego, Anderson .Paak, Rosalía and John Mayer.
You're recently signed with RCA Records. What's next in store for you?
We'll see. Let's enter this next season together. I'm excited!
Share this article