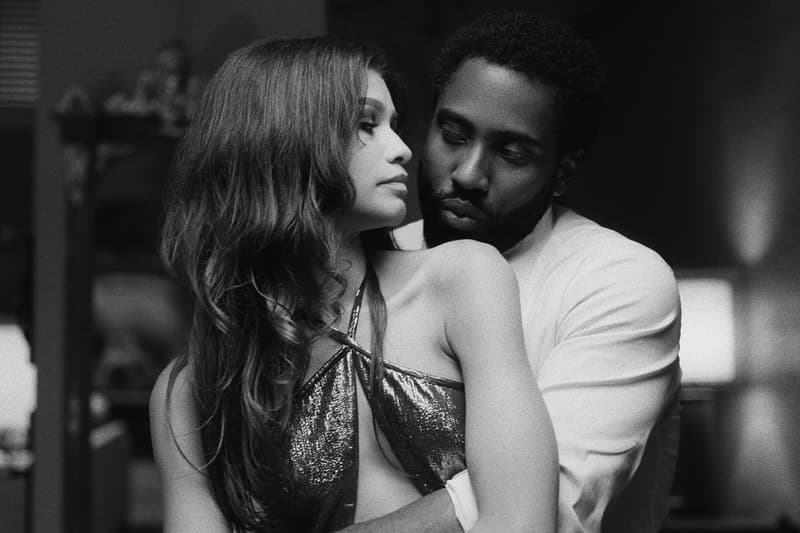 Film & TV
7 Romantic Drama Movies To Watch After Netflix's 'Malcolm & Marie'
More films exploring the stark realities of relationships.
7 Romantic Drama Movies To Watch After Netflix's 'Malcolm & Marie'
More films exploring the stark realities of relationships.
After much anticipation, Netflix's Malcolm & Marie is now finally available to watch on the streaming platform. Written and directed by Euphoria creator Sam Levinson, the movie is a black-and-white romantic drama led by Zendaya and John David Washington.
Filmed and produced in quarantine, Malcolm & Marie explores the good, the bad and the ugly of the protagonists' relationship. When filmmaker Malcolm (Washington) and his girlfriend Marie (Zendaya) return home from the premiere of his new film, the evening takes a turn for the worse while Malcolm awaits his project's critical response. Testing their bond and love for each other, revelations about their relationship begin to emerge.
If you're looking for similar films for your weekend viewing, here are seven movies you can watch after seeing Malcolm & Marie.
Blue Valentine
Dean Pereira (Ryan Gosling), a hopeless-romantic high school dropout, crosses paths with Cindy Heller (Michelle Williams), a pre-med student, at a nursing home in Pennsylvania. Infatuated with her at first sight, Dean gives Cindy his number but she never calls him back. Coincidentally, the two meet again on a bus and start dating after their encounter. While this may look like a picture-perfect relationship to an outsider, the film highlights the real-life obstacles they go through as a couple.
Comet
Comet follows the story of Dell (Justin Long) and Kimberly (Emmy Rossum), who came across each other at a meteor shower viewing. Set in a parallel universe, the cosmic love story jumps back and forth in time, exploring the trials and tribulations of the two's intricate relationship over the span of six years.
Eternal Sunshine of the Spotless Mind
Eternal Sunshine of the Spotless Mind showcases the power of memory and the complexity of love. When Clementine Kruczynski (Kate Winslet) decides to erase all her memories of her ex-boyfriend Joel Barish (Jim Carrey) after their painful breakup, Joel also undergoes the same procedure as an act of retaliation. During the process, Joel recalls all the bad moments, but also re-lives the good ones that remind him why he fell in love with Clementine in the first place.
Her
Theodore Twombly (Joaquin Phoenix) is a writer who works for a company that composes letters for people who are unable to write their own personal notes. After being left by his ex-wife, Theodore loses inspiration and motivation. When Theodore installs an artificially intelligent virtual assistant called Samantha (Scarlett Johansson), he gains back positivity and develops feelings for the AI. However, the two realize the struggles of their unique situation over time.
If Beale Street Could Talk
Based on James Baldwin's 1974 novel of the same name, If Beale Street Could Talk is set in Harlem during the early '70s. The film follows the story of childhood friends Clementine "Tish" Rivers (KiKi Layne) and Alonzo "Fonny" Hunt (Stephan James) who form a romantic relationship by the time they reach their early 20s. However, the couple's plans of starting a future together are pushed back when Fonny gets arrested for a crime he did not commit.
Marriage Story
New York theatre director Charlie Barber (Adam Driver) and Los Angeles actress Nicole Barber (Scarlett Johansson) are ending their decade-long marriage. While going through a coast-to-coast divorce, Charlie and Nicole are challenged in their own personal lives, and are also pushed to their limits in their respective careers.
Moonlight
Moonlight centers on a young Black man in Miami named Chiron. The Oscar-winning film focuses on the three defining chapters of the protagonist's life — childhood, adolescence and adulthood — and follows his journey on discovering his identity and sexuality, as he starts to develop feelings for his best friend, Kevin.
Share this article