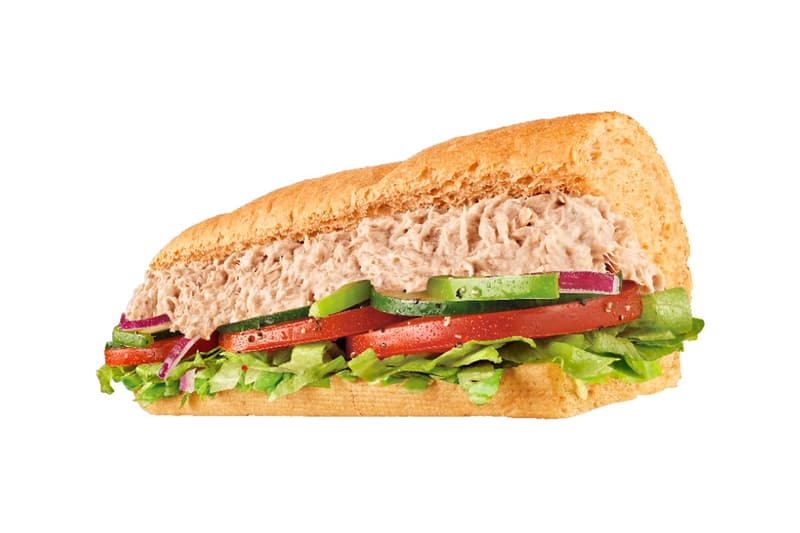 Subway Responds to Tuna Lawsuit With Sassy Sandwich Promo Code
"ITSREAL," the chain proclaims.
Subway, the fast food chain facing controversy over whether its tuna sandwiches actually contain fish, has responded to the debacle with a promo code giving customers a 15 percent discount on foot-long tuna subs ordered online or through the Subway app. Capitalizing on the scandal — and perhaps fueling it — the promo code reads "ITSREAL."
Subway entered the spotlight on January 28, when a new lawsuit claimed that the chain's tuna sandwiches contain "no scintilla of tuna at all." In fact, lawyer Shalini Dogra told the Washington Post that neither tuna nor any fish in general was found in Subway's tuna offerings. Two plaintiffs, Karen Dhanowa and Nilima Amin, are arguing that the company tricked them into spending extra money for what they believed to be fish.
Of course, Subway has denied the lawsuit's allegations, calling them "baseless" and "frivolous." However, Subway has a history of serving questionably made food — in 2014, the chain was called out for making its bread with a chemical found in yoga mats, and in 2017, a DNA analysis of its chicken found it contained only 50 percent chicken DNA. Just last year, Ireland's Supreme Court ruled that Subway's bread doesn't fit the legal definition of bread and more closely resembles cake.
Stay tuned for updates on Subway's fake tuna scandal.
Share this article