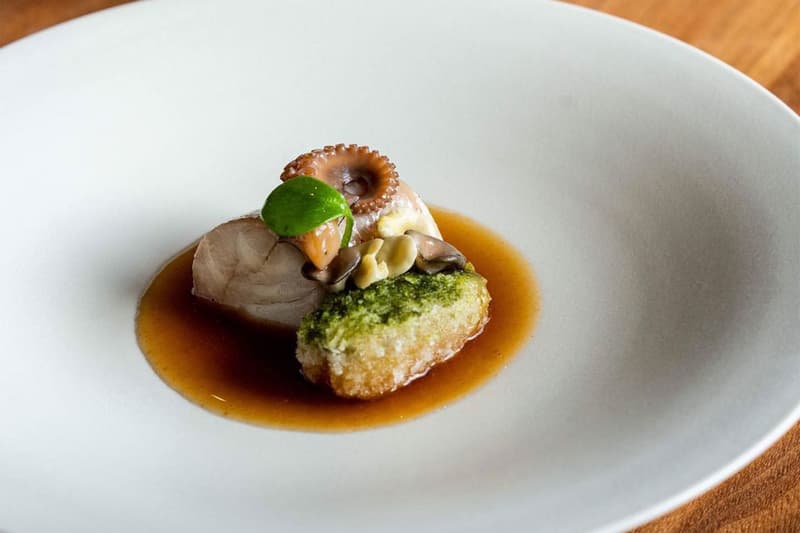 These Are the 50 Best Restaurants in Asia of 2021
Guess which region took the top spot.
While numerous businesses struggle amid the ongoing pandemic, the food and beverage industry continues to put an optimistic and hopeful front for days when dining and traveling restrictions lift. Keeping the global situation in mind, the Asia's 50 Best Restaurants list has been announced virtually for the year 2021.
This time around, Hong Kong takes the top ranking with The Chairman, a spot famous for Cantonese cuisine. Singapore shortly follows with fine dining restaurant Odette led by chef Julien Royer, alongside Tokyo's Den. Additional standouts include Le Du, the best restaurant in Thailand, and Mingles in Seoul. Bangkok's Gaggan Anand comes in fifth with the Highest New Entry Award.
In addition to the top 50 list, Asia's 50 Best revealed restaurants in ranks 51 to 100 for the first time. You can head over to the official website to learn more.
Take a full look at the list of Asia's 50 Best Restaurants below.
50. Wing Lei Palace, Macau
49. Toyo Eatery, Makati, The Philippines
48. Seventh Son, Hong Kong
47. Lung King Heen, Hong Kong
46. Gaa, Bangkok, Thailand
45. Shoun Ryugin, Taipei, Taiwan
44. Mono, Hong Kong
43. Hansikgonggan, Seoul, South Korea
42. Jaan by Kirk Westaway, Singapore
41. Euphoria, Singapore
40. Labyrinth, Singapore
39. Anan Saigon (Best restaurant in Vietnam)
38. Ta Vie, Hong Kong
37. Amber, Hong Kong
36. Born & Bred, Seoul, South Korea
35. Nihonryori RyuGin, Tokyo, Japan
34. Seventh Door, Seoul, South Korea
33. 8 ½ Otto e Mezzo Bombana, Hong Kong
32. Masque, Mumbai, India
31. Cloudstreet, Singapore
30. Maison de La Nature Goh, Fukuoka, Japan
29. Ministry of Crab (Best Restaurant in Sri Lanka)
28. Caprice, Hong Kong
27. Ode, Tokyo, Japan
26. JL Studio, Taichung, Taiwan
25. Belon, Hong Kong
24. Logy, Taipei, Taiwan
23. Zen, Singapore
22. Fu He Hui, Shanghai, China
21. Raw, Taipei, Taiwan
20. Nusara, Bangkok, Thailand
19. L'Effervescence, Tokyo, Japan
18. Indian Accent, New Delhi, India (Best Restaurant in India)
17. Neighborhood, Hong Kong
16. VEA, Hong Kong
15. Mume, Taipei, Taiwan (Best Restaurant in Taiwan)
14. Burnt Ends, Singapore
13. Les Amis, Singapore
12. Sazenka, Tokyo, Japan
11. Sorn, Bangkok, Thailand
10. Mingles, Seoul, South Korea (Best Restaurant in Korea)
9. Narisawa, Tokyo, Japan
8. La Cime, Osaka, Japan
7. Florilège, Tokyo, Japan
6. Sühring, Bangkok, Thailand
5. Gaggan Anand, Bangkok, Thailand
4. Le Du, Bangkok, Thailand (Best Restaurant in Thailand)
3. Den, Tokyo, Japan (Best Restaurant in Japan)
2. Odette, Singapore (Best Restaurant in Singapore)
1. The Chairman, Hong Kong (Best Restaurant in Hong Kong and Asia)
Share this article