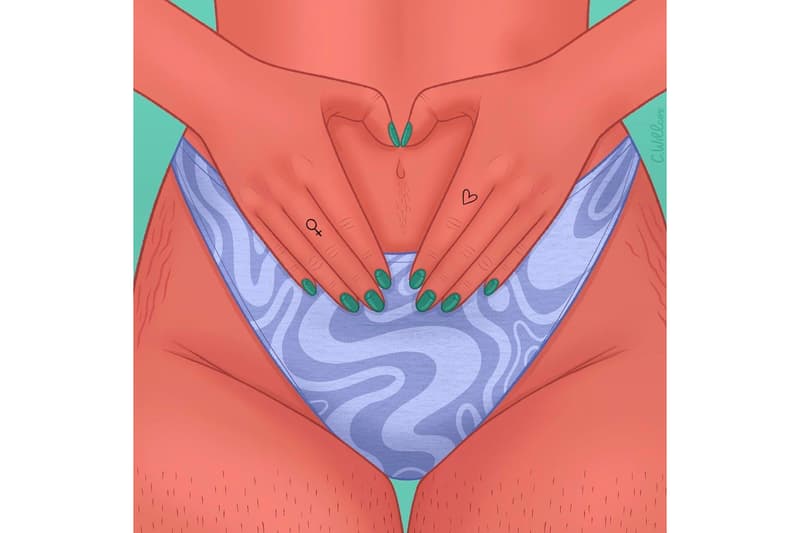 Health
Blood, Pain and Tears: An Endometriosis Saga
Wrapping up Endometriosis Awareness Month with helpful accounts to follow and learn from.
Blood, Pain and Tears: An Endometriosis Saga
Wrapping up Endometriosis Awareness Month with helpful accounts to follow and learn from.
March is all about highlighting women. We've got International Women's Day, Women's History Month and so much more, and as the month comes to a close, I'm also taking the time to recognize that this month has also been Endometriosis Awareness Month.
For me, it started with unbearable cramps. Throughout my teenage years, my period was completely fine and rarely caused me trouble – I was one of the lucky ones. Then, I started experiencing monthly fevers, nausea, and the worst pain I've ever felt on the regular. I finally visited a gynaecologist when I realised that the symptoms were always tied to my menstrual cycle, and I remember her asking me why I didn't come sooner after explaining what had been going on. After some poking and prodding, some ultrasounds and more poking and prodding, she sat me down and handed me a handwritten note that said "Endometriosis." "I want you to look this up, and learn more about it," she said, and proceeded to tell me that my pain and discomfort could be caused by this "Endometriosis." At the time, I had no idea what it meant – or what it would mean for my future.
Endometriosis is a condition where tissue similar to the womb lining grows out of place, oftentimes in the ovaries and the fallopian tubes. The long-term condition can affect women of any age, and often takes years to correctly diagnose. There isn't a cure or a quick fix, which means that it can also take years once diagnosed to find something that alleviates the pain or helps. Statistics show that the average diagnosis for women takes between seven and ten years, and for me, it only took two.
Once diagnosed with what my doctor called "suspected Endometriosis," I began looking into options. It started with hormone injections every three months, which I abruptly had to stop with when they made me anxious and depressed. I then tried a more natural method, taking a fist full of vitamins and ibuprofen to numb the pain. That didn't work either. Fast forward until nearly two years later a lot of trial and error, my new gynaecologist in London prescribed me a new birth control that she thought could help. Now, another two years in, I'm feeling okay and the pains are manageable. They're still there, don't get me wrong, but much less intense than before.
54% of people have never heard of Endometriosis, despite the fact that it affects 1.5 million women. It not only causes physical pain, but also chronic fatigue, painful sex, back pain, difficulty getting pregnant and so much more. There's yet no knowledge of what causes endometriosis, despite the fact that so many women live with the painful disease. Solutions can include an ablation surgery, which burns the endometriosis but doesn't fully cut it out, or an excision surgery, that cuts the disease out at the root. There isn't one solution that works for all women, and there's still not enough research being done.
As we wrap up Endometriosis Awareness Month, we've compiled a handful of helpful Instagram accounts with information and advice. Whether you've got endometriosis or not, it is important that we continue supporting women by understanding their pain, and listening and doing the research to help.
The Endo Sister
View this post on Instagram
Endometriosis UK
View this post on Instagram
Endo Health Club
View this post on Instagram
Endo Girl Gang
View this post on Instagram
Share this article