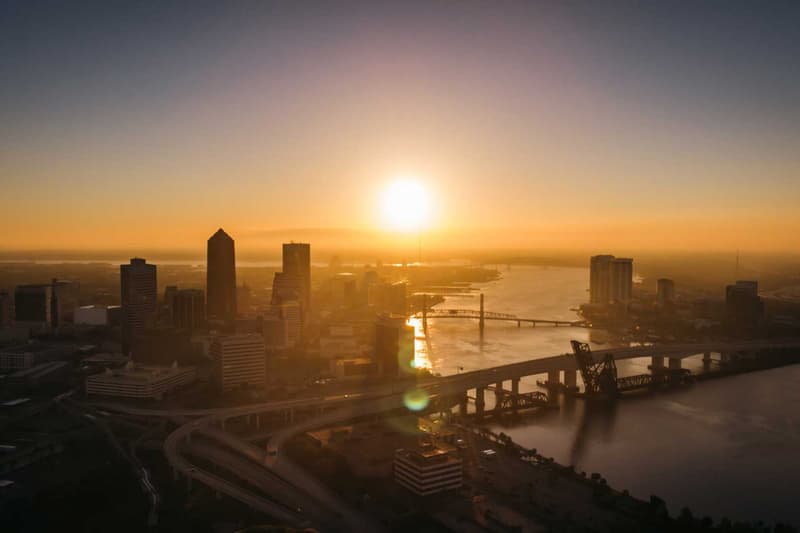 Culture
These Are the Best U.S. Cities for Remote Workers
Yelp and Zillow have ranked the top 10 spots for "digital nomads."
These Are the Best U.S. Cities for Remote Workers
Yelp and Zillow have ranked the top 10 spots for "digital nomads."
The pandemic has made working from home a necessity, and scores of companies plan to keep the remote model indefinitely. Office space is expensive and, as many have realized, it's entirely feasible to do most jobs from the comfort of your own home.
Without the need to visit a physical office space, some employees are taking the opportunity to expand their horizons and work from new locales. To help these "digital nomads" pinpoint their next destination, Yelp and Zillow have partnered on a ranking of the best U.S. cities for remote workers. Taking factors including affordable rental housing, local attractions and city amenities into consideration, the ranking includes some surprising choices.
Scoring top spot on the list is Jacksonville, Florida, a metro area that boasts reasonably priced housing and local businesses that digital nomads look for (such as co-working space and furniture assembly). Coming in at second and third place are Austin, Texas and Boise, Idaho. According to Zillow, Austin is poised to become the one of the country's hottest housing markets this year. Other WFH-friendly cities including Las Vegas, Nevada; Nashville, Tennessee and Salt Lake City, Utah.
Keep scrolling for Yelp and Zillow's full Digital Nomad Index and head to the Zillow website for more information.
Top 10 U.S Metros for Digital Nomads, According to Yelp and Zillow
Jacksonville, Florida
Austin, Texas
Boise, Idaho
Nashville, Tennessee
Charleston, South Carolina
San Jose, California
Fort Collins, Colarado
Asheville, North Carolina
Las Vegas, Nevada
Salt Lake City, Utah
---
Share this article