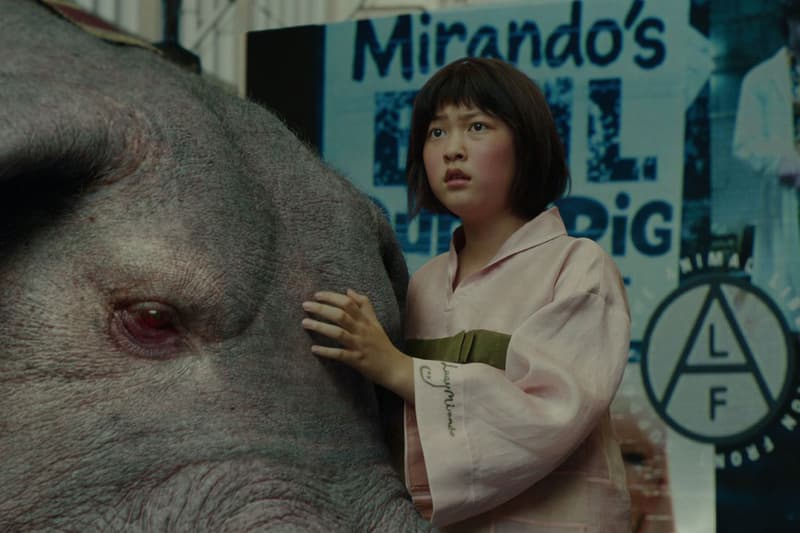 Film & TV
8 Best Korean Films To Watch on Netflix Now
From Bong Joon-ho's 'Okja,' to sci-fi adventure 'Space Sweepers.'
8 Best Korean Films To Watch on Netflix Now
From Bong Joon-ho's 'Okja,' to sci-fi adventure 'Space Sweepers.'
The success of titles like Parasite and Minari, along with the rise of K-dramas, has led to an increasing interest in Korean-language films among cinephiles. For those on the hunt for new titles to watch on the weekends, we've gathered a list of the best movies from South Korea that are available on Netflix.
Our selection goes all the way back to 2006 when Bong Joon-Ho marked a breakout moment with his smash hit, The Host. Later on, the star director released Okja exclusively on Netflix with a star-studded cast including Tilda Swinton, Jake Gyllenhaal and Lily Collins.
If you're looking for other thrillers to watch, consider movies like The Drug King or #Alive, a zombie story that will keep you on the edge of your seat. We're also highlighting critically acclaimed releases such as Burning, as well as romance film Tune in for Love.
Continue reading for some of the best Korean movies you can watch on Netflix now.
While you are here, check out our list of must-watch romantic K-dramas.
The Host (2006)
Director: Bong Joon-ho
Cast: Doona Bae, Song Kang-ho, Go Ah-sung, Park Hae-il, Byun Hee-bong
The Host marked one of Bong's most successful titles ever — the film set the record as the highest-grossing Korean film of all time. The movie is set in Seoul, where a mysterious monster emerges from the Han River. A group of characters living different lives come together to fight off the creature and save everyone from getting hurt.
Tazza: The Hidden Card (2014)
Director: Kang Hyeong-cheol
Cast: Choi Seung-hyun (T.O.P), Shin Se-kyung, Yoo Hae-jin, Hanee Lee
Tazza: The Hidden Card is the sequel to Tazza: The High Rollers, which was released back in 2006. The gambling story, based on a popular comic series by Huh Young-man, is told from the perspective of natural-born gambler Daegil (T.O.P) as he enters the scene in Seoul.
Okja (2017)
Director: Bong Joon-ho
Cast: Ahn Seo-hyun, Tilda Swinton, Byun Hee-bong, Jake Gyllenhaal, Paul Dano, Steven Yeun, Choi Woo-shik, Lily Collins
Following a global premiere at the Cannes Film Festival, Okja made its screen debut exclusively on Netflix in 2017. The film, starring big names like Tilda Swinton, Jake Gyllenhaal and Steven Yeun, follows a touching and dynamic story of young farmgirl Mija (Ahn Seo-hyun), who embarks on a journey to save her family's "super pig" Okja.
Burning (2018)
Director: Lee Chang-dong
Cast: Steven Yeun, Yoo Ah-in, Jeon Jong-seo, Kim Soo-kyung
This 2018 psychological thriller is based on Haruki Murakami's short story "Barn Burning" from The Elephant Vanishes. A deliveryman named Jongsu (Yoo Ah-in) coincidentally runs into Haemi (Jeon Jong-seo), a childhood friend. The two find themselves involved in a series of suspicious events after meeting a wealthy man named Ben (Steven Yeun).
The Drug King (2018)
Director: Woo Min-ho
Cast: Song Kang-ho, Jo Jung-suk, Doona Bae
A crime drama movie, The Drug King features actor Song Kang-ho as Lee Doo-sam, a drug dealer who rises to fame in Busan. Inspired by a true story from the '70s, the main character builds a drug empire as he takes over the market, while prosecutor Kim In-goo (Jo Jung-suk) tries to catch him.
Tune in for Love (2019)
Director: Jung Ji-woo
Cast: Kim Go-eun, Jung Hae-in, Kim Gook-hee, Jung Yoo-jin
Starring Jung Hae-in and Kim Go-eun, Tune in for Love is the perfect movie for those looking for some heart-fluttering on-screen romance. Set in the '90s around the IMF crisis, the movie depicts a love story between Mi-soo (Kim Go-eun) and Hyun-woo (Jung Hae-in) after the two first meet at the bakery Mi-soo works at.
#Alive (2020)
Director: Cho Il-hyung
Cast: Yoo Ah-in, Park Shin-hye
#Alive follows characters Joon-woo (Yoo Ah-in) and Yoo-bin (Park Shin-hye) as they struggle to survive a mysterious outbreak that later turns out to be a zombie apocalypse. The two, who live across from each other in the same apartment complex, begin communicating with one another by holding up signs. The two later meet up to escape in hopes of being saved by military forces.
Space Sweepers (2021)
Director: Jo Sung-hee
Cast: Song Joongki, Kim Taeri, Jin Seon-kyu, Yoo Hae-jin, Kim Mu-yeol
This film portrays a dystopian world where the Earth is no longer habitable. While a large corporation dubbed UTS constructs a new home for the elite on Mars, Victory Ship – a crew of Koreans who pick up floating debris in space – encounters Dorothy, a child robot known to be a highly dangerous weapon. Upon its release, the sci-fi title topped Netflix charts worldwide, debuting at No. 1 in Korea, France, Malaysia, the Philippines and more.
Share this article