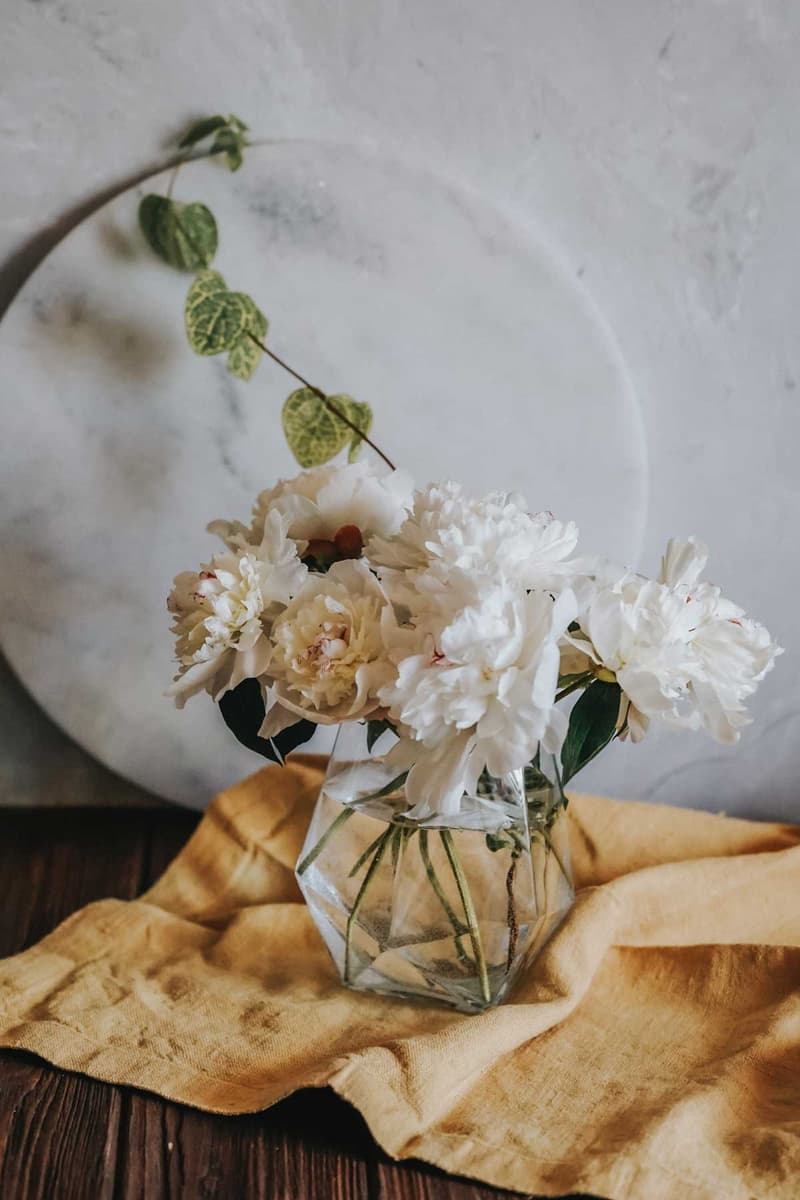 How To Create Your Own Springtime Floral Arrangement
McQueens Flowers shares their tips for building a beautiful bouquet at home.
Art & Design
How To Create Your Own Springtime Floral Arrangement
McQueens Flowers shares their tips for building a beautiful bouquet at home.
Looking to spruce up your home? One of the easiest ways add color, texture and vibrancy to your space is by bringing the outdoors inside. Artfully placed floral arrangements are dynamic additions to any room, particularly as the weather warms up and spring welcomes a host of new blooms.
You may think the art of floral arrangement is the stuff of Instagram-famous flower artists such as Brittany Asch of BRRCH and Lisa Cooper (their towering, elaborate bouquets are a visual feast) but simpler arrangements are easy to create and pack a beautiful punch, too. We spoke with the team at McQueens Flowers, a London-based florist known for its elegant, understated creations, for their tips and tricks on making a single-stem floral bouquet at home. Keep reading for their expertise.
Choose your flower
There are no rules when it comes to selecting flowers, especially when you're creating a single-stem arrangement (a bouquet comprised of one type of flower). For the spring season, McQueens recommends parrot tulips, which bloom in a range of bright colors, and Sarah Bernhardt peonies for their dramatically fluffy shape. The team also names fragrant sweet peas as a favorite.
Prep the stems
The conditioning process is a crucial step in creating a floral arrangement, as it preps the flower for a long, healthy vase life. Start by removing any leaves that would sit below the water line of your vase (any leaves left on will decompose in the water and cause bacteria build-up.) Then, using shears or a sharp knife, trim the stems at an angle. Trimming at a slant will help your flowers absorb enough water.
Select a vase
The shape of your vase will affect the way your arrangement looks. For example, a round vessel causes flowers to fan out in a rounded shape, while a thinner vase will create a more elongated silhouette. As a general rule of thumb, select a vase that's two-thirds the height of your flowers. Of course, rules are meant to be broken, so experiment away.
Take care of your arrangement
To extend the life of your flowers, place the arrangement somewhere light but not too warm. Avoid placing your bouquet by anything that would drastically heat it up or cool it down, such as stoves and air vents. Refresh the water in your vase every day, and keep your arrangement away from fruit — kitchen favorites including apples, bananas and tomatoes emit high levels of ethylene, a gas that speeds up the aging of flowers.
Image Credit

Mcqueens Flowers
---
Share this article