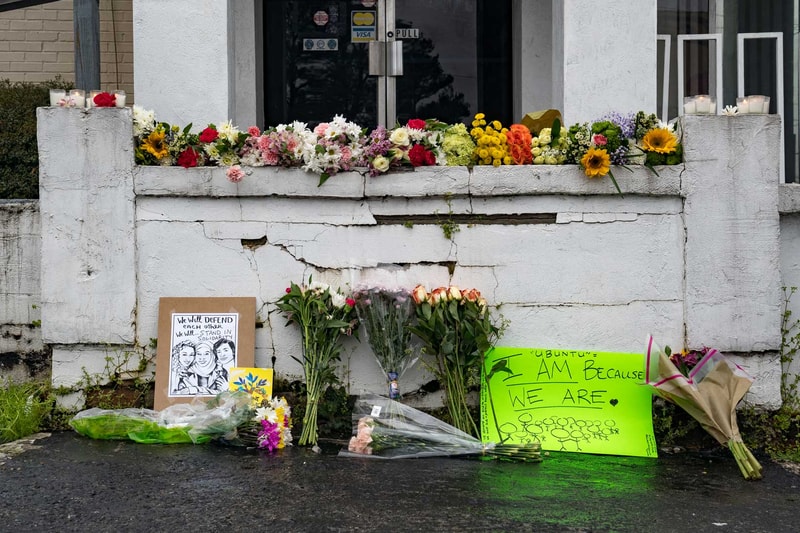 Culture
Georgia DA To Seek Hate Crime Charges in Atlanta Spa Shootings
The suspected shooter was formally indicted on murder charges.
Georgia DA To Seek Hate Crime Charges in Atlanta Spa Shootings
The suspected shooter was formally indicted on murder charges.
Fani Willis, the district attorney in Fulton County, will seek hate crime charges against the man accused of killing eight people — six of whom were Asian women — in shootings at three Atlanta-area massage parlors.
Yesterday, two grand juries — one in Fulton Country and another in Cherokee County — formally indicted the suspect, Robert Aaron Long, on murder charges. Under Georgia law, hate crime charges are treated as "sentence enhancers." Once someone is convicted of an underlying crime, a jury must determine whether it's a hate crime, which carries an additional penalty of at least two extra years in prison and a fine of up to $5,000 USD.
Willis announced that she will pursue both hate crime charges and the death penalty against Long. "I, along with my staff, have made a determination that this office will seek the death penalty," she told reporters. "Further, we have filed a notice that we will seek sentence enhancement, pursuant to Georgia's sentencing enhancement statute, commonly referred to as a hate crime statute, based on the race and gender of the victims." It's currently unclear whether Cherokee District Attorney Shannon Wallace intends to seek hate crime charges or the death penalty.
In the immediate wake of the shootings, police were hesitant to characterize Long's rampage as racially motivated, instead attributing his actions to a "sex addiction." However, the hyper-sexualization of Asian women has long played a role in the violence and harassment they face, and most likely influenced Long's desire to "eliminate any temptation." In addition, South Korean newspaper Chosun Ilbo reported that a witness heard Long say, "I'm going to kill all Asians."
If you're looking for ways to support the AAPI community amidst a continued surge in hate, we rounded up a list of educational resources and organizations to donate to.
---
Share this article