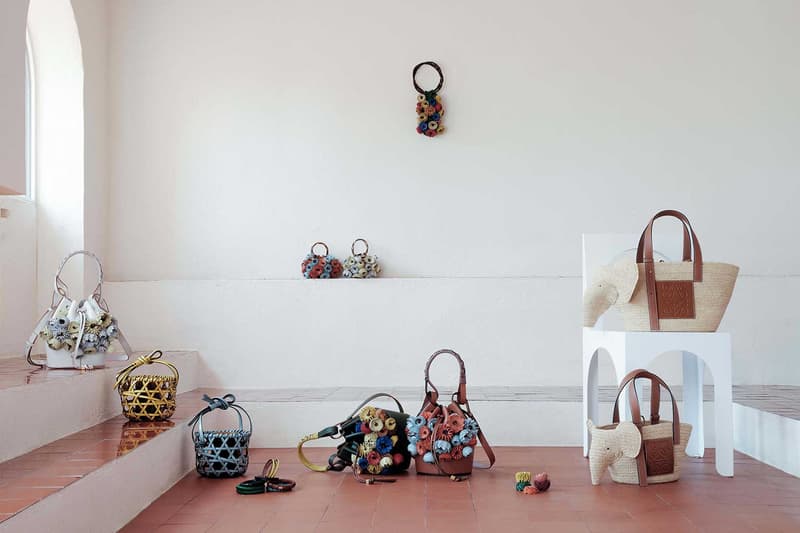 1 of 10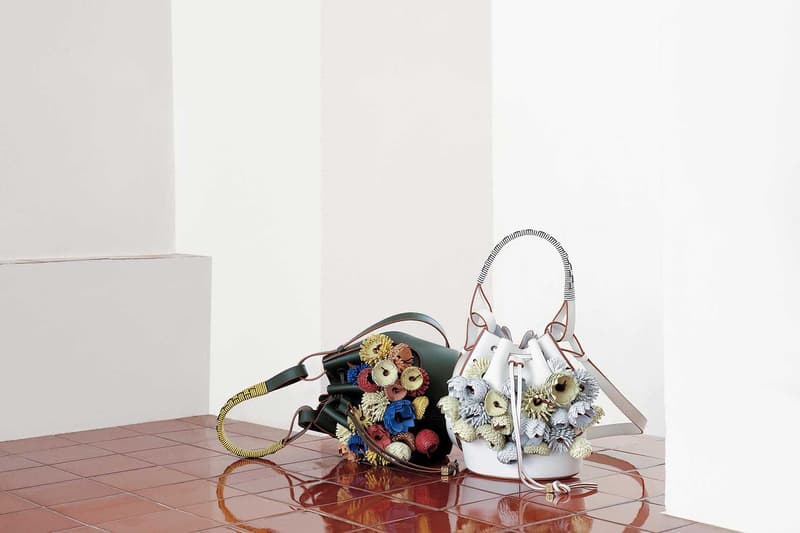 2 of 10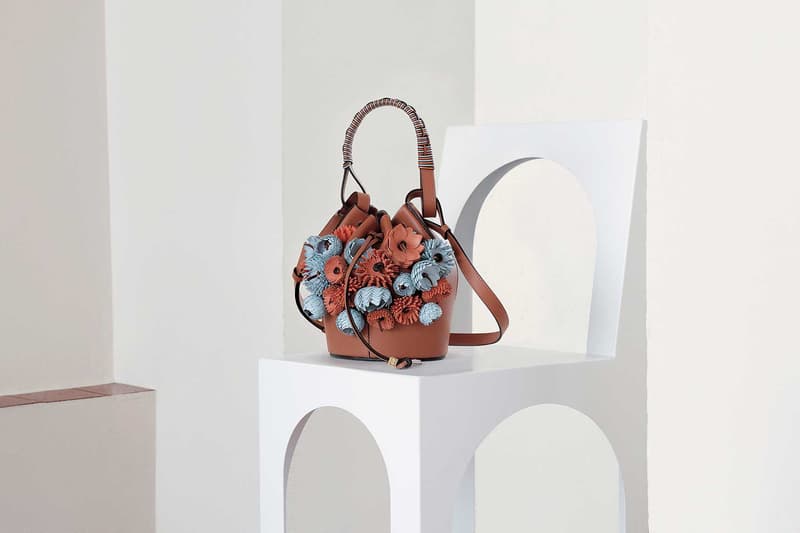 3 of 10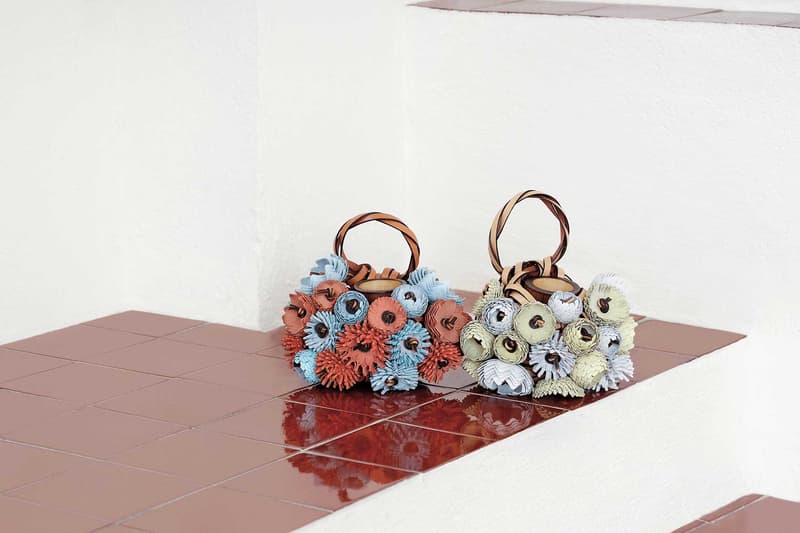 4 of 10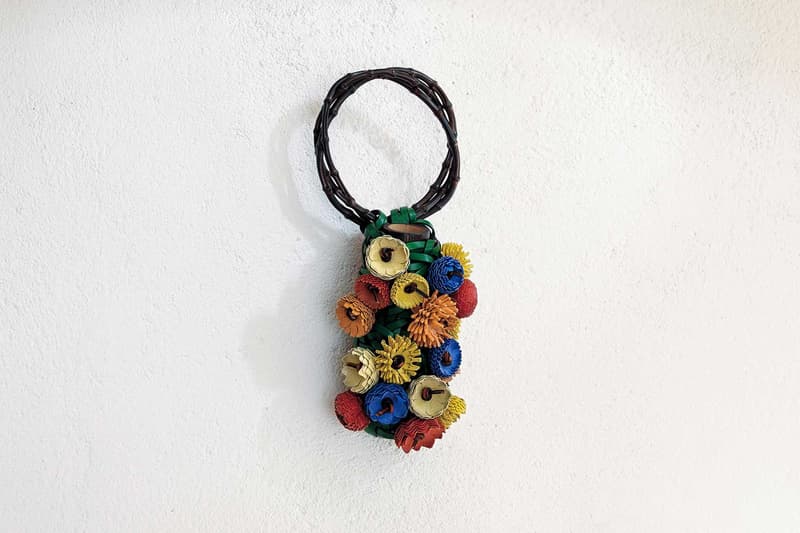 5 of 10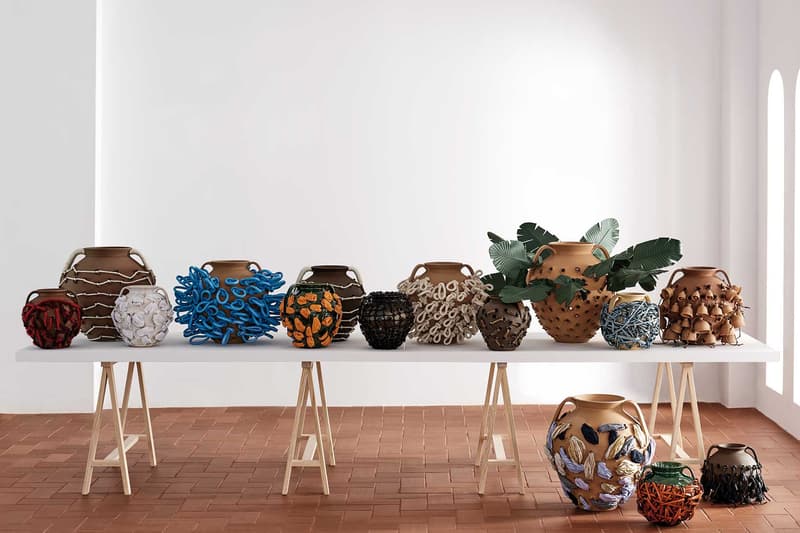 6 of 10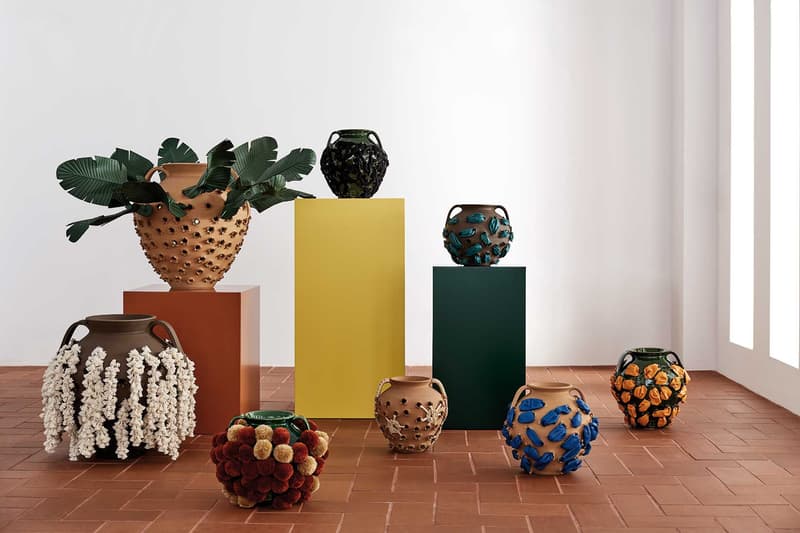 7 of 10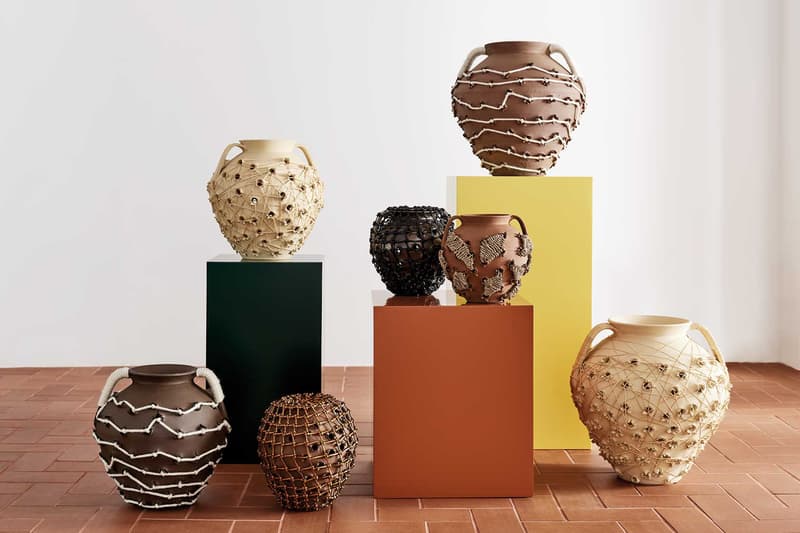 8 of 10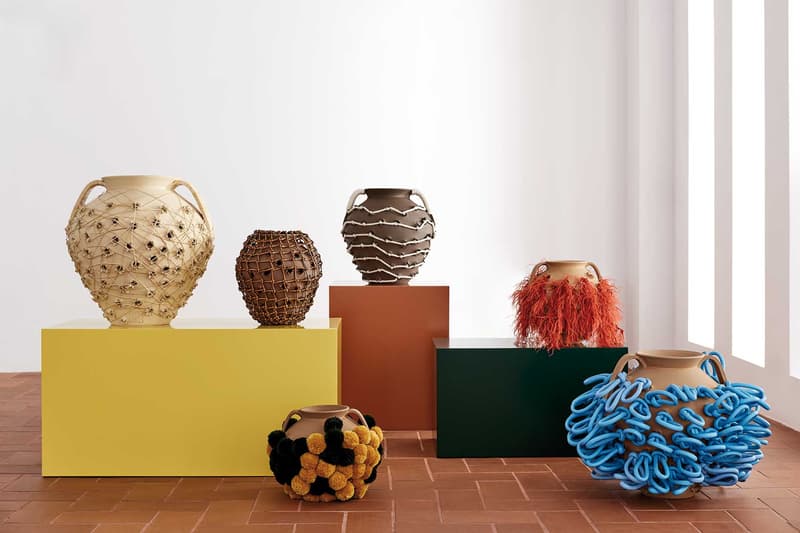 9 of 10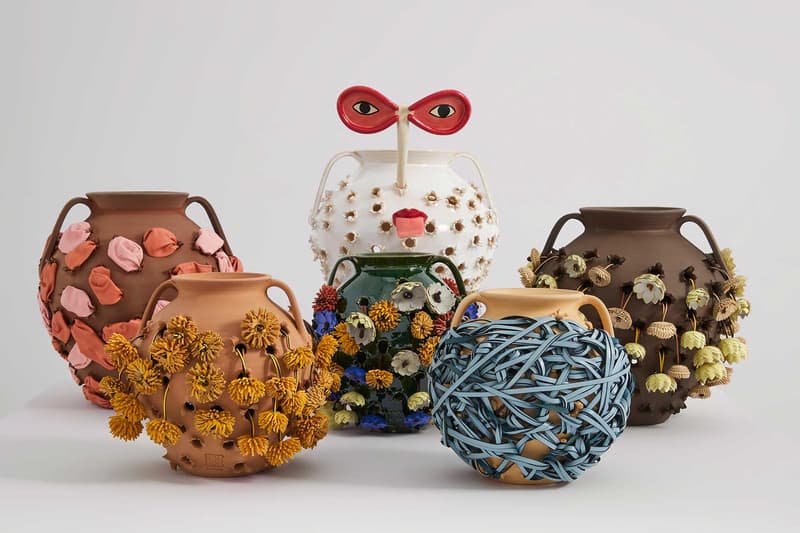 10 of 10
Fashion
Loewe's Latest Handbag Collection Explores the Art of Weaving
Along with decorative clay pots and other statement accessories.
Loewe's Latest Handbag Collection Explores the Art of Weaving
Along with decorative clay pots and other statement accessories.
Loewe has tapped Sotheby's on its upcoming collection of woven leather bags, baskets and other accessories. On top of that, the duo's collaboration includes handmade clay pots called Galician chestnut roasters.
To further expand the brand's commitment to craft, the range explores the art of weaving as both a "decorative craft and a way to build structure," Jonathan Anderson explains in a press release. In accessories, the label's signature Balloon bag, pouches and net bags are embellished with surplus materials, while the Elephant bag is crafted from woven raffia. Elsewhere, the chestnut roaster from Galicia comes with multiple holes which have been punched throughout. "The holes are functional, but the texture they create is an ideal playground for different weaving techniques," Anderson shares.
In celebration of this collection, Sotheby's is showcasing seven chestnut roasters at its auction house in New York, which was created by master potter Antonio Pereira and reinterpreted by artists Arko from Japan, Min Chen from China and Laia Arqueros from Spain. The exhibition will run until May 12 – head over to Sotheby's website for more details.
Additionally, Loewe has tapped artisans Idoia Cuesta and Belen Martinez from Spain and artisans in its own ateliers to rework other chestnut roasters. The holes of 84 pots have been experimented with, featuring strips of fabrics, ribbons, rope, leather strings, wool threads, feathers and straw.
Take a look at some of the offerings above. The entire Loewe "Weaves" collection will be available to purchase at Loewe stores and online on May 27.
Share this article