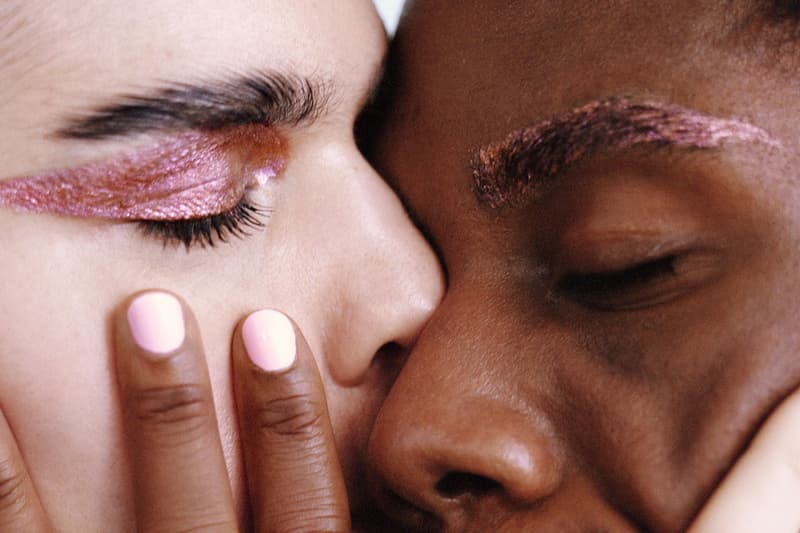 Beauty
6 Beauty Brands That Are Gender-Fluid and Inclusive
Makeup, skincare and body care products for all.
6 Beauty Brands That Are Gender-Fluid and Inclusive
Makeup, skincare and body care products for all.
Celebrating people of different sexual orientations and gender identities, more and more brands within the beauty industry are moving away from traditional norms for better representation, diversity and inclusion. Self-expression is now more important than ever — instead of boxing oneself in and conforming to society's standards, being authentic and embracing one's natural features are becoming widely perceived as beautiful. In honor of Pride Month, we've gathered a list of gender-inclusive brands that champion beauty in all its forms.
Here, you'll find makeup brands like Byredo, TooD Beauty and We Are Fluide, which offer vibrant, pigmented color cosmetics for all kinds of looks. We're also spotlighting skincare and body care brands F. Miller as well as (MALIN+GOETZ), while Lil Yachty's nail polish company CRETE rounds out our list. Read on to learn about the gender-neutral beauty brands on the market.
Known for its popular fragrances, Byredo expanded its offering with its own makeup products in 2020. "When I launched Byredo, it didn't make sense in my mind to have separate fragrances for men and women, which was the industry norm back then — I think with color and makeup, this also applies," Ben Gorham shared with HYPEBAE on the inaugural collection. Since the launch, the label has continued to release makeup products in sleek packaging, with formulas and pigments designed for all.
Earlier this summer, Lil Yachty announced his venture into the world of beauty with a range of nail polish under the label CRETE. Currently in its first season, the gender-fluid brand offers lacquers in black, gray and white along with glossy and matte options for the top coat.
A skincare label founded in 2014, F. Miller has built a cult following with its clean products and aesthetic packaging. While known for its signature Face Oil, the brand has also branched out into hair and body care over the years, in addition to making accessories such as Nalgene water bottles and incense burners. This Pride Month, F. Miller is donating 10 percent of its sales to The Trevor Project and Rainbow Railroad, while 100 percent of proceeds from the Lip Balm goes to the LGBTQ Freedom Fund.
A vegan, cruelty-free and paraben-free cosmetics brand, We Are Fluide is built for all skin shades and gender expressions. Rooted in the belief that makeup should be fun, the label ensures that nobody is left out when it comes to self-expression. Highlight products include the Universal Liner and Browzey brow gel, as well as nail polish available in a variety of shades. In addition, We Are Fluide donates part of its sales and products to support LGBTQ+ organizations.
From facial cleansers and lip moisturizers, to bar soaps and deodorants, (MALIN+GOETZ) is arguably one of the best-known genderless brands on the beauty market. Made for all skin types, each collection arrives in minimalist packaging with the label's signature text branding. On top of being gender-inclusive, (MALIN+GOETZ) is cruelty-free and is aiming to become fully sustainable.
TooD Beauty was founded by Shari Siadat, who aims to break beauty standards to create a world that celebrates everyone for who they are. The label's clean products, which range from soap brow bars to multi-colored cream eyeshadows, can be used anywhere on the face, hair and body to allow for full self-expression.
Share this article