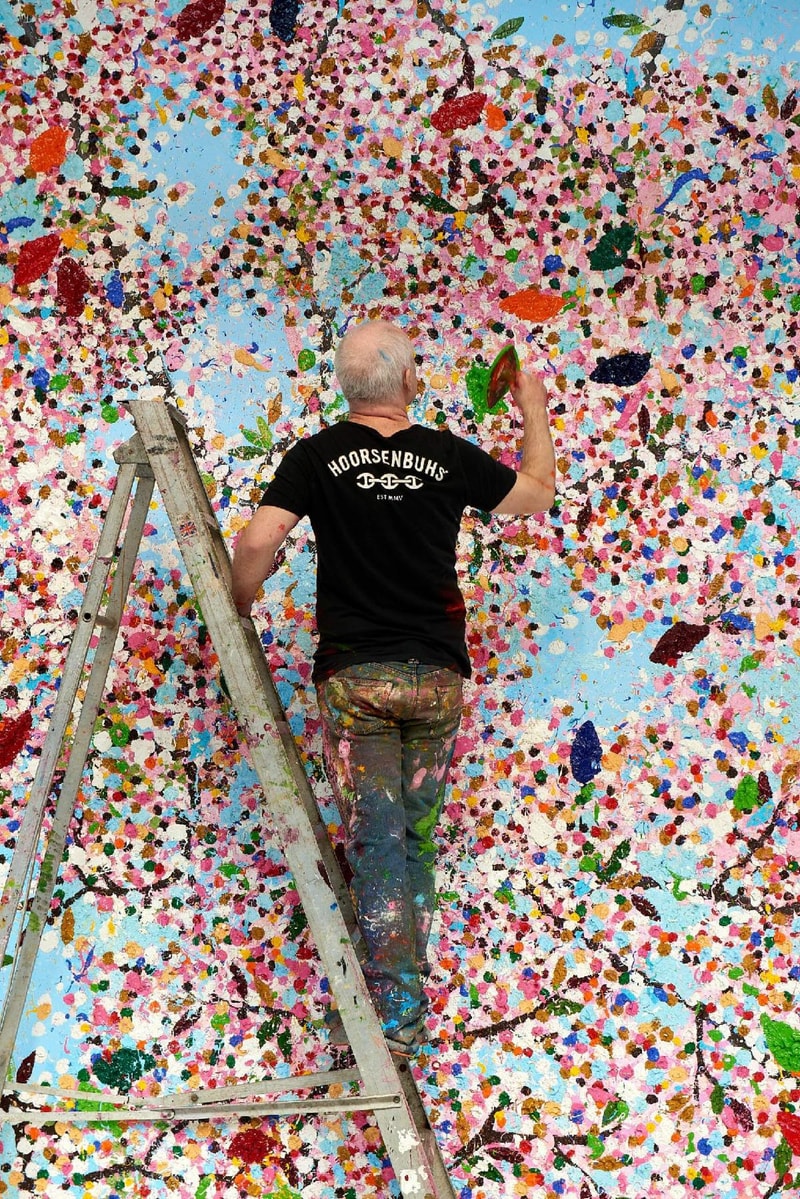 1 of 2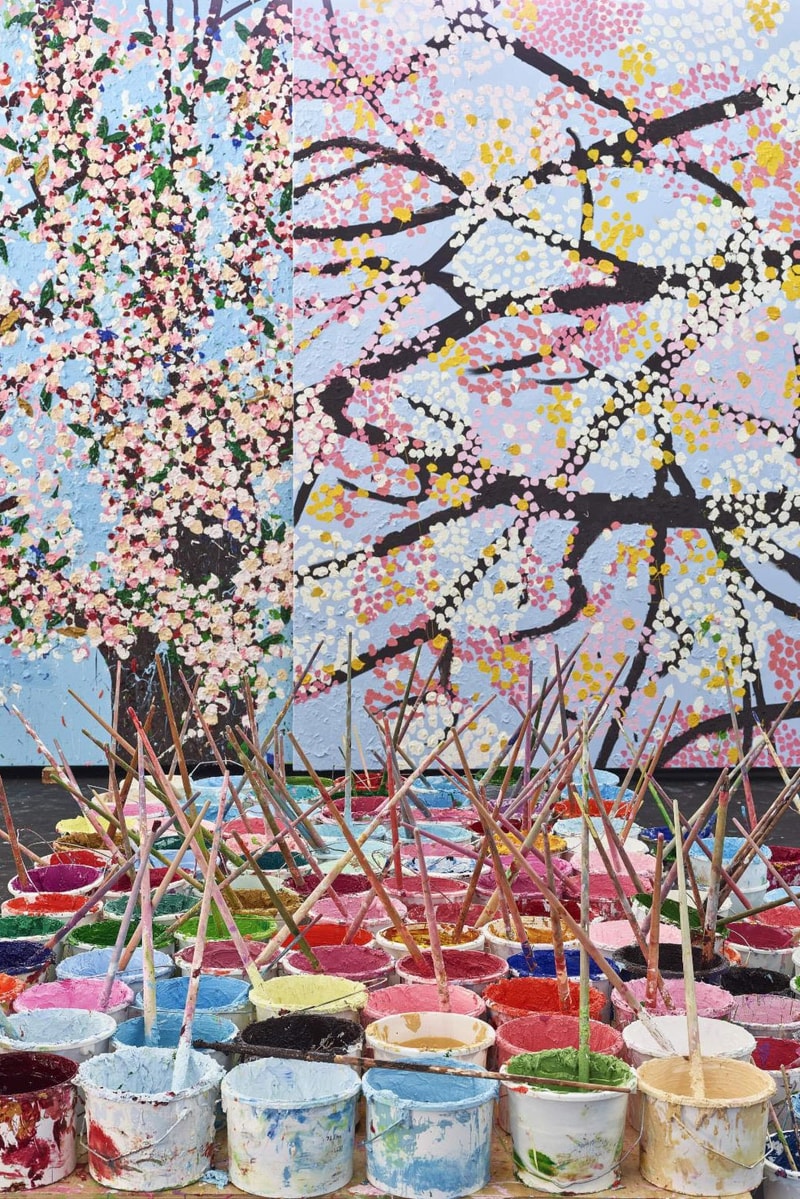 2 of 2
Art
Damien Hirst's New "Cherry Blossoms" Exhibition Is a Floral Fantasy
Brought to you by Fondation Cartier.
Damien Hirst's New "Cherry Blossoms" Exhibition Is a Floral Fantasy
Brought to you by Fondation Cartier.
British artist Damien Hirst has announced his latest exhibition, this time partnering with the Fondation Cartier pour l'art contemporain (Cartier Foundation for Contemporary Art). Dubbed "Cherry Blossoms," the new series of paintings will be on display at the museum from July 6, 2021 until January 2, 2022.
The exhibition is Hirst's first-ever in France, arriving in Paris's artsy 14th district, and sees landscape paintings reinterpreted with playful irony. After three years, the project was completed in November 2020, and comprises 107 canvases (all reproduced in the exhibition catalogue), divided into single panels, diptychs, triptychs, quadriptychs, and even a hexaptych, all large-format. Fondation Cartier also created two films in collaboration with Hirst, the first of which is a medium-length film shot over several months, giving spectators an inside look of the artist's London studio. The second, shot in 360°, is an exploration into another one of his studios, narrated by Hirst himself.
The paintings see Hirst combine thick brushstrokes and elements of gestural painting, referencing both Impressionism and Pointillism, as well as Action Painting, resulting in monumental canvases that envelope the viewer in a vast floral landscape, creating the ultimate immersive experience in a swathe of bright and beautiful colors.
"The Cherry Blossoms are about beauty and life and death," Hirst said in a statement. "They're extreme—there's something almost tacky about them. […] They're decorative but taken from nature. […] They're garish and messy and fragile and about me moving away from Minimalism and the idea of an imaginary mechanical painter and that's so exciting for me."
Take a first look at some of the paintings in the gallery above. Cherry Blossoms will be on display from 6 July, 2021 until 2 January, 2022. Head to Fondation Cartier's website for more information.
---
Share this article