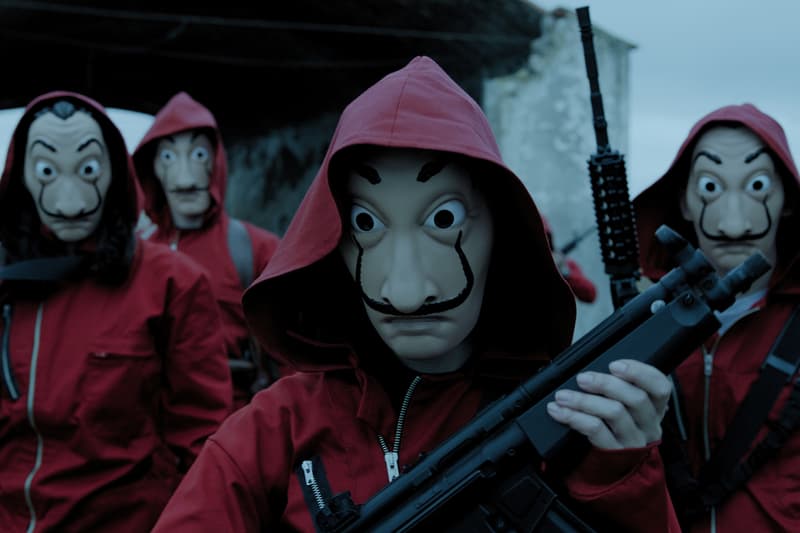 Film & TV
Be a Part of the 'Money Heist' Gang in Netflix's Upcoming Immersive Experience
Join the waitlist here now.
Be a Part of the 'Money Heist' Gang in Netflix's Upcoming Immersive Experience
Join the waitlist here now.
While fans patiently wait for Season 5 of Money Heist, Netflix has announced that it will be launching an immersive experience based on the hit show. Officially dubbed Money Heist: The Experience, the virtual event will be available this summer across the U.S., Europe and Latin America.
"Money Heist came out of Spain but captured the imagination of the world. Now Money Heist: The Experience will bring the show even closer to home," Head of Experiences at Netflix Greg Lombardo said in a press release. "From the moment you book a ticket, you will be at the heart of the gang. Slip into your red jumpsuit, put on the iconic Dali mask, and step into the world of the heist for an experience of a lifetime."
Set to arrive in Paris, Miami, Mexico City, London, New York and more, the action-packed experience will cater to each specific region and feature a unique venue. Participants can expect to find themselves as part of the notorious gang by Lisboa where they will "have their nerve tested as they attempt to follow The Professor's plan," Netflix described. "Ultimately, guests will find out if they have what it takes to infiltrate the vault and earn a spot in the gang."
Each city's venue will be announced before the opening date. In the meantime, you can join the Money Heist: The Experience waitlist for more details.
Share this article