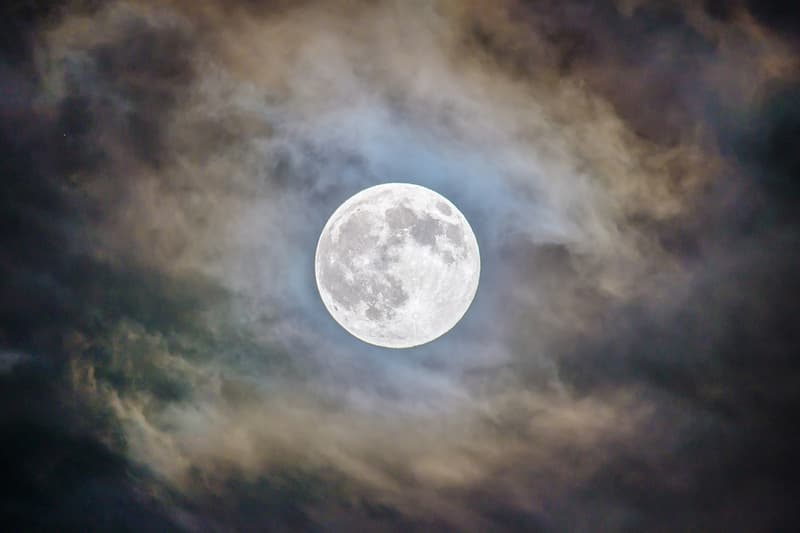 Culture
How the July Full Buck Moon Will Affect Your Zodiac Sign
The first of two Aquarius full moons in 2021.
How the July Full Buck Moon Will Affect Your Zodiac Sign
The first of two Aquarius full moons in 2021.
July's full moon, dubbed the Buck Moon, will light up the night sky on the evening of July 23. "During this period, a buck's antlers are in full growth and are very impressive. This is the first full moon of the summer," Eva White, psychic and spiritualist of Psychics1on1, explains. The first of two Aquarius full moons in 2021, the cosmic event will allow us to charge and revitalize our spirits. However, some of us might experience a bump in the road due to high emotional intensity.
Here, White discusses what kind of energy the July full moon will bring and how it will affect all zodiac signs.
View this post on Instagram
Full moon vs. Supermoon
When a full moon is the closest to Earth during its orbit, it looks larger and brighter than when we experience a normal full moon. This is what we call a supermoon. When a supermoon takes place, it can cause our feelings to be more enhanced than when we experience the effects of a normal full moon. This is because the moon is closer to the Earth, which expels more energy to our mind, body and spirit.
What kind of energy will the Buck Moon bring?
This is the first full moon of two in Aquarius in 2021, and this Buck Moon is about to bring us a fresh perspective. Work with this full moon to charge and revitalize your energy. As we pass through the full moon, we reach a milestone that celebrates what the universe has blessed us with thus far. We will be inclined to pay gratitude to what we have received.
We can also expect some danger or destruction due to high emotional intensity. This can put pressure on relationships. Some relationships may need this, in order to get to the next milestone and continue progressing. Others may need this extremity in order to pull out of a stagnant relationship, or pull the trigger with an overdue breakup. Whichever end you are on, it is important to be aware of what is coming to you.
Do not be afraid. The universe is sending us unexpected tools to help us to proceed through the next half of the moon phase and the second half of the year.
View this post on Instagram
Effects of the full moon on each zodiac sign
Aries
Expect your mind to seek reflection on what you have accomplished in the last six months of the year. Reevaluate plans for the year and get things done.
Taurus
There is a high chance you may experience huge financial or career growth. The full moon brings huge decisions and may cause you to leave or change your job.
Gemini
Good news and results are coming your way. It can be in many things, but most likely something you have been studying or working on.
Cancer
Investments that you made in the beginning of the year are paying off. It is time to cash in and have some fun.
Leo
This is a time where huge milestones are made in your relationships, but it can also mean an expected breakup or a heavy conversation will take place.
Virgo
Transition and healing are coming during the full Buck Moon. You will kick a habit or begin to take more time for your health, fitness and well-being.
Libra
Expect to experience growth in relationships and love. Building trust in the last six months allows you to open up to a love interest and stop yourself from overthinking your insecurities.
Scorpio
Changes at home have been much needed. You will experience grounding and stability in the home. A remodel or clean-up will help achieve this after the full moon.
Sagittarius
You may have been feeling a bit pulled in all directions over the last few months. Family might be needing more focus than what you have been able to give. The full moon helps you to sit back and focus on what has been neglected.
Capricorn
Your patience has been tested, but do not worry. You will now reap the rewards of your hard work in all aspects. Just keep your cool a bit longer and try not to crack during the waiting period.
Aquarius
You have done a lot of self-healing and everyone may start to notice. You have decided to set boundaries but not everyone may respect them — be careful.
Pisces
You have really had to let the universe be in control in some aspects. This upsets you, but things have been out of your control. The full moon rewards you and allows you to begin taking back the reins of your life.
---
Eva White is a psychic and spiritualist from Psychics1on1, a digital platform that connects people with new-age healers.
Share this article