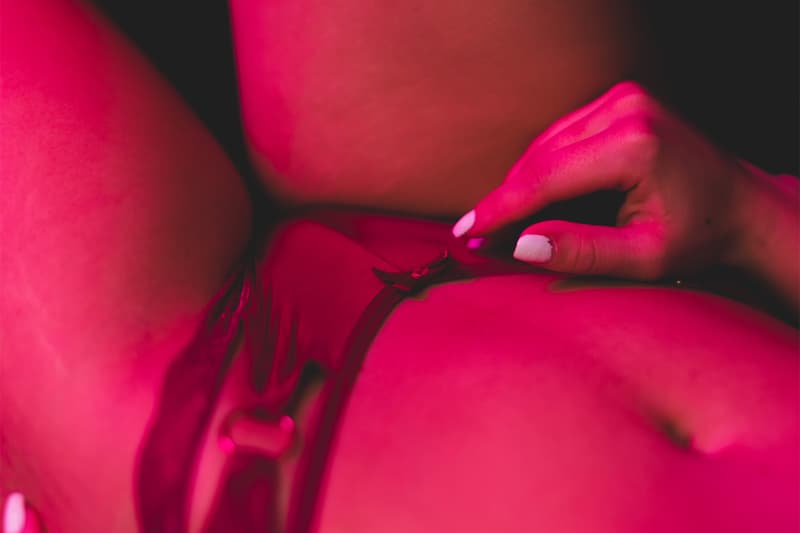 Sex & Dating
Adult Airbnbs: The Ultimate Playground for Kink Lovers
What happens on vacation, stays on vacation.
Adult Airbnbs: The Ultimate Playground for Kink Lovers
What happens on vacation, stays on vacation.
If you're looking for the ultimate kink vacation, look no further. Being that the world is historically sex-negative, people have had to get creative with their sexual expression — think sayings like "what happens in Vegas, stays in Vegas" and the secretly trending sex hotels in Brazil. Whether you're new to kink or a veteran, Airbnbs like Tantra Gardens, an adult-themed loft in Vancouver, Canada, is the perfect stay for anyone seeking a consensual sexual adventure.
Read on to learn about sex-positive getaways and how they can spice up your sex life.
The kink community's longest trend: the sex vacation
For kinkier individuals who might have the common adult duties of work, or kids and other responsibilities, it can be difficult to find a safe space for your desires. For generations, people have gone overseas or to hot spot locations like Las Vegas with the need for pleasure. Although pleasure has great benefits for your physical and sexual body, it's important for one simple fact: adults deserve fun, too.
Sex vacations allow people to prioritize their pleasure without the stress of societal norms. Psychologist Amy Muise shares that "vacations can provide opportunities for couples to self-expand ― engage in novel, exciting activities … This can promote sexual desire, sexual activity and relationship satisfaction." Safe spaces like Tantra Gardens provide the fun of a getaway and also provide safe, clean options for enhancing your sexual practices.
The adult-themed perks
Kink vacations are ideal for solo sensualists and couples, or as the Airbnb page of Tantra Gardens reads, "Hey, maybe even two couples." The one bedroom smart loft located in the Granville Entertainment District of Downtown Vancouver is sex-positive and kink-friendly. The space is also adorned in beautiful erotic art that's available for purchase upon request — hentai enthusiasts, the bathroom will certainly pique your interest.
One of the highlights of this Airbnb is the "leather-wrapped, custom built, solid wood St. Andrews Cross with multiple restraint points and chains." For those new to kink, a St. Andrews Cross is a cross in the form of an X that you can stand up against to receive impact play, or spankings from your partner(s).
Another great feature this kinky Airbnb stay offers is a 75-inch TV with live-streaming abilities, so you can watch yourself receive pleasure from multiple angles.
Head to Airbnb for more information about the space.
Share this article