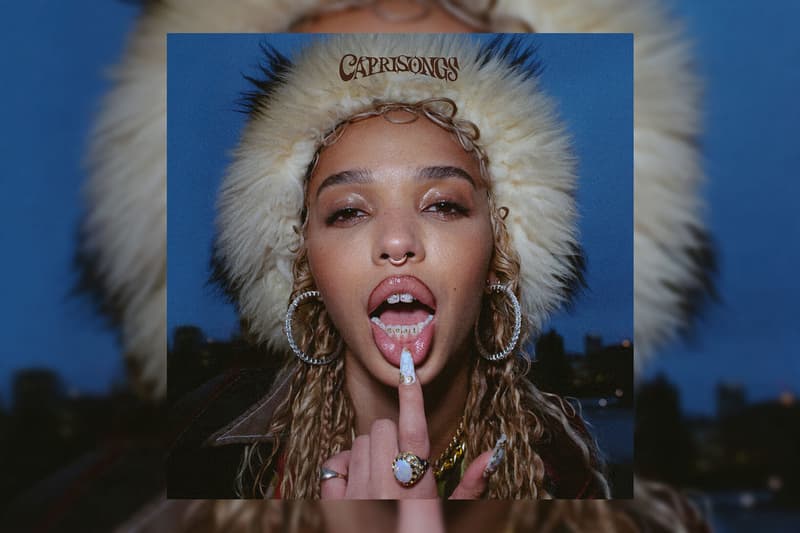 FKA twigs To Drop New Album 'Caprisongs'
Partly inspired by her time spent with Shia LaBeouf.
FKA twigs is launching a new album with an extensive tracklist of 17 songs, featuring artists such as Daniel Caesar, Jorja Smith and Shygirl. Titled Caprisongs, it also includes her recent collaboration with The Weeknd, "Tears in the Club."
The compilation will be the singer's first solo music since her lawsuit against Shia LaBeouf, detailing "relentless abuse, sexual battery, assault, and emotional distress." The new release was inspired partly by her time spent with the actor, which she talked about in interviews: "My next music is, ironically, lighter than the usual music that I make — I spent so much time in darkness that I've been missing my friends and going out." She continued: "I've wanted to make music for the people closest to me that I love."
To the "cellophane" singer, Caprisongs is a journey of self-discovery with the help of her collaborators, who are also her friends. In a statement describing her mixtape, she wrote: "Caprisongs… it's bronzer in the sink, alco pop on the side, a cherry lolly, apple juice when you're thirsty, friends in the park, your favorite person, that one sentence somebody said that changed everything, a club pre-game, your bestie who is always late but brings the most to the party, meeting a friend at the airport, just togetherness."
Caprisongs is scheduled to release on January 14 on streaming platforms. Peep the tracklist below.
hey i made you a mixtape, because when i feel you, i feel me and when i feel me, it feels good…

CAPRISONGS is my journey back to myself through my amazing collaborators and friends. pic.twitter.com/WCaFrNs1ZH

— FKA twigs (@FKAtwigs) January 6, 2022
Share this article