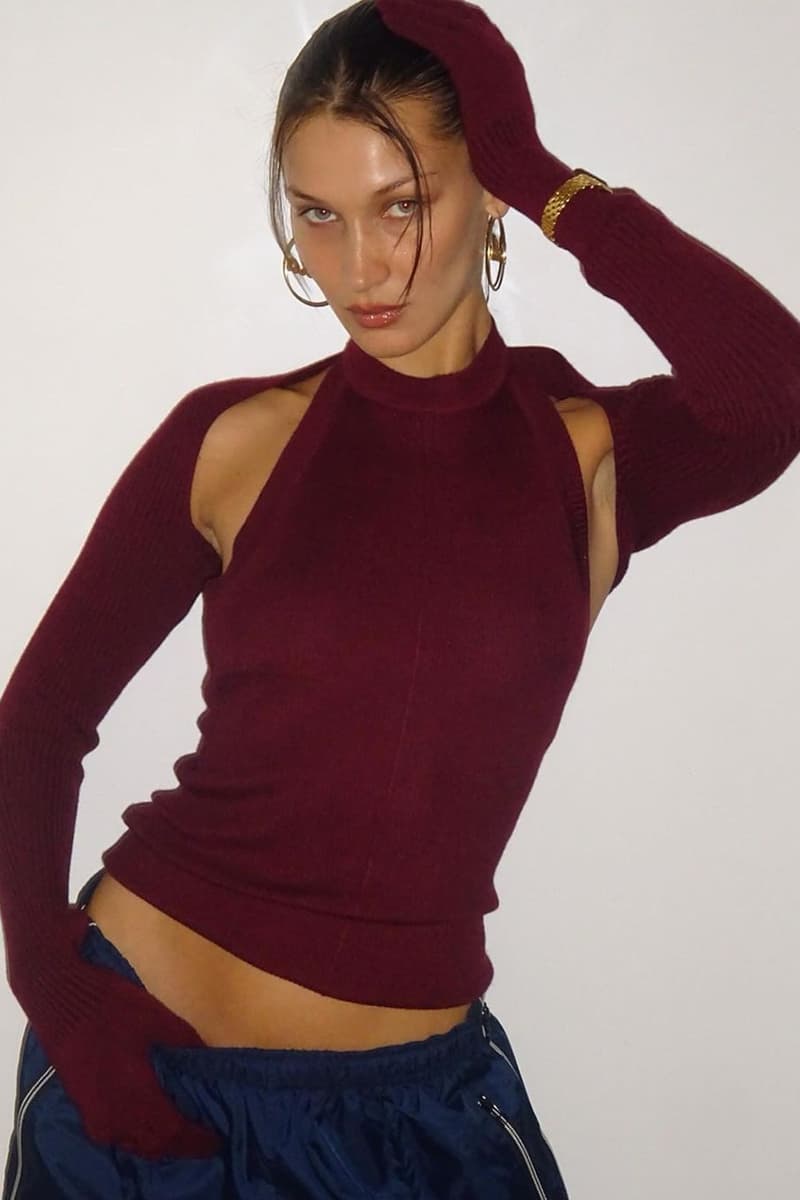 The Knit Shrug Is the Sexiest Way To Wear a Sweater This Winter
The half-garment, half-accessory style is perfect for layering.
Fashion
The Knit Shrug Is the Sexiest Way To Wear a Sweater This Winter
The half-garment, half-accessory style is perfect for layering.
It's written in the proverbial fashion books that winter is about layering: knits-on-knits, HEATTECH, sweaters, long-sleeve tees, and another sweater, just to be sure. This season, among our usual rotation of cold-weather knits, a new style has entered the mix. Meet the shrug.
A relic of the early aughts, the shrug has made its modern-day resurgence as part of the recent Y2K revival. Back then, worn slouched and oversized, the sweater-armwarmer hybrid served as a symbol of the era's boho-chic. Today, however, at the hands of some of fashion's most exciting emerging designers, the bygone style receives a streamlined, sexy update.
View this post on Instagram
As they did with Spring/Summer 2021's crochet, this season, designers continue to mine the knitted territory between cozy and sexy, treading the line between lockdown-era comfort and post-pandemic hedonism. Within the arena of sexy knitwear, the shrug, with its ultra-cropped proportions and cut-out construction, provides designers ample room for play. Balinese knitwear maverick Isa Boulder has made the style its very own, creating graphic cut-out shrugs and cropped cable-knit sweaters using their signature artisanal techniques.
The shrug, too, suits the barely there look of knitwear label RUI. For Spring/Summer 2022, the designer crafted sheer sleeves to mix-and-match with the rest of her modular wardrobe.
Similarly, for Fall/Winter 2021, Australian designer Dion Lee integrated the style into the brand's lingerie-inspired wear. Among the collection of corset-esque tops and garter-style leggings, the label's cut-out shrugs were styled as base layers, worn to cover up and keep warm in the same sexy way one might wear a pair of stay-ups.
View this post on Instagram
View this post on Instagram
Fashion's largest proponent of the shrug — and its cousin, the bolero — is without a doubt Peter Do. In fact, the roots of the high-fashion shrug can be definitively traced back to the American brand's inaugural Spring/Summer 2019 collection. Long before knitted shrugs began cropping up in the designer's more recent collections, Do introduced the style's ultra-cropped essence to the realm of tailoring. Part of the designer's deconstructivist uniform, his first-ever shrugs arrived as part of a series of modular shirts: poplin and organza button-ups with removable sleeves — or shrugs. The silhouette stuck, becoming a Do signature. His SS20 blazers arrived in bolero proportions, while his Fall/Winter 2020 collection's pièce de resistance was a series of more-than-cropped turtlenecks, made to be layered over tunics, tank tops and more. This season, Do has arrived at the shrug in its purest form yet, completed, even, with integrated gloves. In a series of at-home selfies, Bella Hadid can be seen wearing Do's detachable knit top in a rich burgundy.
View this post on Instagram
Do was the first in recent memory to explore the shrug's inherent modularity. Half-garment, half-accessory, the style is intended as an ephemeral layering piece — worn to be removed, say, after a ballet warm-up. The piece, as we know it today, stems from the world of ballet, and its resurgence in the last year or so can be attributed to such as well.
In 2020, celebrities from Alexa Chung to Diana Silvers took up the dance — and its wardrobe — on social media. Chung, a longtime Ballet Beautiful devotee, posted a video of her ballet workout to her YouTube channel. Around the same time, Silvers began training for work on ballet drama Birds of Paradise. In production photographs posted to her Instagram, the actor wore — among leg warmers and tutus — a dainty mesh shrug.
Into the fall of 2021, ballet continues to pique the digital consciousness. Darren Aronofsky's Black Swan has made a Jennifer's Body-esque resurgence on social media as of late. Screencaps of Natalie Portman's Nina, swaddled in Bloch shrugs and Yumiko bodysuits, serve equally as style inspiration and meme fodder. A style from Ludovic de Saint Sernin's FW21 collection, aptly titled the Dancer top, draws its look from the jersey cover-ups of real-life ballerinas and ballerinos. It's stretchy enough for an arabesque and easy to shrug off once the performance starts. Or, perhaps, to shrug on, as an essential element of our look this winter.
Below, shop six of our favorite shrug styles this season.
---
Zoë Kendall is a writer and editor specializing in fashion and culture.
Share this article