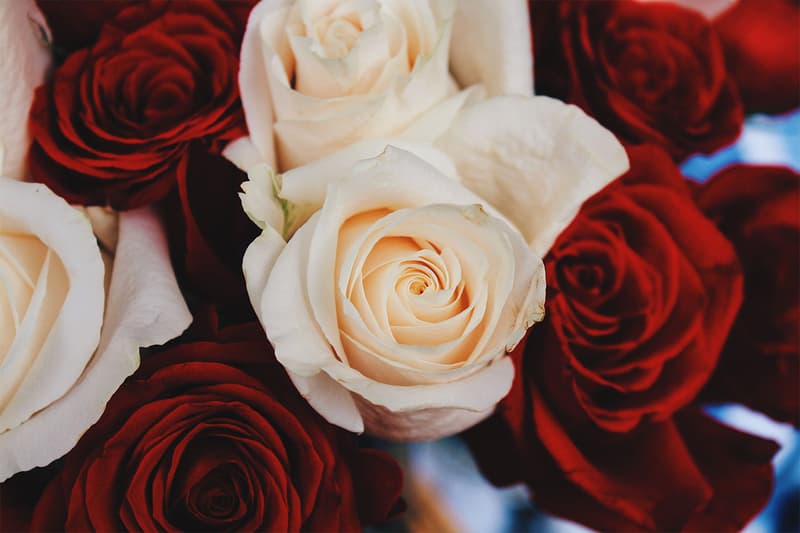 Sex & Dating
Multiple Partners, One Holiday: How To Navigate Poly Life on Valentine's Day
Here are some tips for those in an ethical, consensual non-monogamy relationship.
Multiple Partners, One Holiday: How To Navigate Poly Life on Valentine's Day
Here are some tips for those in an ethical, consensual non-monogamy relationship.
Polyamory can be tricky on regular days, let alone the day when you want to appreciate all of your lovers. It's an ongoing joke in the poly community that the greatest tool you can have in a polyamorous relationship is a schedule, and Valentine's Day is the perfect example.
Polyamorous folks like Lola, 65, believes anything is possible with communication and honesty. It doesn't quite erase all the ugly feels, but it reminds you that you're a team when tackling certain issues. For example, Lola says if you don't vocalize your desire for an over-the-top Valentine's Day, your partner may think you don't care for it and schedule in time with their lover who did vocalize that need.
Although Valentine's Day has the potential to be messy, Andre, a poly individual from California actually finds it refreshing. She has two long-term lovers that have long-term relationships of their own, so it helps her navigate scheduling on the day of love. "There's a certain ease in having several partners; you all understand that to carve out unique, intentional time for each person would be a massive undertaking that most adults don't have the bandwidth for," Andre shares.
Andre and her partners have found their perfect solution: booking a weekend of romance and fun around the holiday. That way, everyone is included and feeling special. Obviously, this only works if all of your partners are fond of each other. If they're not, try carving out time slots on Valentine's Day for each lover.
Page, a poly peer from Ohio, even throws a Valentine's Day party to curve the "multiple partner, one holiday" problem.
The biggest takeaway: ditch the commercialized side of Valentine's Day and try something new, like hosting a romantic getaway with all of your partners and their partners. Try throwing a party or if they aren't fond of spending time all together, book separate dates for each lover throughout the day.
For more ideas, check out these ENM-Friendly Valentine's Day date night ideas.
---
Share this article