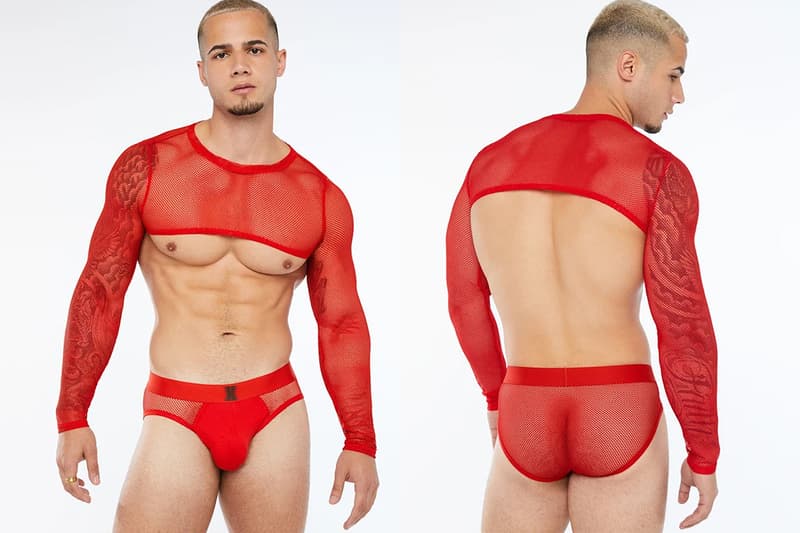 Sex & Dating
Savage X Fenty Launches Men's Lingerie for Valentine's Day
Time to slip into something sexy.
Savage X Fenty Launches Men's Lingerie for Valentine's Day
Time to slip into something sexy.
Rihanna just changed the game of Rih-tail again with Savage X Fenty's new men's lingerie pieces.
Whether you identify as male or simply like the more masculine side of clothing, the "Glossy Flossy" collection is for you. The days of a single pair of silk red boxers for Valentine's Day are gone, and in comes beautifully risqué underwear. Available for VIP members, Savage X Fenty's new release has everything from satin pajamas to mesh tops to thongs. As always, every item is size-inclusive and comes in sizes small to triple-XL.
For the ones looking to make a statement, Savage X Fenty's Mesh Briefs and Glossy Flossy Crop Top are the perfect choices. For those who gravitate towards a different style of energy, but still enjoy wearing something provocative, the Savage X Thong in "Late Night Purple" is giving. Also, it's one of Rihanna's picks.
By far, fans are loving the mesh pieces and the harness, which have already sold out in most sizes. Rihanna's pieces are defying the standard of mainstream lingerie and encouraging people to boldly own their taste. Twitter exploded over the weekend with cosigners. Even femmes made it clear that the gender binary wasn't enough to keep them from purchasing because, well, a look is a look.
The collection opens up the conversation surrounding what men, whether cis or queer, typically wear as underwear. For generations, there's been an absence of representation for all people in lingerie, whether they're straight, queer, skinny, plus-sized or somewhere in between.
The "Glossy Flossy" collection is available for purchase at the Savage X Fenty website.
Share this article