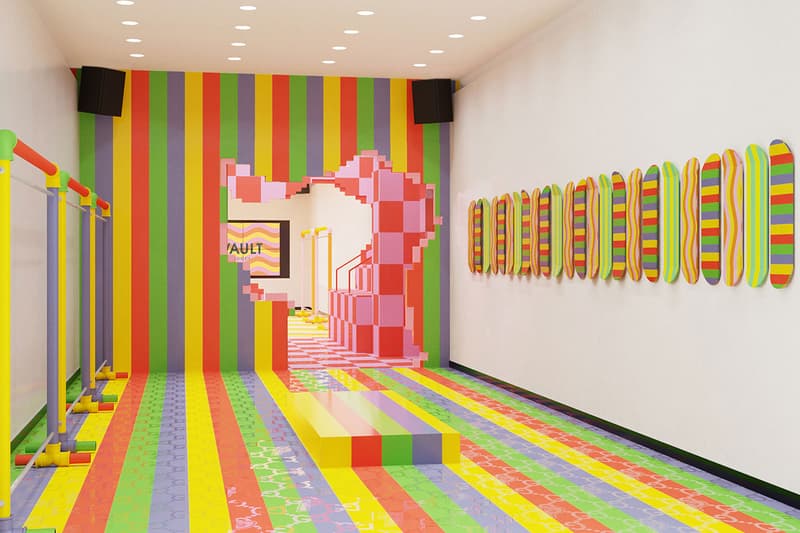 Gucci Announces Pop-Ups and Palace Store Takeovers
Palucci is getting physical.
For the first time since it launched in 2021, Gucci's Vault is set to transcend its digital form, resulting in a series of physical pop-ups and Palace store takeovers in honor of the upcoming Palace x Gucci collection.
The physical events mark the first time that Palace has allowed another entity to reconfigure its flagship stores, suggesting that the partnership with Gucci is remarkably different to any that came before.
The first takeover is set to take place at Palace's London store, offering an "immersive environment reflecting Gucci's unconventional approach to luxury fashion," according to the press release. Visitors will be able to shop the collection, which includes Palace's debut womenswear offering, alongside a series of co-branded items, footwear and accessories.
Alongside the Vault's now-physical presence, the partnership will see Gucci's digital entity translated into the Metaverse, offering unique access and insight into the collaboration. The Metaverse experience will be available to access from October 27.
The first Palace x Gucci takeover will begin on October 21 at Palace Skateboards, London.
---
Share this article