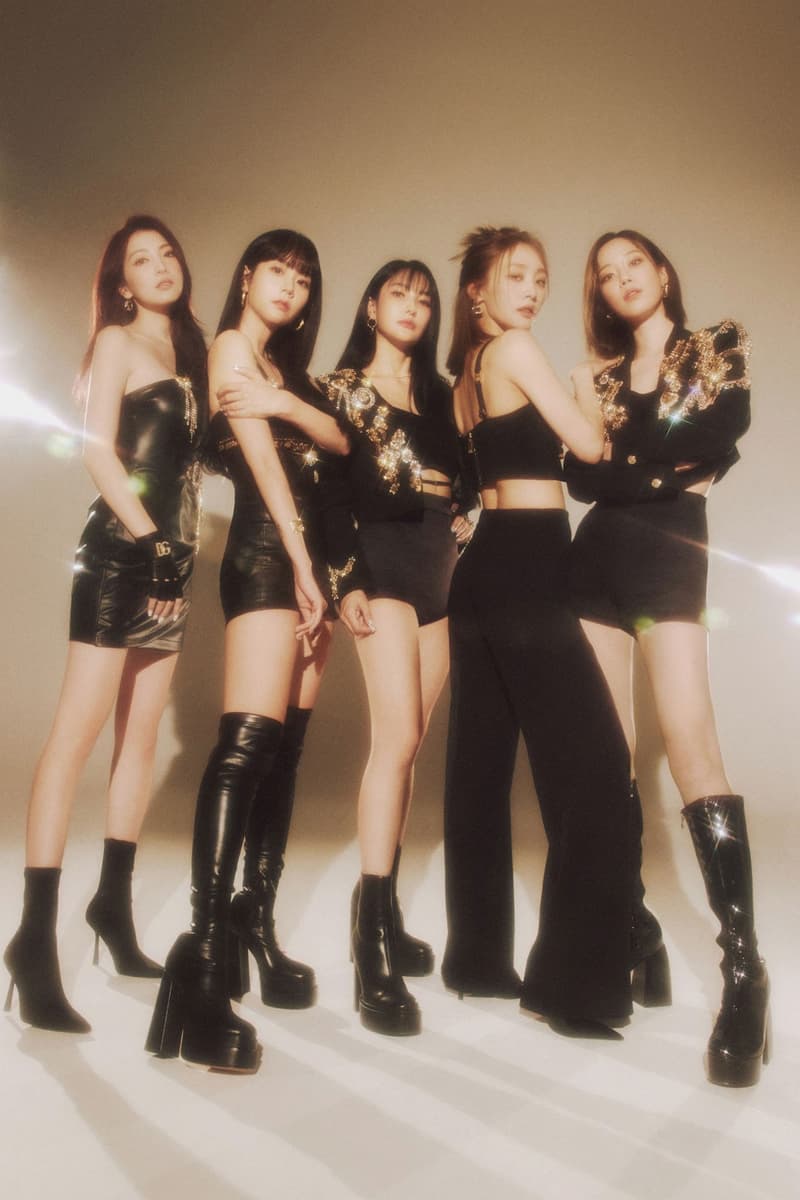 K-Pop Group KARA Reunites on Stage at 2022 MAMA Awards for the First Time in 7 Years
On the same day as the release of their anticipated 15th-anniversary album, 'Move Again.'
Music
K-Pop Group KARA Reunites on Stage at 2022 MAMA Awards for the First Time in 7 Years
On the same day as the release of their anticipated 15th-anniversary album, 'Move Again.'
Second-generation K-pop group KARA has officially reunited for the first time in seven years, taking fans on a nostalgic trip to the late 2000s and early 2010s.
The quintet, currently comprised of members Seungyeon, Gyuri, Youngji, Nicole and Jiyoung, announced their grand comeback last month, sharing with fans that they would release a 15th-anniversary album titled Move Again. On the same day as the release of the record, the group reunited on stage at the 2022 MAMA Awards, serving fans with a medley of some of their biggest hits — "Lupin," "Step" and "Mr." "We missed you so much," Nicole told fans during the performance, which additionally included "WHEN I MOVE" off of their latest album.
Throughout the late 2000s to early 2010s, KARA built a strong fan base in South Korea and Japan with hit tracks like "Jumping," "Honey" and "Pretty Girl." They first made their debut in 2007 with the original members Gyuri, Seungyeon, Seonghee and Nicole, while Hara and Jiyoung joined after Seonghee's departure in 2008. Jiyoung and Nicole later left the group with Youngji joining as the newest member.
Fans got emotional about the quintet's comeback as it was their first on-stage reunion after former member Goo Hara was found dead in her home in Seoul in 2019. "That combo of lupin+step+mister!!!! Im cryingggg!! That's my high school playlist!! I love themmmm," a fan wrote on Twitter,  while another noted, "KARA having an extra space on the table and 6 mics during the ending I'm crying Hara we will always love and remember you."
Move Again features a total of four songs, including the lead track "WHEN I MOVE" in addition to "Happy Hour," "Shout It Out" and "Oxygen."
Watch KARA's latest 2022 MAMA performance and "WHEN I MOVE" music video down below.
While you're here, see some of the most iconic second-generation K-pop groups you need to know.
---
Share this article