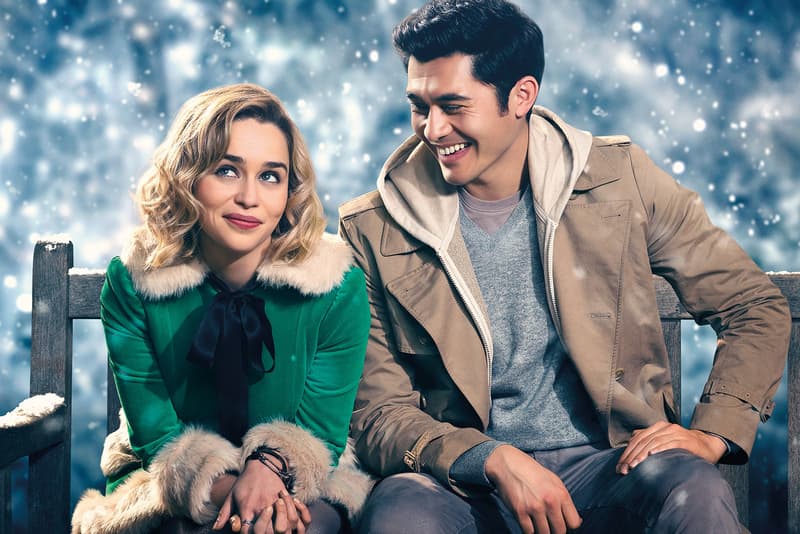 Film & TV
Celebrate Love and the Holidays With These 9 Romantic Christmas Movies
Featuring classic titles like 'Love Actually' and modern-day picks like 'Falling for Christmas.'
Celebrate Love and the Holidays With These 9 Romantic Christmas Movies
Featuring classic titles like 'Love Actually' and modern-day picks like 'Falling for Christmas.'
Calling all hopeless romantics — it's that time of the year to get into the festive spirit with some of the best Christmas films of all time that center on love. Below, we've included our favorite titles that date back to the '90s, as well as modern-day picks. From an '00s classic Love Actually featuring a star-studded cast including Hugh Grant, Keira Knightley, Emma Thompson and more, to Netflix's latest Christmas film Falling for Christmas, our list has got your movie nights covered this holiday season.
Continue scrolling to discover all our top choices.
While you're here, check out our roundup of the best romantic comedies of all time.
The Preacher's Wife (1996)
DIRECTOR: Penny Marshall
CAST: Denzel Washington, Whitney Houston
WHERE TO WATCH: Amazon Prime, Apple TV
A remake of the 1947 film The Bishop's Wife, The Preacher's Wife follows the story of Henry Biggs (Courtney B. Vance), a pastor of an African-American Baptist church in New York City, and his wife Julie (Whitney Houston). Due to Henry's financial issues with the church, Julia feels that her marriage is going downhill. Struggling to handle everything on his own, Henry prays to God for His help, which comes in the form of a man named Dudley (Denzel Washington), who is actually an angel sent from above.
You've Got Mail (1998)
DIRECTOR: Nora Ephron
CAST: Tom Hanks, Meg Ryan
WHERE TO WATCH: Netflix, Amazon Prime
Kathleen Kelly (Meg Ryan) works at a small local bookshop in New York, which is struggling due to a corporate Foxbooks chain store — owned by Joe Fox (Tom Hanks) — that has been set up right in front of her. As rivals in the book industry, Kathleen and Joe are unaware that they have been each other's anonymous e-mail pen pals. Over time, the two fall for each other over the screen, changing the course of their relationship.
Serendipity (2001)
DIRECTOR: Peter Chelsom
CAST: John Cusack, Kate Beckinsale
WHERE TO WATCH: Netflix, Hulu, Amazon Prime
It's love at first sight for Jonathan (John Cusack) when he meets Sara (Kate Beckinsale) at Bloomingdale's in New York City. However, the two of them are in relationships. Meeting each other again at a restaurant by chance, Sara believes it's fate that's bringing her and Jonathan together. Despite spending some time with each other after their second encounter, Jonathan and Sara eventually part ways. 10 years later, the two meet again, but this time, they ultimately let fate decide if they should give it another shot.
Love Actually (2003)
DIRECTOR: Richard Curtis
CAST: Hugh Grant, Keira Knightley, Emma Thompson
WHERE TO WATCH: Netflix, Amazon Prime
A Christmas classic, Love Actually highlights nine stories that explore the highs and lows of love. Some of the individuals featured are newly elected British prime minister David (Hugh Grant) who has an interest in Natalie (Martine McCutcheon), a member of his household staff. Elsewhere, Juliet (Keira Knightley) is searching for her wedding video with her husband Peter (Chiwetel Ejiofor), which Peter's best man Mark (Andrew Lincoln) filmed. While reviewing the footage, Juliet realizes that majority of the shots were of her, indicating that Mark is in love with her.
The Holiday (2006)
DIRECTOR: Nancy Meyers
CAST: Kate Winslet, Cameron Diaz, Jude Law, Jack Black
WHERE TO WATCH: Netflix, Hulu, Amazon Prime
English columnist Iris Simpkins (Kate Winslet) is still not over her ex. To help her move on, she decides to reset and temporarily switch homes with Los Angeles-based movie trailer producer Amanda Woods (Cameron Diaz), who is also going through a breakup. With no plans on meeting anyone new, Iris and Amanda unexpectedly fall for locals during their stays.
Last Christmas (2019)
DIRECTOR: Paul Feig
CAST: Emilia Clarke, Henry Golding
WHERE TO WATCH: Netflix, Amazon Prime
Aspiring singer Kate Andrich (Emilia Clarke) works at a year-round Christmas shop in Central London as an elf. Unhappy with her current situation, Kate's life gets a little bit more interesting when she meets a man named Tom Webster (Henry Golding) near her store. As the two spend more time with each other and fall hopelessly in love, Kate discovers that something isn't quite right about Tom.
Happiest Season (2020)
DIRECTOR: Clea DuVall
CAST: Kristen Stewart, Mackenzie Davis
WHERE TO WATCH: Hulu
The first Christmas rom-com produced by a major studio centering on a gay couple, Happiest Season stars Kristen Stewart as Abby and Mackenzie Davis as Harper who have been together for almost a year. Planning to propose to her girlfriend at Harper's family Christmas dinner, Abby is over the moon that she finally gets to meet "the people who made [her] favorite person." However, Harper has not come out to her family yet, which forces them to keep their relationship a secret over their vacation at Harper's hometown.
Single All The Way (2021)
DIRECTOR: Michael Mayer
CAST: Michael Urie, Philemon Chambers
WHERE TO WATCH: Netflix
Los Angeles-based social media strategist Peter (Michael Urie) is very much single, again. With Christmas right around the corner, Peter is dreading going home for the holidays due to his family pressuring him to get into a relationship every year. As a result, Peter asks his best friend and roommate Nick (Philemon Chambers) to pretend to be his boyfriend during their stay. However, before the two could make their announcement, Peter's mom Carole (Kathy Najimy) informs him that she set him up on a date with her spinning instructor James (Luke Macfarlane). Despite encouraging him to go on more dates, Nick realizes he loves Peter more than a friend. The question is, does Peter feel the same?
Falling for Christmas (2022)
DIRECTOR: Janeen Damian
CAST: Lindsay Lohan, Chord Overstreet
WHERE TO WATCH: Netflix
Lindsay Lohan makes her grand acting comeback in Netflix's holiday rom-com Falling for Christmas. The synopsis reads, "A newly engaged, spoiled hotel heiress (Lohan) gets into a skiing accident, suffers from total amnesia, and finds herself in the care of a handsome, blue-collar lodge owner (Overstreet) and his precocious daughter in the days leading up to Christmas." This lighthearted film is a throwback moment for Lohan's fans as it marks her first lead role since 2013's The Canyons.
---
Updated by YeEun Kim on December 25, 2022.
---
Share this article