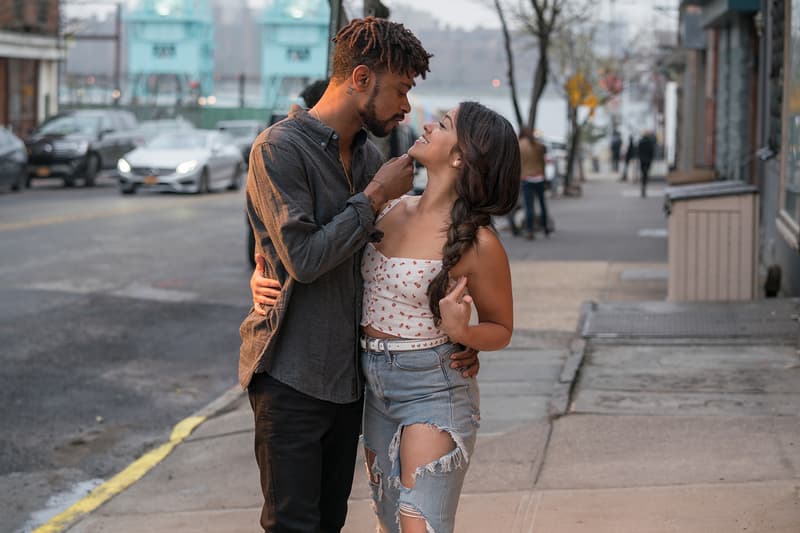 20 of the Best Romantic Comedies of All Time
Get your tissue boxes and popcorn ready.
If we're being honest, there really is no such thing as the best romantic comedy movie of all time, because everyone has their own preferences. Some may enjoy Clueless more than they do 10 Things I Hate About You, while others may find Crazy Rich Asians more entertaining and relatable than old rom-com classics. No matter your taste in films and your definition of love and romance, our list of recommendations has got your viewing needs covered. Below, we select 20 must-watch romantic comedies from the 1990 film Pretty Woman, all the way to 2019 Netflix original Someone Great. Scroll down to discover our favorites.
While you're here, be sure to check out the best romantic dramas to watch after Malcolm & Marie.
When Harry Met Sally (1989)
Starring Billy Crystal and Meg Ryan, When Harry Met Sally is about how the two characters share a car ride together traveling from Chicago to New York, during which they argue about whether men and women can ever truly have a platonic relationship.
Pretty Woman (1990)
One of Julia Roberts' hit films, Pretty Woman is a modern-day fairytale in which Hollywood sex worker Vivian Ward (Roberts) gets picked up by wealthy businessman Edward Lewis (Richard Gere) in Los Angeles' red-light district.
Sleepless in Seattle (1993)
Sleepless in Seattle centers around the characters Sam Baldwin (Tom Hanks) and newspaper reporter Annie (Meg Ryan). On Christmas Eve, Sam's son calls into a radio talk show and persuades his father to talk about his love life on-air while thousands are listening. Annie hears about Sam's story and becomes obsessed with tracking him down.
Clueless (1995)
1995 film Clueless depicts the charming narcissism of privileged teens in Beverly Hills. Alicia Silverstone plays the movie's protagonist Cher Horowitz, who lives in her father's mansion and is spoiled rotten. Things begin to change, however, when her critical ex-stepbrother Josh (Paul Rudd) visits her during a break from college.
My Best Friend's Wedding (1997)
This witty romantic comedy stars Julia Roberts, Dermot Mulroney and Cameron Diaz, whose characters are caught in a complicated love triangle. Julianne Potter (Roberts) is best friends with Michael O'Neal (Mulroney), who suddenly gets engaged to a young woman, Kimmy Wallace (Diaz). As jealousy takes over Julianne, you can imagine the lengths she goes to try to win over Michael.
You've Got Mail (1998)
With computers and emails becoming popular in the '90s, two New York individuals — Joe Fox (Tom Hanks) and Kathleen Kelly (Meg Ryan) — discover how powerful technology can be when they meet each other on an online chat group and instantly hit it off. However, the two find themselves in a pickle as they're both in relationships with other people.
There's Something About Mary (1998)
Starring Ben Stiller and Cameron Diaz, There's Something About Mary centers on Ted Stroehmann and Mary Jensen, who are supposed to attend their high school prom together until Ted gets into an unfortunate accident in Mary's bathroom. Years later when the two meet again, they reconnect and wonder what they could have been if it wasn't for the prom night incident.
10 Things I Hate About You (1999)
A '90s punk take of Shakespeare's The Taming of the Shrew, 10 Things I Hate About You follows new student Cameron (Gordon-Levitt), who is head over heels for Bianca (Larisa Oleynik) but has to get around her father's strict dating rules. In hopes of winning over Bianca, Cameron asks his friend Patrick (Heath Ledger) to date Bianca's sister, Kat (Julia Stiles).
Bridget Jones's Diary (2001)
The ultimate British classic, Bridget Jones's Diary stars Renée Zellweger as Bridget, Hugh Grant as Daniel Cleaver and Colin Firth as Bridget's "true love," Mark Darcy. The film is based on Helen Fielding's 1996 novel of the same name, a reinterpretation of Jane Austen's Pride and Prejudice.
How to Lose a Guy in 10 Days (2003)
Based on a short cartoon book by Michele Alexander and Jeannie Long, How to Lose a Guy in 10 Days follows Andie Anderson (Kate Hudson), who is inspired to write an article with the same title as the movie's. To pen the piece, Andie begins conducting a dating experiment with advertising executive Benjamin Barry (Matthew McConaughey).
Love Actually (2003)
A cult holiday favorite, Love Actually highlights nine intertwined stories examining the truth about life, love and relationships. The cast features big names like Hugh Grant, Kiera Knightley, Liam Neeson, Emma Thompson and more.
P.S. I Love You (2008)
Tearjerker P.S. I Love You stars Gerard Butler as Gerry and Hilary Swank as Gerry's wife, Holly. When Gerry dies from a critical illness, Holly loses the love of her life. To help Holly move on peacefully, Gerry planned ahead before his death and wrote her a series of letters with instructions for her to follow.
Crazy, Stupid, Love (2011)
Ryan Gosling and Emma Stone could not have been a more perfect pair for this movie. Crazy, Stupid, Love tells the story of Hannah's (Emma Stone) dad Cal Weaver (Steve Carell), who gets cheated on by his wife Emily (Julianne Moore). Gosling's character Jacob Palmer is the ultimate playboy and teaches Cal all his tips and tricks on how to attract women.
To All the Boys I've Loved Before (2018)
Adapted from Jenny Han's novel To All the Boys I've Loved Before, the Netflix original is an adorable rom-com that follows two teens, Lara Jean Covey (Lana Condor) and Peter Kavinsky (Noah Centineo), who unexpectedly fall in love amidst all the high school drama. Now a worldwide phenomenon, the movie franchise will release its third and final film just in time for Valentine's Day.
Crazy Rich Asians (2018)
Based on the 2013 novel of the same name by Kevin Kwan, Crazy Rich Asians portrays the relationship of Chinese-American professor Rachel Chu (Constance Wu) who travels to meet her boyfriend's family in Singapore and discovers that they are the wealthiest in the country.
Someone Great (2019)
Aspiring NYC music journalist Jenny Young (Gina Rodriguez) lands her dream job with Rolling Stone in San Francisco. However, after breaking the news to her boyfriend of nine years, Nate Davis (Lakeith Stanfield), he ends their relationship instead of considering going long distance. To help heal her broken heart, Jenny's two best friends Erin Kennedy (DeWanda Wise) and Blair Helms (Brittany Snow) plan a girl's night out, which quickly derails after Jenny runs into Nate.
Always Be My Maybe (2019)
After falling out and not speaking for 15 years, childhood friends Sasha Tran (Ali Wong) and Marcus Kim (Randall Park) cross paths when Sasha, now a celebrity chef, returns home to open a new restaurant. Without knowing, Sasha hires the company of Marcus' father to install air conditioning at her temporary home. Coincidentally, Marcus comes by to do the job. Despite their reluctance, the two reconnect and reignite old sparks.
Last Christmas (2019)
Starring Emilia Clarke and Henry Golding, Last Christmas centers on aspiring singer Kate Andrich who works as an elf at a year-round Christmas shop in London. When a handsome man named Tom Webster passes by the shop, things take a turn for the better for Kate during the most wonderful time of the year, or so it seems.
Happiest Season (2020)
Happiest Season, the first holiday film centered on an LGBTQ+ couple produced by a major studio, highlights the story of couple Abby (Kristen Stewart) and Harper (Mackenzie Davis). With a plan to propose to her girlfriend during her family's Christmas dinner, Abby discovers that Harper has not come out yet to her parents.
Emma (2020)
Set in Regency-era England, a young woman who goes by the name Emma Woodhouse (Anya Taylor-Joy) enjoys spending her free time meddling with her friends' love lives. Just like Jane Austen's 1815 novel of the same name, the film adaptation digs deeper into the themes of attachment, marriage and love.​
Share this article