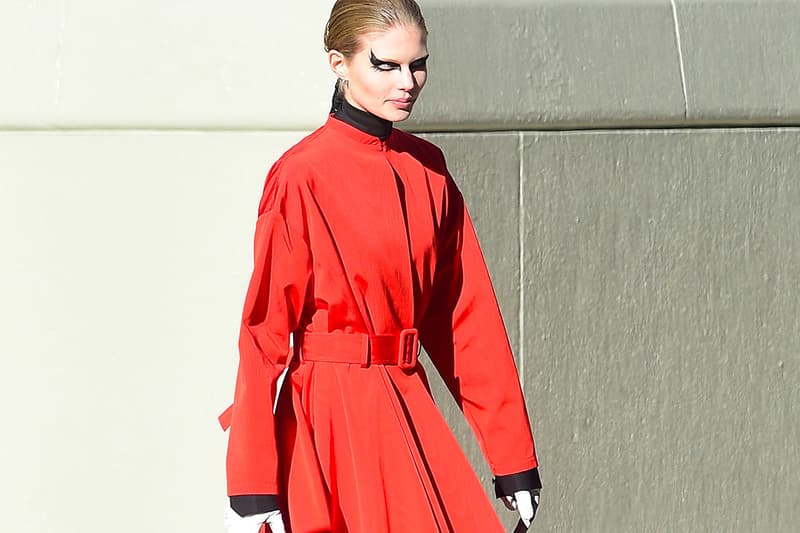 1 of 2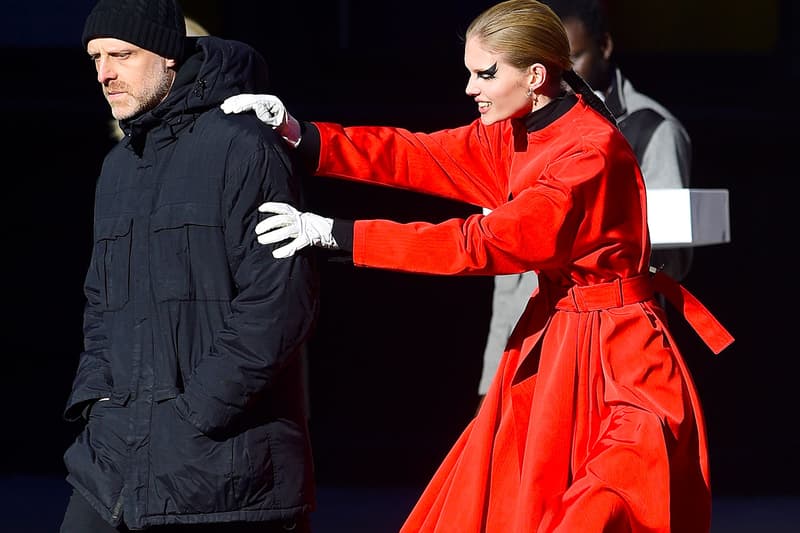 2 of 2
Entertainment
So There's a Julia Fox Impersonator on the Loose in New York City
Yup, we had to do a double-take too.
So There's a Julia Fox Impersonator on the Loose in New York City
Yup, we had to do a double-take too.
A Julia Fox impersonator has been spotted on the streets of New York City, seemingly scaring passersby and attempting to cause just a little bit of chaos.
Earlier this week, Getty Images uploaded a series of photographs on its site of someone they identified as Fox, but instead, it turns out that the figure is actually a model dressed up in the Uncut Gems actor's signature look. The model wore a bright red coat paired with black boots and white gloves with tied her hair up in a ponytail, completing the look with Fox's distinctive raccoon-esque eye makeup.
The series consists of 18 photos in total, with a number of the images showcasing the model terrorizing members of the public, pouncing and jumping on them to scare them. It's unclear as to whether or not the public involvement is intentional, as those being 'disturbed' don't seem particularly phased, but we're sure that there's more info to come in due course.
Stay tuned for more updates.
In other news, here's a look inside this year's Kardashian-Jenner Christmas party.
---
Share this article