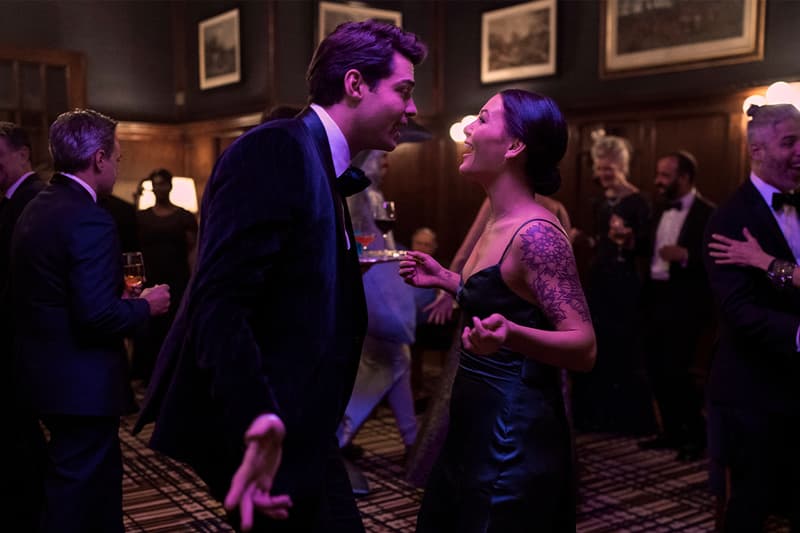 Sex & Dating
Netflix's 'The Recruit' Spills the Do's and Dont's of Office Romances
Here's everything you need to know.
Netflix's 'The Recruit' Spills the Do's and Dont's of Office Romances
Here's everything you need to know.
Netflix just released The Recruit starring heartthrob Noah Centineo from To All The Boys and the chaotic series is already trending. Between being hunted by *every* corrupt org in the U.S., he's approached by a coworker and in that moment is a lesson of what not to do when trying to keep your job.
This post contains spoilers.
Unbeknownst to Owen Hendricks (played by Centineo), he was set up — literally — by his coworkers to date Amelia (played by Kaylah Zander). Unfortunately for him, he thought he would be receiving help on his bizarre and borderline deadly work assignment. In his case, romance wasn't the first thing on his mind, but Amelia did not give a f-ck. For reference, view the clip below.
Trisko's #KaylahZander is all about her rules & regulations when dating in #TheRecruit! Streaming now on @netflix. pic.twitter.com/3QIspAz6kg

— Trisko Talent (@TriskoTalent) December 16, 2022
Dating a coworker is a layered topic because of power dynamics and the obvious fact: your job supports your lifestyle so you're most likely not trying to risk it. Understandable. But according to a recent study, 75% of employees have had an office romance. This is undoubtedly messy, but, in the case of Amelia, there's one thing she did perfectly: she stated her boundaries and expectations clearly. Although she came off very strong to Owen, there was absolutely no confusion as to what she wanted when she revealed she worked overtime, so she was "just looking for dinner and a movie once in a while." This is the ideal.
Here are three tips for approaching that forbidden relationship:
Keep things out of the office, no matter how hot and heavy the romance feels.
No one wants to feel like a third wheel in the office, especially when things turn sour. For everyone's best interest, keep it professional and leave the freaky sh-t for after hours.
Notify HR of your budding romance.
This way all of your bases are covered and your company isn't blind sided. The most important relationship here is the relationship with your employer, one, because they fund your lifestyle. Two, because they're trusting you to carry out a service. Anything that may impact the services you provide, for example, the quality of work you can create on the days your lover/coworker pisses you off, directly impacts your relationship with your employer.
Literally date anyone else.
As stated above, dating in the workplace is not ideal — even if you work from home. Avoid this at all costs, or in other words… don't sh-t where you eat.
---
Share this article