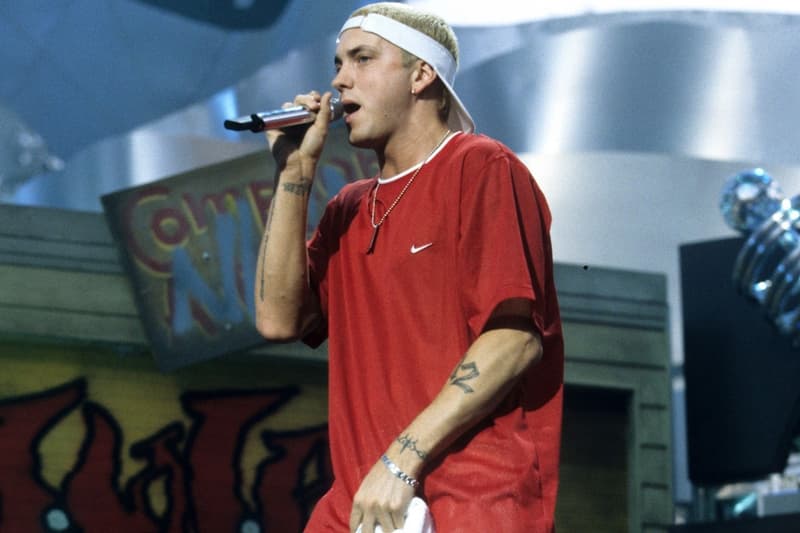 Eminem Announces Mom's Spaghetti LA Pop-Up
To celebrate the Super Bowl weekend.
In anticipation of his Super Bowl LVI halftime show performance this weekend with Snoop Dogg, Mary J. Blige, Kendrick Lamar and Dr. Dre., Eminem has teamed up with Postmates to bring his Detroit-based restaurant Mom's Spaghetti to Los Angeles.
Also partnering with Pasta Sisters and Uncle Paulie's Deli in downtown LA, Mom's Spaghetti is now offering its entire menu — spaghetti with or without the option of beef or vegan meatballs and the S'ghetti Sandwich — for delivery or pick-up at the deli. "It's not the kind of pasta you'd expect if your grandma came from Italy on a boat … it's more like the spaghetti you'd know if your mom came from Michigan on a bus," said Curt Catallo, Mom's Spaghetti's co-owner, in a statement. Additionally, Postmates will hold a giveaway on February 10 for those who don't reside in LA. 10 fans will be selected to win a limited-edition jar of Mom's Spaghetti's sauce signed by Eminem himself.
The Mom's Spaghetti LA pop-up will last until February 13. Head over to Postmates to sign up and get your hands on a "Lose Yourself"-inspired meal.
View this post on Instagram
Share this article