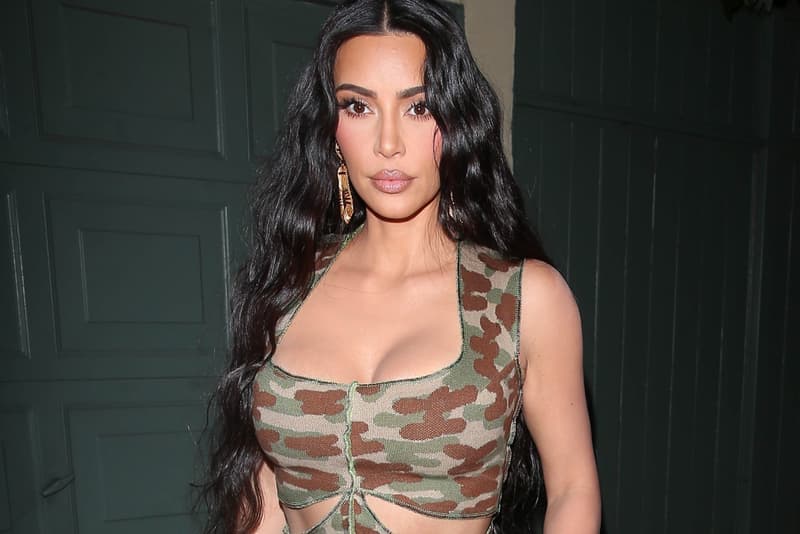 Entertainment
Kim Kardashian Says She Is Focusing on Herself
The mother of four tells 'Vogue' that she is choosing to be happy.
Kim Kardashian Says She Is Focusing on Herself
The mother of four tells 'Vogue' that she is choosing to be happy.
Kim Kardashian is embarking on a journey of self-love and peace as she tells Vogue for the publication's March cover. In the midst of a tumultuous and very public divorce, the reality TV star reveals that she is a recovering people pleaser.
In her interview with Vogue, the KKW Beauty founder admits, "For so long, I did what made other people happy and I think in the last two years I decided, I'm going to make myself happy and that feels really good … even if that created changes and caused my divorce, I think it's important to be honest with yourself about what really makes you happy. I've chosen myself. I think it's okay to choose you."
Despite the drama Kanye West is bringing to their divorce, Kardashian maintains that her greatest strength is being able to always remain calm. "You could be so hurt or angry at your ex, but I think in front of the kids, it always has to be 'Your dad's the best,'" she shares with Vogue. It seems the SKIMS mogul is sticking to her word as she made a rare public statement on the demise of her relationship on Instagram stories after West blasted the mother of his children for North being on TikTok, writing, "Divorce is difficult enough on our children and Kanye's obsession with trying to control and manipulate our situation so negatively and publicly is only causing further pain for all."
After ringing in the big 4-0, the reality TV star declares her fourth decade as one that will be all about her, as she continues, "My 40s are about being Team Me. I'm going to eat well. I'm going to work out. I'm going to have more fun, spend more time with my kids and the people who make me happy."
Head to Vogue to read the full interview.
Share this article