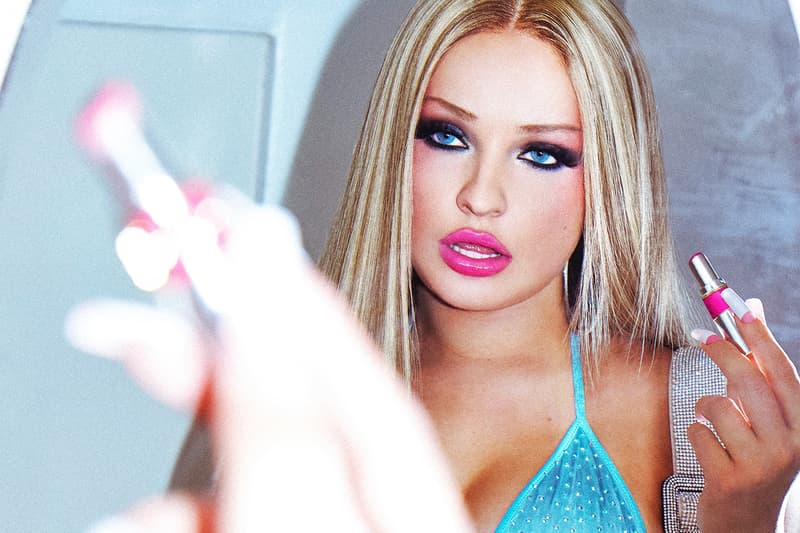 Kim Petras Embraces Her Slutty Side on New EP, 'Slut Pop'
For all the fellow throat goats.
Just in time for Valentine's Day weekend, Kim Petras delights music fans with Slut Pop, an EP that plays like a seven-track affirmation for your slutty energy. The launch website for the artist's latest project creatively resembles a porn site, boasting music videos for each of the raunchy tracks.
The song titles are just as bold as the album name. The second track, titled "Treat Me Like A Slut," is the perfect anthem for girls who know exactly how they like it, and who stand in their truth whether you like it or not. This album certainly gets that message across.
"Throat Goat" playfully opens with the sound of gargling. Yes, gargling as in — she does this. It's so bold you almost think it is a parody.
Then, just when you thought Petras couldn't leave anything else to the imagination, she reminds us that she's a switch, a domme and a submissive. She switches up the vibe for all the submissives in the chat with "Your Wish Is My Command." A song for those who don't mind a little soul snatching or getting slutted out.
Overall, the album is giving slutty time at a gay club — exactly what you need to hear right before the weekend.
Watch the visualizer for "Throat Goat" below, and stream Slut Pop on Apple Music and Spotify.
Share this article