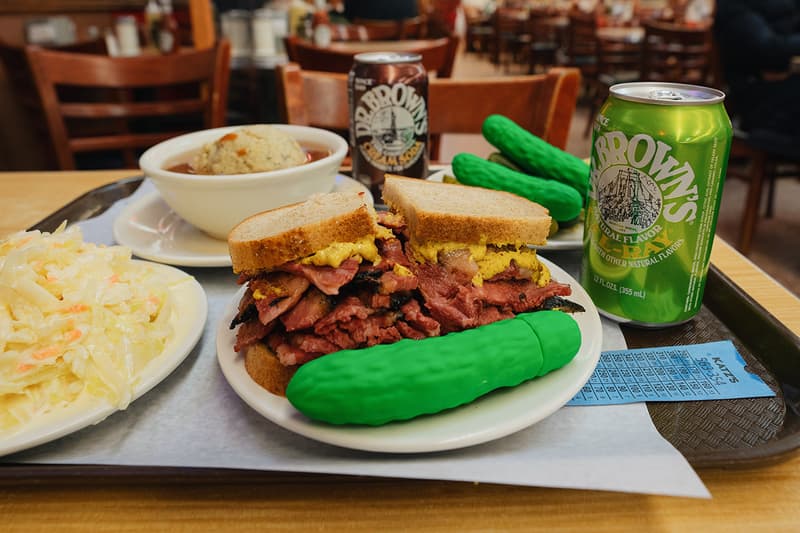 This Pickle Vibrator Is Giving "Big Dill Energy"
A dill-do, if you will.
Lox Club, the dating app for Jews with ridiculously high standards, is paying homage to its deli roots with a new "dill-do". Its website says that "the Lox Club is like a deli; it's culturally Jewish, but you don't have to be Jewish to enjoy it." And that philosophy has expanded to dildos. Lox has playfully released the Pickle Vibrator, the pickle that tickles back.
The story of the original Lox Club is just about the most adorable love story of all time. It all began with Morris and Josie Spielman who opened a deli in NYC over their love of pickles. After Morris unfortunately passed, Josie decided to keep his legacy alive by opening a speakeasy in the back of the deli called the Lox Club, and the password to get in: pickles. The dream was to help others find love like hers and her deceased husband. The hub was frequented by the greats like Marilyn Monroe and Frank Sinatra.
Eventually, the speakeasy was busted by cops and shut down. Generations later, the Lox Club rebranded and popped up as a dating app for Jewish individuals. Flash forward to today, and the Pickle Vibrator was born.
The vibrator is vibrant green, 4.75 inches long and 1 inch thick. And of course, it is waterproof for your convenience.
The app, Lox Club, is highly exclusive and requires an application and fee to ensure guests are joining for the right reason. There are a number of factors that go into being a strong applicant — but Lox isn't sharing the sauce. There's even a waitlist that's reviewed weekly. If this were Sex and the City, Charlotte York would be first in line.
Shop the Pickle Vibrator on the Lox Club website for $65 USD.
---
Share this article