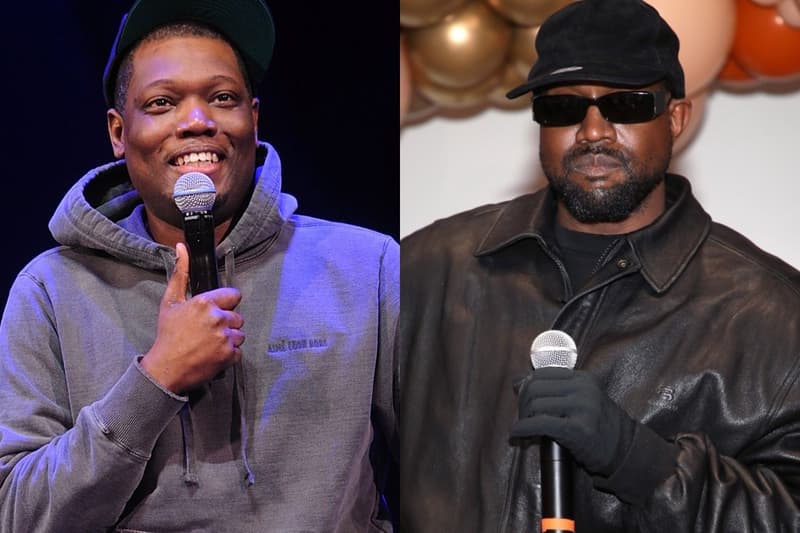 Entertainment
Michael Che Hilariously Responds to Kanye West Asking Him to Ditch Pete Davidson
After the rapper offered to double his 'SNL' salary.
Michael Che Hilariously Responds to Kanye West Asking Him to Ditch Pete Davidson
After the rapper offered to double his 'SNL' salary.
If you've spent time on social media the last couple of days, then you may be familiar with the drama surrounding Kanye West, Kim Kardashian and Pete Davidson. As a result of Ye fighting to get his family back, he's involving others, including SNL comedian Michael Che, in attempt to get back at Davidson for being in a relationship with his estranged wife.
The DONDA rapper took to Instagram to offer Che a deal. "@chethinks I'll double whatever they paying you just so you don't have to look at that pawn ever again. Big love," West wrote to Che, who works closely with The King of Staten Island star on Saturday Night Live.
Che then responded with his own Instagram post by adding a series of photos of his notepad. "Sorry Ye, but I would never betray my friends … For anything less than triple salary," he joked.
He continued, "That's right, $90k per year! Full medical. Full dental. Four weeks vacay. Corner office. Plus, a pair of Red Octobers. Size 12."
Che added, "And you gotta make some beats for my band, The Slap Butts. What else? What else? And you gotta tell me what you're gonna wear to work the night before so we can look like twins. You do that for me, and I'll Rambo that whole building."
See Che's Instagram post below.
View this post on Instagram
---
Share this article