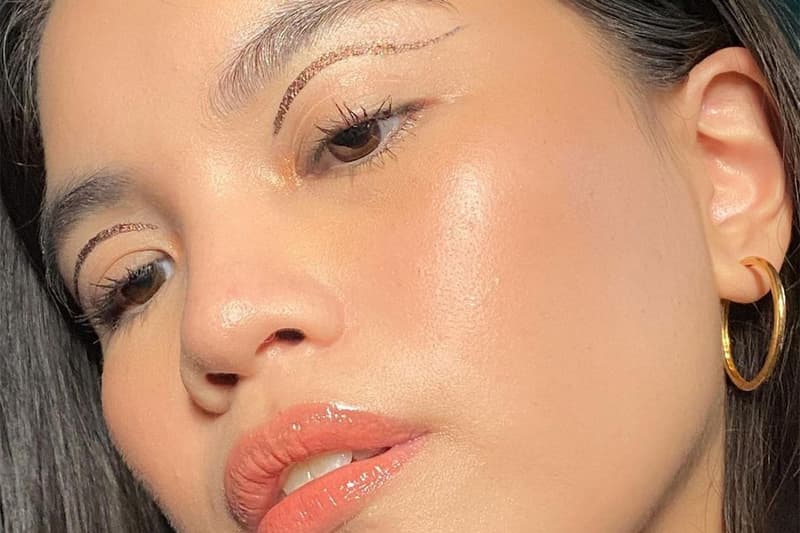 Puppy Eyeliner Is TikTok's Latest Gen Z Beauty Trend
Showing love to those hooded eyes.
It's safe to say that Gen Zers are driving beauty trends on TikTok, including puppy eyeliner, a new eye makeup hack that isn't your average cat-eye flick. Doing rounds on beauty Tiktok at almost 63 million views, this trend is especially worth trying for those with hooded, deep-set or almond-shaped eyes.
Popularized by K-beauty enthusiasts, the puppy eyeliner creates an illusion of a more rounded eye. To achieve this look, you'll want to use a waterproof liquid eyeliner. Draw an eyeliner carefully so that it doesn't go past the crease of your eye, with a thin line over the top of your eyelids at an upward angle. Make sure that the flick of your eyeliner is lower than your lash line.
Let's face it, not everyone can be like Julia Fox and wear a dramatic bold eye to Fashion Weeks, but you can easily attempt this look within the comfort of your own home. See a few of our favorite puppy eyeliner how-to TikToks below.
For those who want to stay ahead of the trend game, we've rounded up a few ideas that will inspire your next makeup.
Share this article