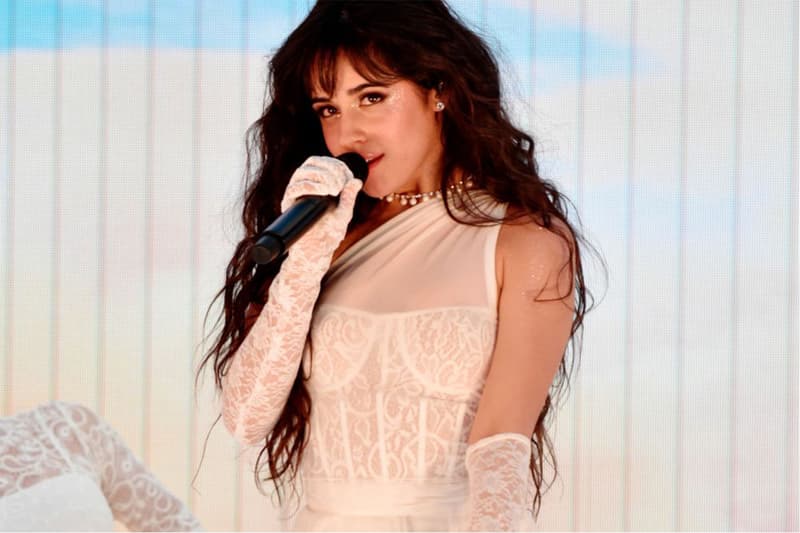 Music
Camila Cabello Addresses Whether "Bam Bam" Is About Shawn Mendes
The two announced their split last year.
Camila Cabello Addresses Whether "Bam Bam" Is About Shawn Mendes
The two announced their split last year.
Former Fifth Harmony member Camila Cabello recently sat down with Zane Lowe for a vulnerable interview on everything from love to new music. During the interview on New Music Daily with Zane Lowe, the singer, who recently had the most hilarious nip slip, opened up about her single "Bam Bam" and whether it is about her ex-boyfriend Shawn Mendes.
The couple broke up last year after a two-year relationship. The split was a shock to fans who loved supporting the duo, especially after their 2019 hit "Señorita." They made the announcement via Instagram: "We started our relationship as best friends and will continue to be best friends." In Cabello's latest interview, she removed any doubts with the statement, "I have nothing but love for Shawn."
Fans have been questioning whether her latest single is about her ex-boyfriend Mendes. The lyrics to the opening line read, "We were kids at the start/I guess we're grown-ups now/Couldn't ever imagine having doubts/Not everything works out." Considering Mendes and Cabello started out as friends and became lovers, fans made the connection instantly.
Cabello went on to share that "the song is mostly about … showing the cycles about love and life … Those years while we were dating and even now, my focus is on how can I be a well-rounded person."
The artist was vulnerable and shared that her journey of stability, happiness and authenticity has always been a priority — even when she was with Mendes. Although the relationship was tough for her, tools like therapy and the creation of her upcoming album Familia have brought her closer to herself.
"Things change and take really unexpected turns," Cabello said. Lowe told her "nothing lasts forever," and the singer replied "totally" in agreement. She also told Lowe that she's now at a point where she's experiencing less "mental suffering" than she ever has.
Watch the music video for "Bam Bam" below.
Share this article