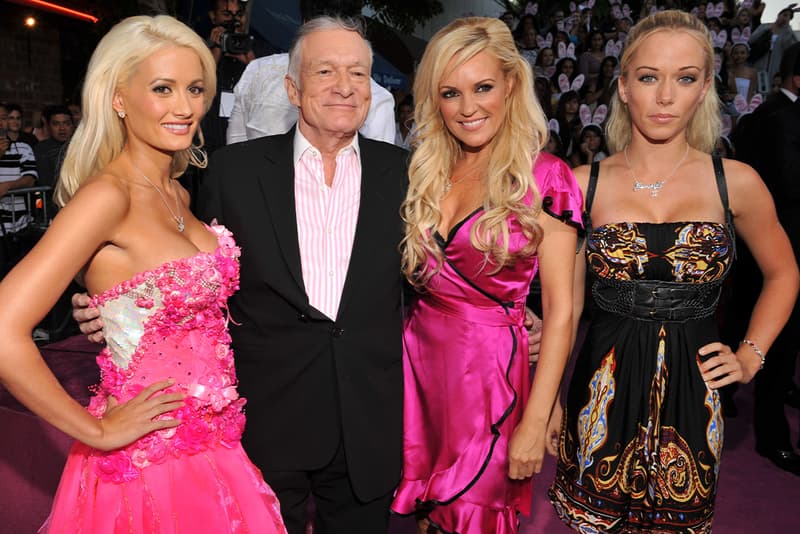 Sex & Dating
'Playboy' Founder Hugh Hefner Had a Male Lover and Partner in Crime
The 'Secrets of Playboy' docuseries reveals they had "a spiritual connection."
'Playboy' Founder Hugh Hefner Had a Male Lover and Partner in Crime
The 'Secrets of Playboy' docuseries reveals they had "a spiritual connection."
Jennifer Saginor, the author behind Playground: A Childhood Lost Inside the Playboy Mansion, recently opened up about her father and Hugh Hefner on the A&E docuseries, Secrets of Playboy. Her father was Dr. Mark Saginor, Hefner's doctor. And according to her, the relationship was deeper than the public could understand. "It's my personal belief that the love of Hef's life was my father," Saginor revealed. "My father and Hef had a spiritual connection that I don't believe any of these wives or girlfriends could ever compete against."
Saginor lived in the mansion along with her father, and always questioned the dynamic. She said, "Over the years, my father really gave up his family life, his practice, to be with him. I don't know many men who would just basically give up their own life and then move into some other man's house." But, bisexuality was actually not alarming during the peak of Playboy's existence. With a plethora of drugs and sexual energy, orgies and other forms of open sexuality were common.
Hefner's girlfriend in the '70s, Sondra Theodore, opened up about her ex's relationship with Saignor: "They took things really far. They became more than best friends. They became [lovers]." The two had a similar childhood, growing up "nerdy," as Saginor described. They were both insecure and not experienced with women. She believes that it sparked the habit of dominating women together at the mansion.
Eventually, Dr. Saginor was referred to as Dr. Feelgood for prescribing drugs to those who frequented the Mansion. Hefner later banned Saginor from the mansion after he wrongfully took advantage of a woman and had someone snap photos of her in the process. His medical license was also suspended. It seems that Saginor was made the fall guy, as it later became public knowledge that predatory behavior was common in the mansion.
Since Hefner's passing, his family is no longer associated with Playboy and the brand has been taken over by sex-positive women who openly oppose the culture Hefner brought to the brand.
Share this article