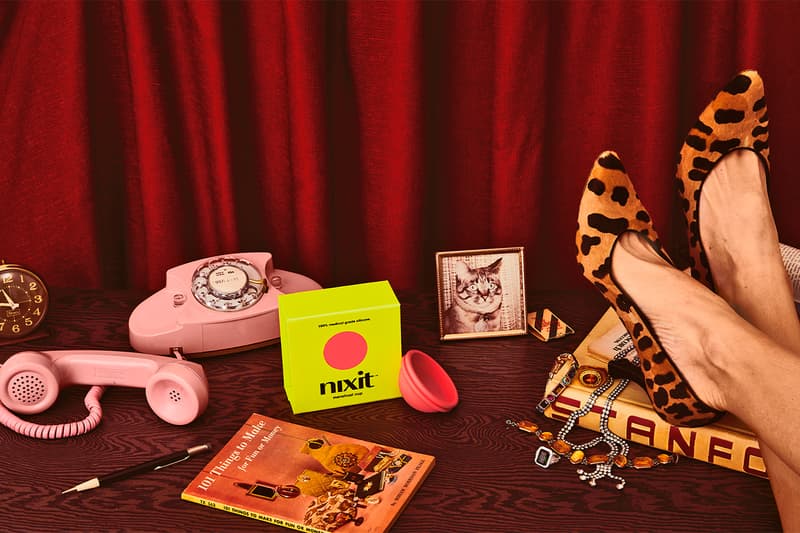 Sex & Dating
Bring Sustainability Into Your Boudoir With These 7 Sexual Wellness Products
Because we love a sexy and eco-friendly lifestyle.
Bring Sustainability Into Your Boudoir With These 7 Sexual Wellness Products
Because we love a sexy and eco-friendly lifestyle.
The shift towards a sustainable lifestyle has become increasingly popular, and the sex and health industries are pivoting to join the new wave. Sustainability is all about reducing your impact on the environment through methods like creating less waste and preserving resources for future generations.
Thankfully, bringing your eco-conscious mindset into your boudoir has become easier due to new offerings from sex technology and sexual wellness companies. With sex toys, you can use products that don't need batteries, such as rechargeable and glass toys. As for menstrual care, using tampons and pads cause an immense amount of waste. Statistically, "on average, a woman throws away 250 to 300 pounds of tampons and sanitary pads in her lifetime." As an alternative, consider using a menstrual cup. Also, when purchasing any personal care and sex-positive products, go for brands that use 100% recyclable packaging, like Maude.
There's a lot of work to be done, which is why WOW Tech Group, the company behind your favorite sexual wellness products, has taken its initiative a step further and donated sales from its top vibrator to the One Tree Planted nonprofit. Through this campaign, over 1.5 million trees will be planted in six states. Sustainability is not just about fun products, it's also about ensuring that future generations can enjoy life's pleasures like nature and orgasms. After all, what's life without pleasure?
In the words of The Natural Love Company, here are a few products that can help make your "sexy carbon footprint, smaller".
Hypebae and Womanizer have collaborated on the ultimate sexual wellness set to encourage self-love and sustainability. The Womanizer Premium Eco is made of biolene, a bioplastic made from 70% natural materials and comes with two sizes of stimulator heads. The cotton-linen boxers are perfect for at-home leisure time and feature an elastic waistband that gives a relaxed silhouette.
The Natural Love Company is all about teaching you how to f-ck yourself, not the planet. Its organic, water-based lube is made without toxic chemicals that can irritate your genitals. It includes aloe vera for a soothing effect and the bottles are made of 100% plant-based compostable plastic. Also, for every bottle sold, they plant a tree.
ohhcean is the first sex toy brand to make a toy out of ocean-bound plastic. Turning plastic into pleasure, the company works closely with #tide, a leader in upcycling and recycling of ocean-bound plastic, in the manufacturing process of its sleekly designed products.
Upon first glance, FUN FACTORY's Bouncer looks like your average dildo, but the Germany-based brand actually created a dildo with weighted balls on the interior. These three inner weighted balls roll and shake inside the toy to give you six inches of pleasure that don't need batteries or charging.
Swedish menstrual care brand Intimina has a number of menstrual cups to choose from depending on whether you just gave birth or are a gal on the go. Disposable menstrual products are a large contributor to waste, and using menstrual cups help reduce your impact on the environment.
Nixit also offers menstrual cups, but they're in the shape of a disc that does not use suction. The menstrual disc doesn't sit in your vagina like a traditional cup, it sits in your vaginal fornix. It is also packaged in high-quality reusable packaging to ensure less waste.
Nixit also offers a chemical-free, fragrance-free wash that can be used to sanitize both your menstrual cup and your vulva. This helps maintain your vaginal pH and keeps your cups in great condition so they last longer. Don't forget, Nixit's packaging is 100% reusable, so you can use it for other beauty needs.
Share this article