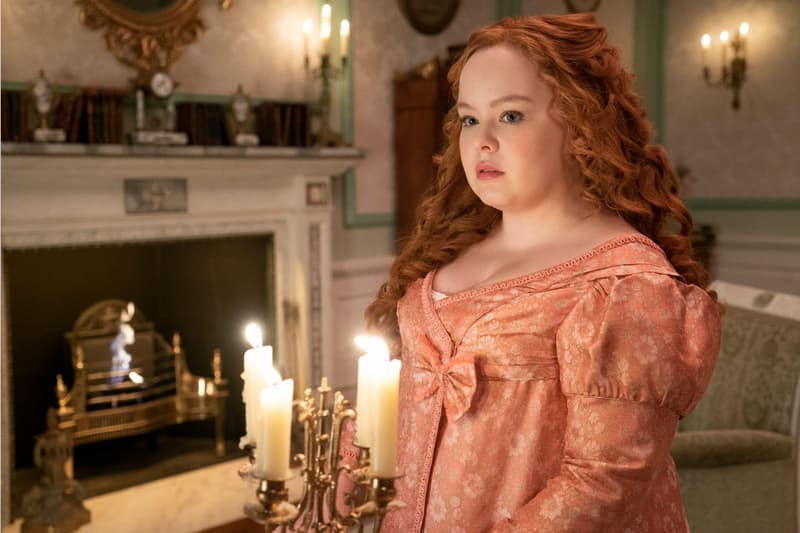 Film & TV
'Bridgerton' Season 3 Will Be All About Penelope Featherington
Prepare to enter into the Penelope era.
'Bridgerton' Season 3 Will Be All About Penelope Featherington
Prepare to enter into the Penelope era.
After a memorable Season 2, Netflix's steamy period drama Bridgerton is set to return for Season 3. This time, the series will pay close attention to one character in particular: Miss Penelope Featherington.
Played by Irish actor Nicola Coughlan, the character of Penelope has long been deserving of a romantic storyline and it appears that for Season 3, she'll finally get one. Fans had been speculating that Season 3 was likely to focus on Penelope and Colin Bridgerton for some time, as the show's structure dictates that the secondary storyline typically ends up being the focus for the next. The news was eventually confirmed by Netflix's Bridgerton Instagram account, which teased a message from Lady Whistledown saying "This author can confirm that the upcoming season shall follow none other than the budding relationship between Mr. Colin Bridgerton and one Miss Penelope Featherington."
As the series is based on the books by Julia Quinn, each season appears to follow a different member of the Bridgerton family and their love interest. As a result, Season 2 took us on a journey with Anthony Bridgerton and his blossoming romance with Kate Sharma, played by Sex Education star Simone Ashley. The last episodes also teased a potential romance between the youngest Featherington and Anthony's brother Colin.
Read the statement from Netflix in full below and in the meantime, here's a reminder of who will be returning for Bridgerton's Queen Charlotte spin-off.
View this post on Instagram
Share this article