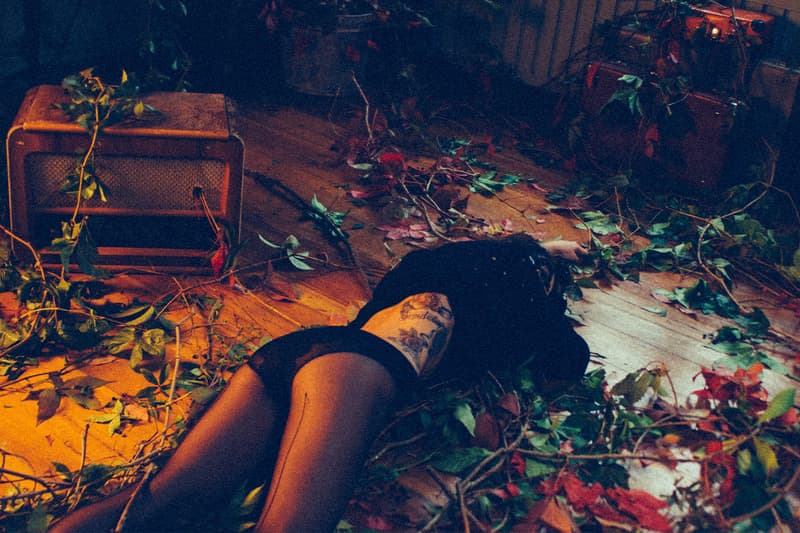 Sex & Dating
Breakups Hurt, but Poly Breakups Hit Different
The side of polyamory people don't tell you about.
Breakups Hurt, but Poly Breakups Hit Different
The side of polyamory people don't tell you about.
Every December dating sites submit their trend predictions for the upcoming year and this year, ethical non-monogamy, or polyamory, was the center of attention. Even several news outlets referred to it as "the future." As a polyamorous individual, I scoffed and rolled my eyes not realizing I was slighted because I was coming off the tailwinds of my very own toxic, poly drama.
I was a 21 year old college student when realized I was interested in polyamory. At that moment, I immediately went on a journey into exploring the dating style and began manifesting my ideal relationships. My soul tribe, as I like to call it, is an inclusive community of like-minded individuals that are sex-positive, queer or allied. I knew my anxious attachment style and past trauma would make this challenging so I sought extra support from my therapist. Within no time, I knew it was the right match for me. But like I intuitively felt, I was in for a whirlwind of toxicity.
Here's what I learned in my tumultuous introduction to polyamory through the lens of my breakups.
Sexual scripts and boundary-less fun.
Whenever I tell people I'm poly, I am usually met with a raised eyebrow and the words: "I could never, I'm too jealous for that." The truth is, we all experience jealousy, we just don't all let that emotion act as a blockage. I have to constantly ask myself: "What is this moment of jealousy triggering? What weak spots of mine or my partners is this revealing?" We still date and engage with other partners, but we work through our jealousy together.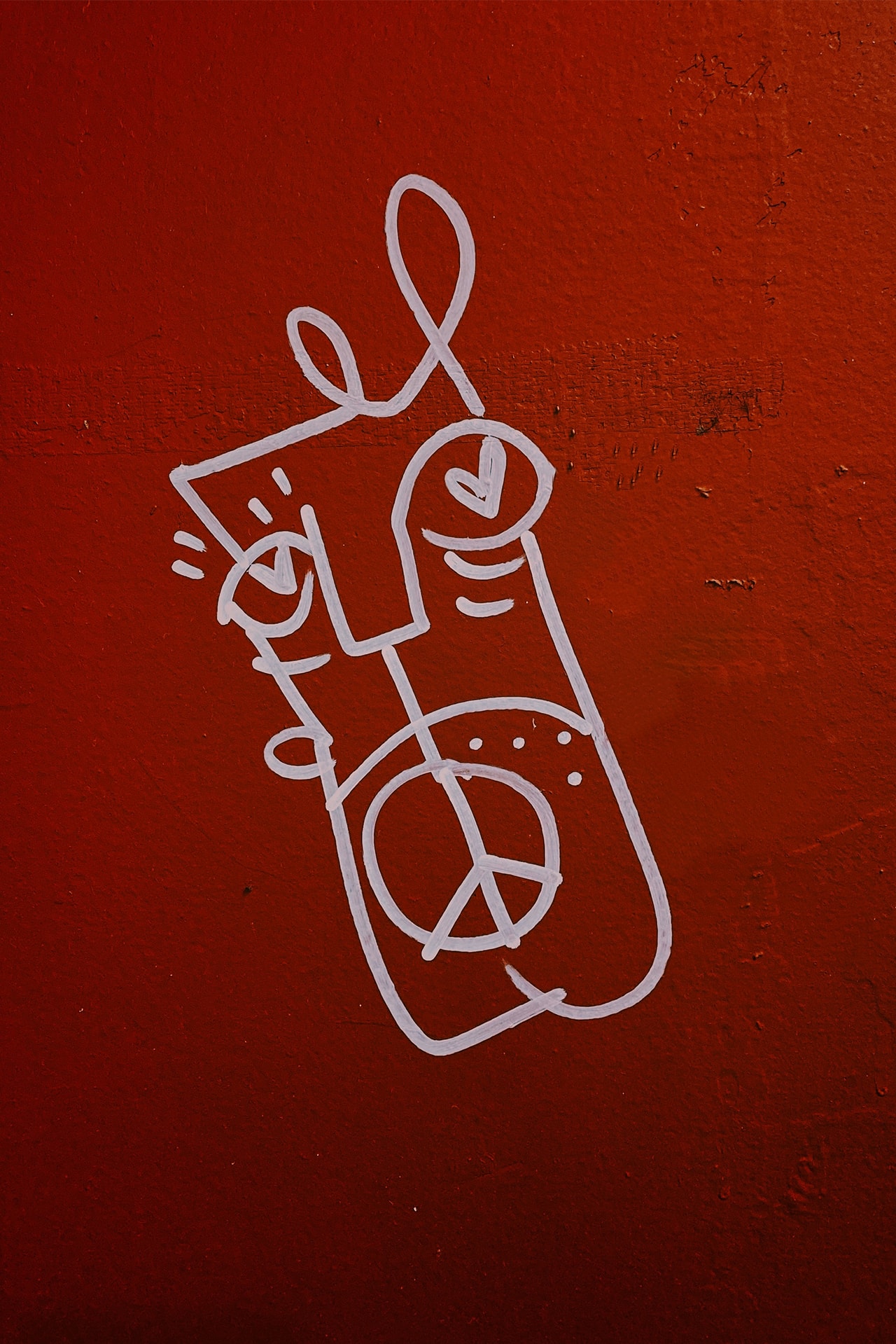 So when I started dating someone who was monogamous, but intrigued by polyamory, I wasn't at all alarmed by their lack of experience and history of unfaithfulness. I was inexperienced too, so who was I to judge? But I quickly learned that my perspective was naive and that polyamory only exacerbates existing issues. This meant having partners who put my sexual health at risk and eventually led to me developing deep trust issues. After a few relationships, I noticed this was a pattern of mine. Dating men who were not faithful in monogamous relationships, yet wanted to take on the enticing lifestyle of polyamory.
I soon realized they were intrigued by my honest and free expression of sexuality, but they didn't actually share the same sexual scripts, or beliefs of what is healthy and enjoyable sexual behavior. I was introduced to the concept in the OG poly life guide, "The Ethical Slut: A Practical Guide to Polyamory, Open Relationships and Other Freedoms in Sex and Love."
After questioning my boundaries as they pertained to poly lifestyles, I learned I was misaligned with my partners. My openness wasn't a free for all, it was my belief system and it took a few simultaneous heartbreaks and therapy sessions for me to understand that I was too relaxed in my boundaries and protection of self. From that moment I became more firm in communicating that I was a sensual and forward-thinking woman who loved connection, not a boundary-less specimen looking for a free-for-all.
Which led me to my next heartbreak.
Balancing queer and straight relationships.
Now that I was able to be more vulnerable in love, I had met two partners who I adored. One was a heterosexual man and my other partner, a femme bisexual woman. My male partner was my long distance relationship while my femme relationship lived 20 minutes away. My male partner felt slighted that my femme relationship was a physically close bond and romance, which triggered insecurities. She was also poly and had a fiancé with whom she nested, or lived with. In my case, I was solo polyamorous so I had no nesting or primary partners.
My male partner was very convinced that she and I had a deeper bond, and it was the source of many toxic discussions that eventually revealed he was not only insecure, but homophobic. Imagine realizing your internalized homophobia ran so deep, you didn't even realize you were sleeping with the enemy.
Simultaneously, the femme I was dating was also breaking up with her fiancé which strained our relationship because honestly, who's having fun when their partner just broke up with the love of their life? As you probably guessed, between deep insecurities and fiancé breakups, neither of those relationships lasted for me. It left me single, alone and confused about my interest in men. It felt like three heartbreaks in one.
Codependency.
Eventually along my journey, I hit 25 and dated a man during the pandemic I intuitively felt wasn't good for me. But as toxic cycles paired with the loneliness of the pandemic, I signed up for a toxic trot, ready to take the ride of my life.
A few years in therapy taught me that the unstable environment I grew up in — physical trauma paired with being a caregiver for my sister with Down Syndrome — created a very codependent cycle. It also led me to toxic relationships that didn't raise red flags, instead they felt like home because that's what I grew up with.
Just as in any situation, when you learn vital information, it's hard to ignore. I had to choose to either unlearn these habits together with my partner or do it solo. In my case, I tried to do so with my partner. I was only in one relationship at the time, so I thought I could share my concern and we could forge a healthier path together so I wouldn't have to be alone. Wrong. If your partner isn't interested in unlearning toxic ways, it just won't work. Also, I learned I'd never be happy if I avoided being alone. I realized it would be best if I ripped off the band-aid and went on my own and ultimately had to say goodbye to another love that I genuinely was not ready to let go.
The feeling of failure.
It left me even more heartbroken because this love triggered all of the former loves I had to release that deep down, I never wanted to leave behind. My femme partner who went on her own way because she was reeling with heartbreak over her former fiancé. The cis male whom I loved but realized not only judged my queerness, but hated polyamory. And now, a final love I couldn't experience due to my own healing journey.
I ultimately felt like a failure, and it made me question if I could call myself polyamorous after falling on my face so many times. It took me a while to realize that I was simply learning lessons that every 20-something year old would come to learn in their own time, polyamorous or not. Polyamory is a form of connection with endless, beautiful possibilities and it helped mold me into a mature adult. But it can also trigger toxicity and the most underdeveloped sides of you. In hindsight after years of healing, I understand that it truly does take a certain level of maturity, trust and communication to succeed at polyamory. It's an abundance of love and can change your perspective on the world if you allow it to. It doesn't have to be as painful for you as it once was for me. But if it is, just know that your toxic cycles can always be turned into something beautiful.
---
Share this article