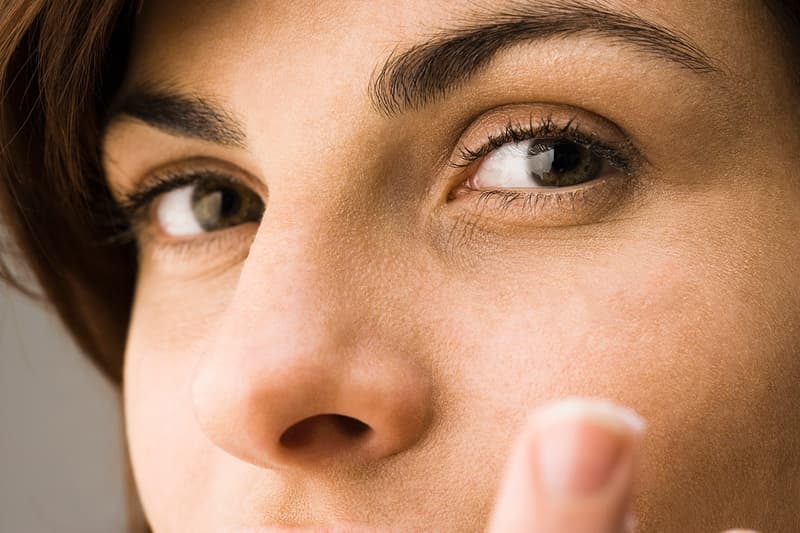 TikTok's New Beauty Hack Prevents Under-eye Concealer From Creasing
What can't TikTok do?
These days, it seems TikTok is the go-to destination for viral beauty hacks and this time is no different as Sarah Galyean has found the perfect routine for preventing under-eye concealer from creasing. Her timing couldn't be more perfect as temperatures rise.
The beauty TikToker starts by prepping her under-eye area with e.l.f. Cosmetics's Prep & Hydrate Balm. She then applies a minimal amount of the pink L.A. Girl HD Pro.Conceal, using her fingers to warm the product and tap it into her dark spots. Tapping with your fingertips seems to be the key as Gaylean tells her followers to "use the tools that God gave you." The social media app user advises, "It's all in the tap. "Tap it out. You should look crazy. That's how you know you did it right." Gaylean layers a concealer suited for her skin tone on top of the rosy-toned makeup product, using her fingers again for a natural and flawlessly blended application.
The last step is a small amount of lavender hued powder from Jacyln Cosmetics. The simple three-step routine is all you need to keep oil and sweat from creasing as Gaylean was left with bright and even under-eyes.
Take a look at the TikTok tutorial below.
Share this article