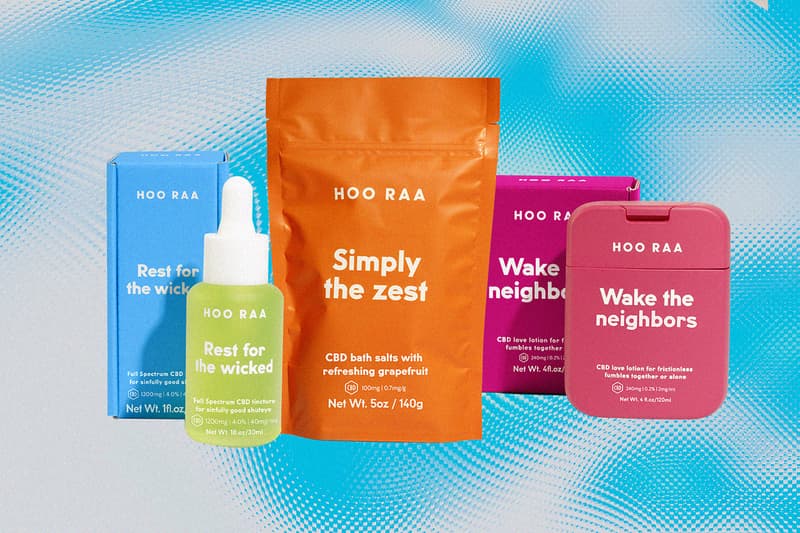 Sex & Dating
How to Use Hoo Raa's CBD Pleasure Boosting Collection for Sexual Healing
"Only you get to decide what's pleasurable for you."
How to Use Hoo Raa's CBD Pleasure Boosting Collection for Sexual Healing
"Only you get to decide what's pleasurable for you."
One thing I love about the sex industry is its determination to serve us life-changing orgasms. I mean, if the industry doesn't care about our orgasms, who will? But as a healing trauma survivor, I, unfortunately, no longer relate to brands that market products in the name of instant orgasms. I'm more focused on returning back to my body and being able to feel pleasure again. With that being said, I was super hyped to try Hoo Raa's Pleasure Boosting collection laced with CBD.
I'd never tried a CBD product before – especially not for my sexual health – but as someone focused on holistic healing, I had to tap into the CBD craze. Hoo Raa's collection, in particular, focuses on enhancing the sensory experience of mood, sex and sleep which is exactly what I was looking for.
When I landed on the brand's website, I noticed the quote: "Only you get to decide what's pleasurable for you," and that was important for me. I don't want to be sold a gimmick for orgasms, I want to feel sexy and at home within my body.
Thankfully, Hoo Raa's in-house certified sex therapist Sari Cooper shared some great advice with me for being gentle with my sex-related anxiety. Here's what she had to say:
"Researchers have shown that when anxiety increases, blood vessels contract and hence blood flow to all regions including one's genitals decreases. In addition, one's focus is distracted by anxious thoughts and so it's much harder to receive or notice pleasurable sensations when one's mind is taken up by worries and fears.

I utilize a lot of techniques to help clients lower their anxiety including mindfulness and embodiment awareness… Deep breathing meditation is also an excellent method to lower stress and thereby calming the Vagus nervous system so that a person is more available to the sensations of their parasympathetic nervous system that improves calmness, relaxation and digestion."
So without further ado, I took her expert advice and had an evening of unwinding and being intimate with myself.
THE PRODUCTS Three items from Hoo Raa's Pleasure Boosting Collection.
Simply the Zest ($25 USD)
Wake the Neighbors ($35 USD)
Rest for the Wicked ($70 USD)
OUR REVIEW From the second the seal peeled back on the Simply the Zest bath salts, my tiny LA apartment bathroom was filled with a citrus aroma. The scent was divine and gave the perfect dose of aromatherapy which relaxed me instantly. The salts are also very fine and a little bit goes a long way so, after I sprinkled some in the bath, I used some to exfoliate my skin. That combination left my skin so soft and allowed me to do a body scan meditation as Hoo Raa's expert-recommended. It left me in the most sensual mood.
The Rest for the Wicked tincture was the first tincture CBD tincture I've ever tried and to my surprise, it went down smoothly with a slight mint taste. After about half an hour, I felt myself getting slightly sleepier little by little and before I knew it, my entire body felt soothed.
As someone who works in the sex industry, I've sampled dozens of lubes and this lubricant is one of the smoothest I've touched, with the most slip. It's thin but because it has a good slip, a little bit goes a long way. I'm also the queen of analyzing ingredients and this product caught me off guard because it only has four ingredients – all of which are great for you. The only downside is that this product is not compatible with condoms so this would be best for masturbation over penetrative sex.
THE VERDICT The Simply the Zest bath salts and Rest for the Wicked are a must cop. The Wake the Neighbors lubricant is perfect for solo sex, but I'd pass on it for partnered sex as it's not compatible with condoms.
WHERE TO BUY You can purchase your Pleasure Boosting Collection or individual items on Hoo Raa's website.
Share this article