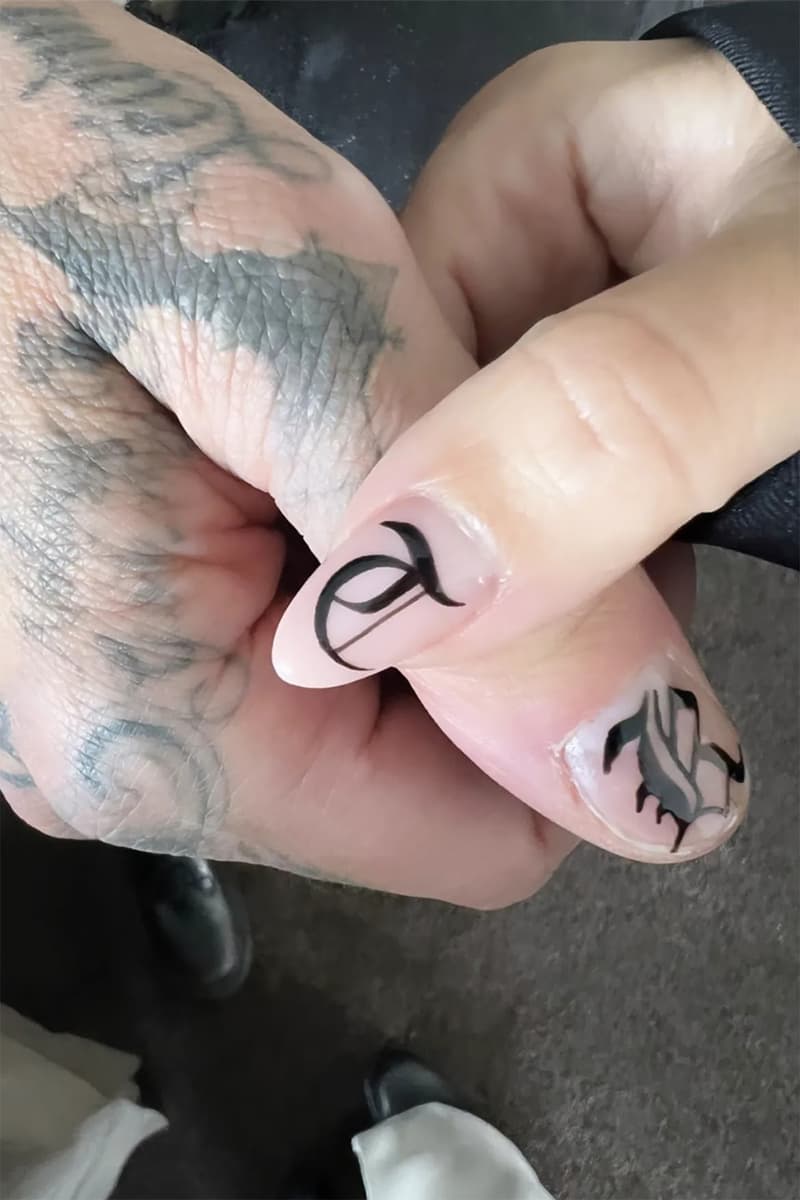 PDA Manicures Could Become the New Lover Soft Launch
Cute or cringe?
Somewhere within the digital age, soft-launching your new beau on social media has become a huge trend to get creative with. Instead of posting a new lover, women post an elbow or a second wine glass at the dinner table to let the world know they're in love — or at least testing the waters. Where posting your partner on Instagram once made it official, soft launches are now taking over.
It's all about being able to revel in love, without giving too much away just in case the relationship fizzles out. Cause truthfully, there's nothing more humbling than posting your new lover and receiving that "I'm coming to you as a woman" DM. But somewhere along the road, soft launches have become overdone and at times, cringe.
PDA manicures on the other hand have become a bold, yet subtle way to showcase a new beau, which might make it the next preferred chapter of soft launching. During the 2022 Met Gala, Kourtney Kardashian and Travis Barker brought their love to the Met steps with matching manicures donning each other's first initials. Jennifer Lopez also tapped the PDA manicure last month with a "J x B" design on her ring finger nail — while also sporting her dazzling engagement ring.
Granted JLo and Kardashian are in no way shape or form soft launching their lovers. In fact, both couples have made headlines for bold relationship behavior. However, PDA manicures could become a cute new route for channeling your inner lover girl and making your love known. Because let's be real, who doesn't love showcasing their lover without the added pressure of social media?
---
Share this article