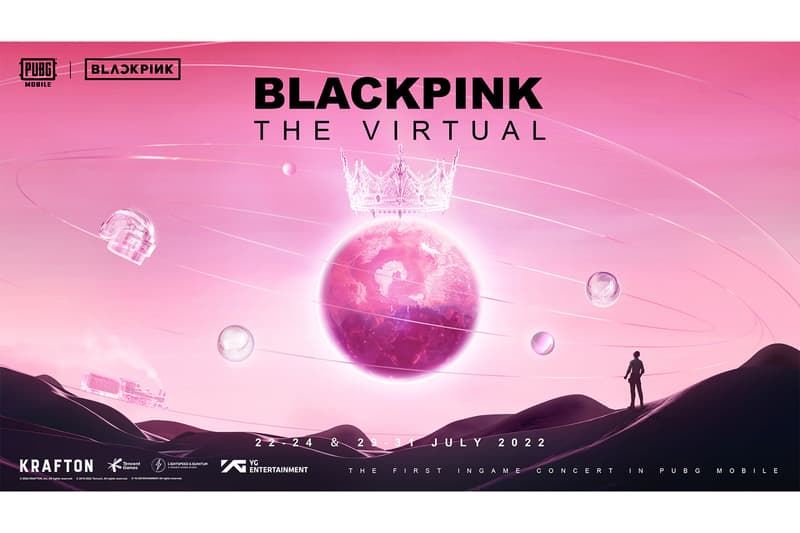 Music
UPDATE: BLACKPINK to Debut New Track "Ready for Love" in 'PUBG MOBILE'
Through the video game's first-ever online concert.
UPDATE: BLACKPINK to Debut New Track "Ready for Love" in 'PUBG MOBILE'
Through the video game's first-ever online concert.
UPDATE (July 22, 2022): PUBG MOBILE has unveiled more information on BLACKPINK's new track and music video set to debut in the game's digital concert titled "The Virtual."
Kicking off today, the virtual experience will feature performances from the K-pop group, including some of their biggest hits as well as their special track "Ready for Love," created exclusively for PUBG. In addition to the concert, users can equip their avatars with BLACKPINK-themed outfits until August 31, alongside a voice pack with commands from Jennie, Lisa, Rosé and Jisoo.
You can learn more about "The Virtual" on the official PUBG website.
Get ready BLINKs, THE VIRTUAL is about to begin!

Download Link:https://t.co/L5IS34kQp2#BLACKPINKxPUBGM #BLACKPINK #PUBGMOBILE #THEVIRTUAL #INGAMECONCERT #PUBGM @BLACKPINK pic.twitter.com/DoxWcmcNtv

— PUBG MOBILE (@PUBGMOBILE) July 22, 2022
---
ORIGINAL STORY (July 11, 2022): BLACKPINK is continuing their partnership with PUBG: BATTLEGROUNDS, and is set to perform digitally in the video game's upcoming virtual concert.
Scheduled for July 22 to 23 and July 29 to 30, PUBG MOBILE's in-game concert "The Virtual" will feature the K-pop quartet performing their hits, as well as a new special track and music video. The launch arrives with the game's Version 2.1 update, which additionally includes a new themed game mode dubbed "Ancient Secret: Arise" and new content with the game's Cycle 3 Season 7 and Royale Pass Month 13.
In addition to the virtual performance, BLINKs can get their hands on custom-made performance suits that Jennie, Lisa, Rosé and Jisoo will be wearing in-game. The outfits will be available for gamers from July 23 to August 31.
YG Entertainment shared in a press release, "It is pleased to hold an In-Game Concert as the second collaboration between the world's best group BLACKPINK and PUBG MOBILE, the best mobile game in the battle royale genre. We also hope to increase the opportunity for artists and fans to interact closely beyond the borders and language barriers."
The latest version of PUBG MOBILE is now available on the App Store and Google Play Store. You can secure your free ticket to the online concert starting July 15.
---
Share this article