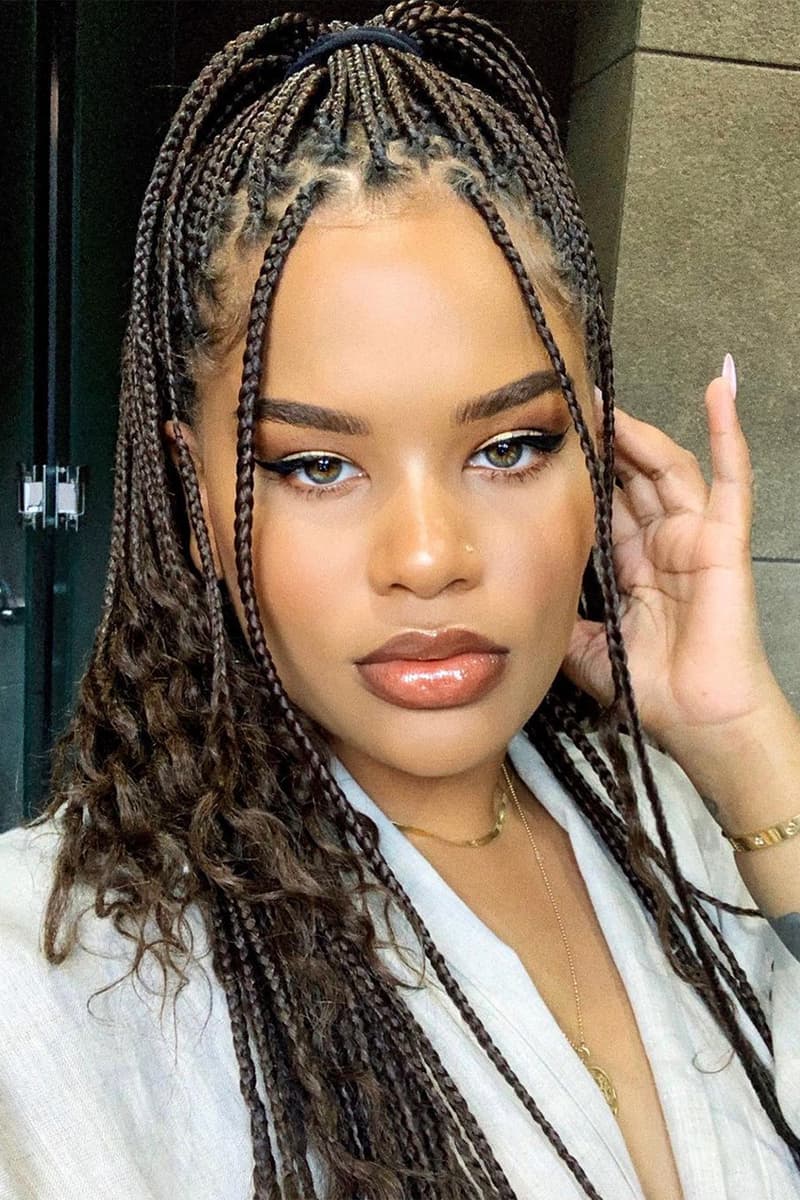 The Ultimate Guide To Refreshing Your Braids
Don't forget your silk pillowcase, though.
Low-maintenance hairstyles are perfect for those days you don't feel like dealing with your hair, especially when you have an upcoming vacation or long work week. Braids are always the most optimal way to go if you're this person.
Day-to-day upkeep of braids requires minimal effort. However, if you don't pay close attention to the state of your hair while wearing this protective style, it's only a matter of time before your beautiful woven locks turn into frizzy hair ropes. Luckily, there are ways to maintain neat and fresh braids without spending more money on another style.
We're not trying to deviate you from your lazy-girl routine, but we want to ensure that you're equipped with the tips and tricks to keep your braided tresses in order. To help you along, we tapped natural hair expert and stylist Erinn Courtney to share some refresher tips for reference. Keep reading on for key braid maintenance tips.
For those just looking to get up and go, what braid
styles

are low maintenance?

Low maintenance styles are Box braids, faux locs and cornrows with designs for people who want a quick up and go look.
What are ways to prolong the freshness of your braided
styles

?

To preserve the freshness of braided styles, you can wear a silk or satin scarf to bed or when lounging. Also, using setting foam before wrapping your hair will help control frizz.
What products would you recommend to keep braided
styles

long-lasting?

To keep the braided style long-lasting, I use Lotta Body Wrap Me Styling Mousse, Got2B Glued Freeze Spray and Palmer Hair Oil Spray to retain moisture.
How often should you change
styles

?

You should change styles every four to six weeks for box braids and every two to three weeks for cornrows.
What are the most in-demand
styles

you've done this summer thus far?

Box braids and permanent loc extensions have been in demand this summer.

For some braided hairstyle inspo, check out the posts below.
View this post on Instagram
View this post on Instagram
View this post on Instagram
---
Share this article