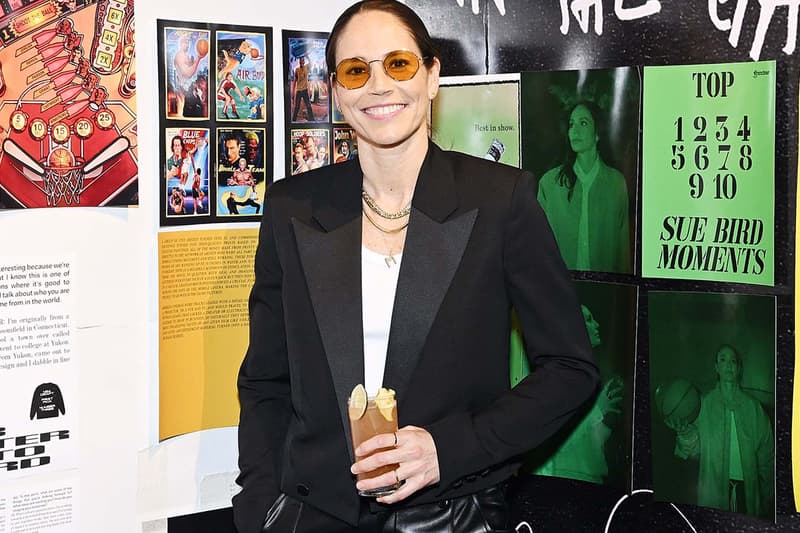 1 of 2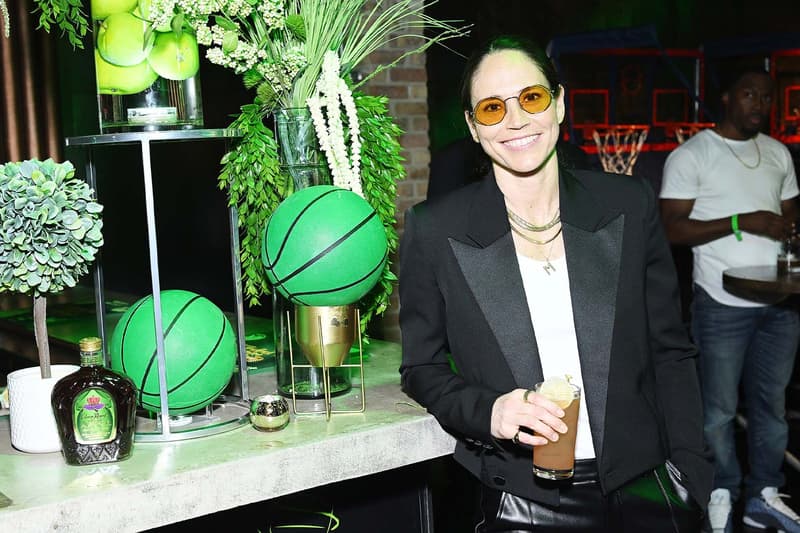 2 of 2
Culture
EXCLUSIVE: Sue Bird Talks Spotlighting Her Community and Necessary Changes Needed in the WNBA
Read how the superstar athlete plans to wrap her final season and what's to come afterwards.
EXCLUSIVE: Sue Bird Talks Spotlighting Her Community and Necessary Changes Needed in the WNBA
Read how the superstar athlete plans to wrap her final season and what's to come afterwards.
It's been all eyes on Sue Bird since 2003 when the University of Connecticut alum was drafted by the Seattle Storm as the WNBA's first-round draft pick. After a stellar career, Sue announced that this would be her final WNBA season, a momentous occasion being celebrated with a multi-part Crown Royal Regal Apple partnership.
Together, the collaborators aim to spotlight the communities that paved the way for Bird, with the first product drop benefitting the Black Future Co-op Fund, which helps to ignite Black generational wealth, health and well-being.
Read on for more details on Sue Bird x Crown Royal Regal Apple partnership, her advice for younger athletes and what changes she'd like to see in the league.
How has it been collaborating with Crown Royal?
It has been super fun. I feel like any time you're doing any type of collaboration where people who are on the same page, share the same values, or have the same goals as you, it just makes it so much easier. They have been amazing in helping me celebrate my final year and tying a nice little bow on my legacy.
Was it tough making the decision to retire this year?
Actually, no, and I think that's how I know I'm doing the right thing. Once I actually said it, it's been really easy to talk about. There are no 'what if's.' I'm done, I feel good about it and that's how I know it's the right thing to do.
What's next for you?
You know… I'll be around. I'm not going anywhere I feel like I'm going to stay in the world of sports and the world of women's basketball. What I've been doing on the court and how I've been able to use that platform — that's still who I am. So just because the basketball part is not there anymore, I still expect to be involved in the community and continue to use my voice. The only difference is I won't be in a uniform.
If you had the power to change anything about this organization before you leave what would it be?
I would love for there to be charter flights. Yes, it costs a lot of money we know that so maybe not the whole season charter maybe we start with like four a season, then six, then eight and before you know it, it's the whole season.
I just think charter flights would really make us more comfortable. It would really help the game on and off the floor. We would be able to leave a city that night before and get a good night's rest. So I would love to see the younger players get charter flights.
What's one piece of advice you would give to the next generation of athletes entering the WNBA?
For any young basketball player who has aspirations to play in the WNBA, the advice I would give is "you are uniquely you." A lot of times we get caught up in trying to be like other people or compare ourselves to other people. There's nothing wrong with going on YouTube and watching a video of Jewell Loyd and trying to mimic her moves — you definitely have to do that you've got to learn somehow. But just understand what you bring is unique to you and don't compare yourself to other people.
---
Share this article