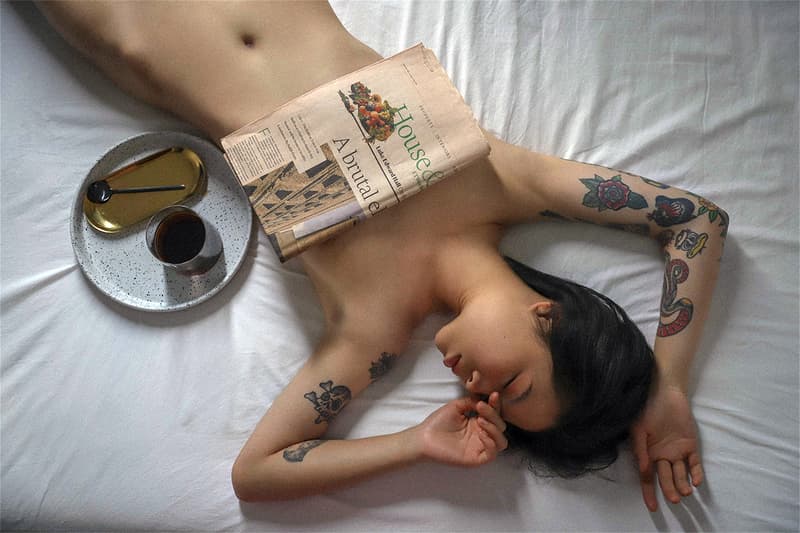 Sex & Dating
Yes, Some Asexual People Watch Porn for Pleasure
Let's unpack the love of erotica and arousal.
Yes, Some Asexual People Watch Porn for Pleasure
Let's unpack the love of erotica and arousal.
Like the overall spectrum of sexuality, asexuality, the lack of sexual attraction to others, can exist within a spectrum. For example, a femme who's always identified as straight can later realize that she's heteroflexible with a flaming girl crush.
Asexual activist, Yasmin Benoit, who recently interviewed with Hypebae on asexual allyship, unpacked the relationship some asexual individuals have with porn.
Some asexuals as Benoit shared are "repulsed by anything sexual," while others can "enjoy masturbation and have kinks." Those who enjoy indulging in sexual content but opt out of engaging in sex, are aegosexuals. Their enjoyment of porn and masturbation doesn't erase their asexuality because they still lack the desire to connect with others sexually. "Aegosexuals are more likely to find comfort in fantasies because they would not want to be involved. The distance between themselves and the content is essential," she said.
View this post on Instagram
One individual shared with Benoit: "I don't have erotic fantasies involving myself, but there are certain kinks and fetishes that make me aroused… Erotic material allows me to get sexual satisfaction without getting physically involved in any sex practices, which is the perfect match for me."
For them, porn and other sexual acts like kink help arouse them. But feeling included in a scene — for example, an actor looking at the camera during porn — is enough to turn them off immediately.
To learn more about asexuality, read this interview with Benoit on being a better ally to our asexual peers.
---
Share this article