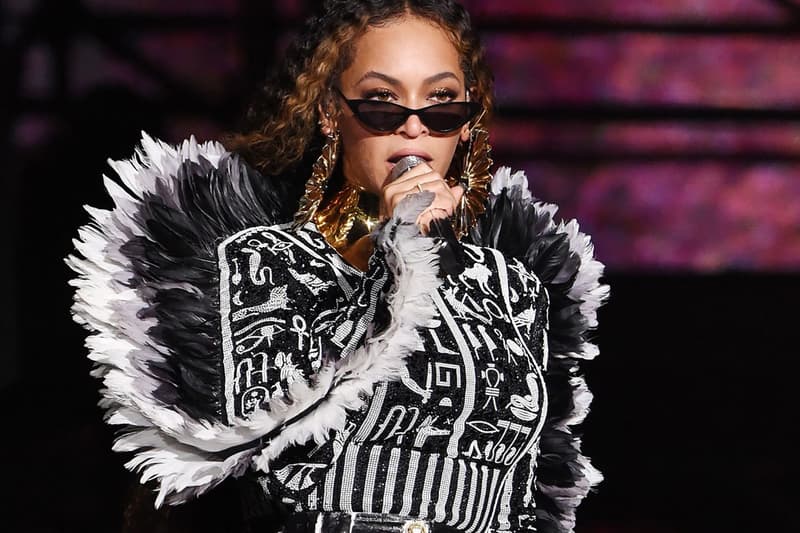 Culture
Beyoncé To Re-Record Offensive Lyric From 'Renaissance' Track
After facing criticism from disability campaigners.
Beyoncé To Re-Record Offensive Lyric From 'Renaissance' Track
After facing criticism from disability campaigners.
Beyoncé is set to re-record a lyric from her seventh studio album, Renaissance, after facing criticism from disability campaigners. The track, called "Heated," previously featured a derogatory term that has frequently been used to demean those with spastic cerebral palsy, which will now be replaced with an alternative.
Speaking to the BBC about the lyrics, the artist's publicist stated that the word was "not used intentionally in a harmful way," as it typically has different connotations in the US where it's often used in place of "freaking out" or "going crazy," terms which can still be considered as problematic. The conversation surrounding the word's use was recently opened up after Lizzo released her single "GRRRLS," which also contained the term. Disability advocate Hannah Diviney said that "I'm tired and frustrated that we're having this conversation again so soon after we got such a meaningful and progressive response from Lizzo."
Following the backlash, Beyoncé was asked to re-record the song by disability charity Scope and agreed to omit the lyric. "It's good Beyoncé has acted so swiftly after disabled people yet again called out this thoughtless lyric," Scope's media manager Warren Kirwan added. "There's a feeling of deja vu as it's just a few weeks since Lizzo also had to re-release a song after featuring the same offensive language. We hope this is the last time we see this kind of thing from anyone, let alone musicians with massive global influence."
No timeline regarding the new version has been confirmed as yet, but watch this space for more updates.
Share this article