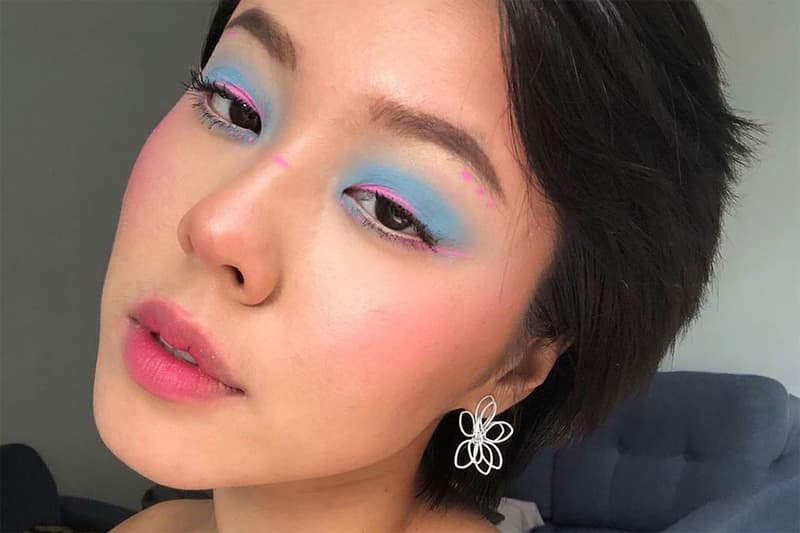 Beauty
TikTok's Douyin Blush Hack Is the Key To Doll-like Skin
Gorgeous, gorgeous girls always over blush.
TikTok's Douyin Blush Hack Is the Key To Doll-like Skin
Gorgeous, gorgeous girls always over blush.
If you're a fan of bright, rosy cheeks, look no further as the Douyin blush trend is TikTok's newest hack for a sunkissed glow.
The latest makeup technique originates in China as it bears the country's name for the social media app. With over 10 million views on TikTok, makeup lovers are flocking to the new viral sensation to create a natural, all-over flush. To achieve the look, use a cream or liquid blush and create small hearts or V shapes on the high points of your cheekbones, chin and tip of your nose. Do the same in the outer corners of your eyes, pointing towards your ears. Blend using a damp beauty blender or fingers.
Experts from Revolution Beauty suggest using your favorite product in layers rather than using too much from the start. They also recommend taking your unique face shape into consideration, sharing with us over email, "For those with square and heart-shaped faces that have stronger and sharper jawlines, focusing the blush on the apple of your cheeks and applying it in a 'C' motion up towards the temple will soften the angular lines of the face. For those with oblong or oval faces, the trick is to concentrate the blush on the center of the cheeks, while rounder faces should apply the blush just below your cheekbones and extend it back to the hairline to create definition, leaving a 'lifted' effect."
Take a look at the Douyin blush hack below.
Share this article