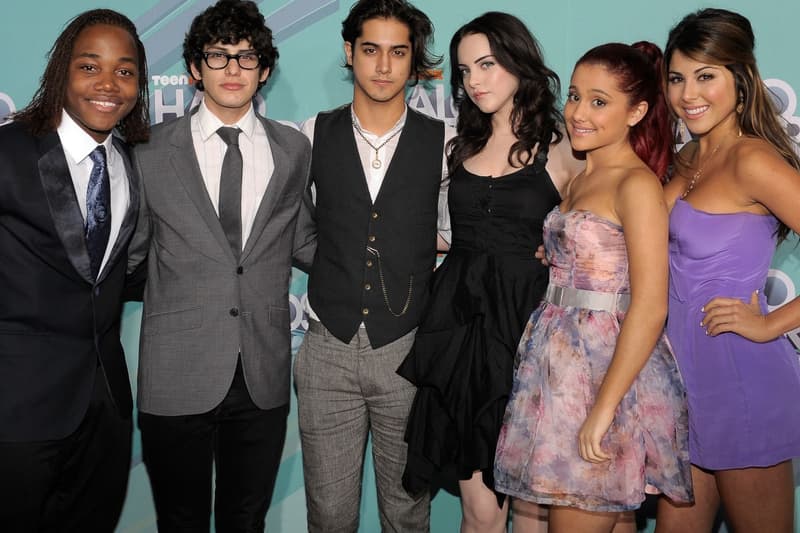 Entertainment
'Victorious' Star Daniella Monet Says Nickelodeon Refused To Cut a "Sexualized" Scene
The actor claims the network completely disregarded her concerns.
'Victorious' Star Daniella Monet Says Nickelodeon Refused To Cut a "Sexualized" Scene
The actor claims the network completely disregarded her concerns.
As of recently, Nickelodeon has been receiving backlash for mistreating their stars, and Danielle Monet is the latest actor to speak up about a specific incident that occurred while filming Victorious.
Monet, who played Trina Vega, got candid about feeling "sexualized" during her time on the show. She claimed that Dan Schneider, who created Victorious, Zoey 101, Drake & Josh, iCarly and Sam & Cat, would frequently ignore the network's standard departments, adding that he would "sign off on all outfits" and suggest "skimpier options" for the characters' wardrobe.
Monet got specific, opening up about a time she had to eat a pickle while applying lip gloss. She felt uncomfortable with the scene, which she felt was too sexual to air on a kid's show. However, she claims her concerns were completely ignored by Nickelodeon.
"Do I wish certain things, like, didn't have to be so sexualized? Yeah, 100 percent," she recently told Insider.
She also revealed that the writer's room for the shows were mostly male-dominated. Monet explained, "None of Schneider's shows credited more than two female writers in the entirety of their runs."
Most recently, Nickelodeon made headlines when iCarly and Sam & Cat star Jennette McCurdy, released her memoir, I'm Glad My Mom Died. Though she never referred to Schneider by his actual name, she seemingly alludes to him in the book as "The Creator." She also recently opened about the struggles of being a child actor.
"My whole childhood and adolescence were very exploited," McCurdy told The New York Times. "It still gives my nervous system a reaction to say it. There were cases where people had the best intentions and maybe didn't know what they were doing. And also cases where they did — they knew exactly what they were doing."
---
Share this article