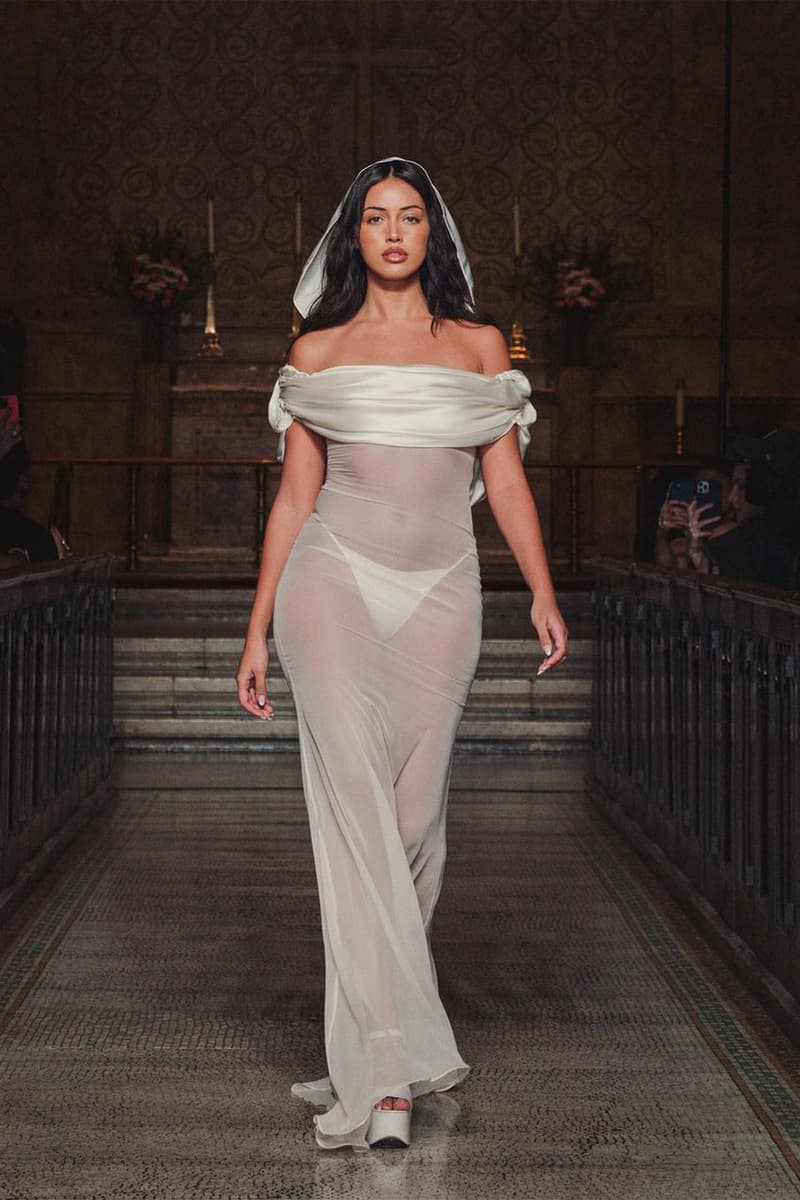 1 of 13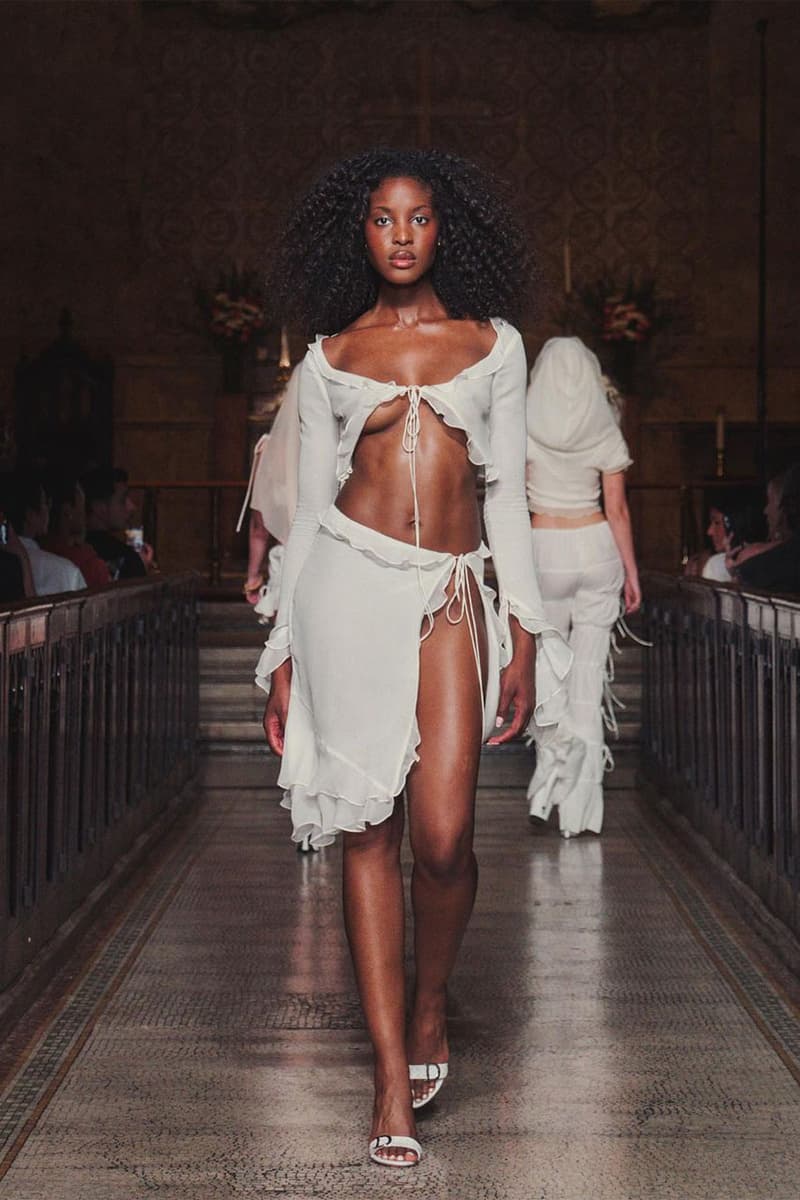 2 of 13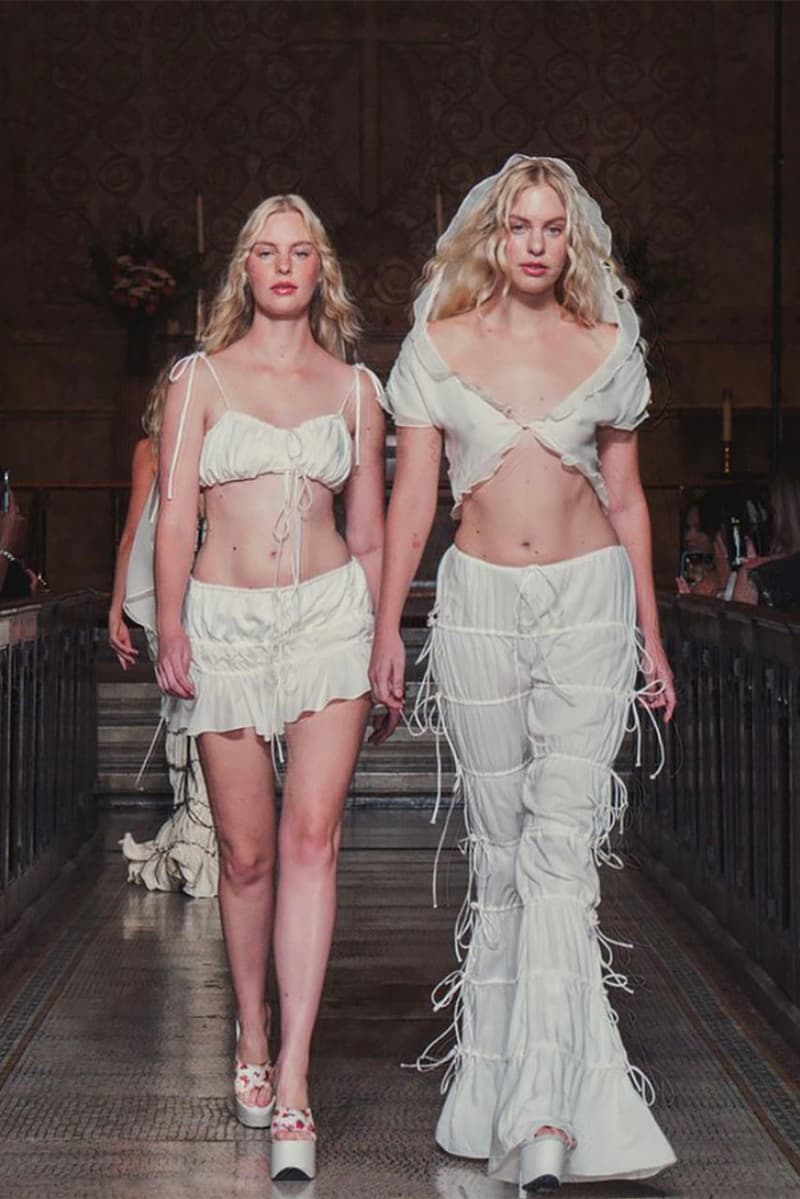 3 of 13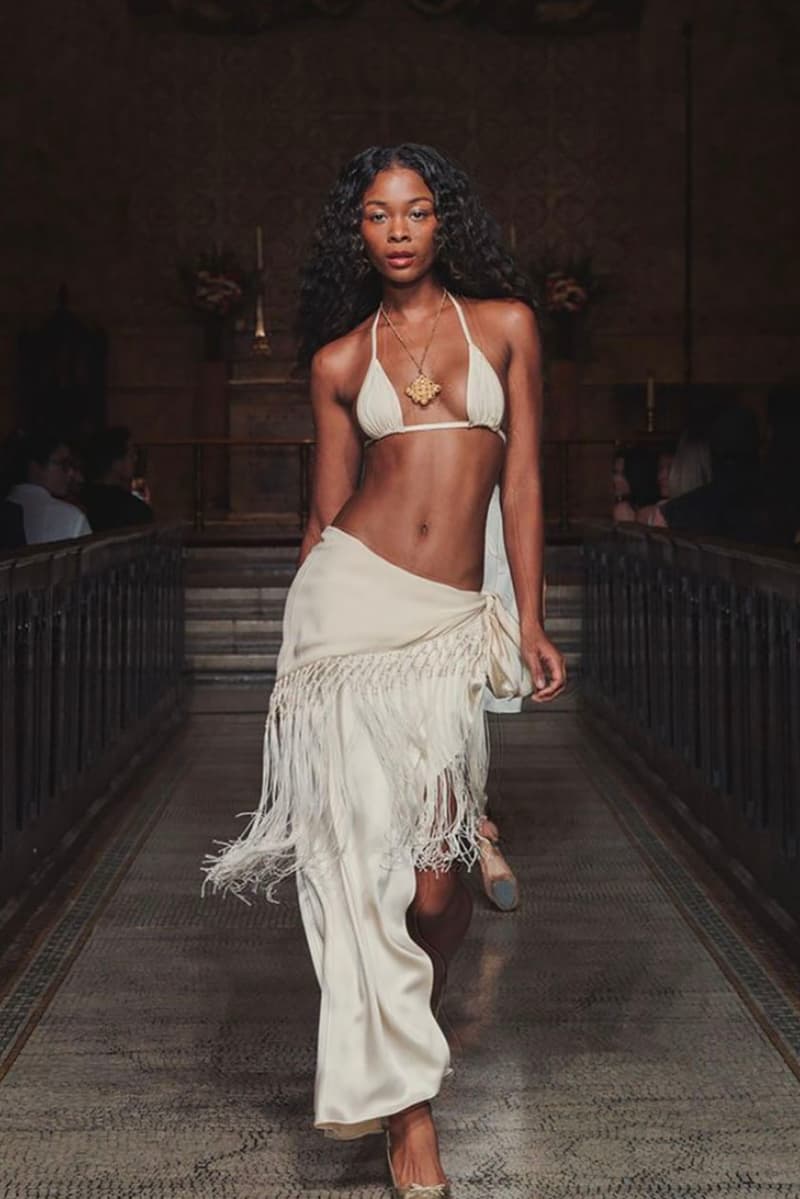 4 of 13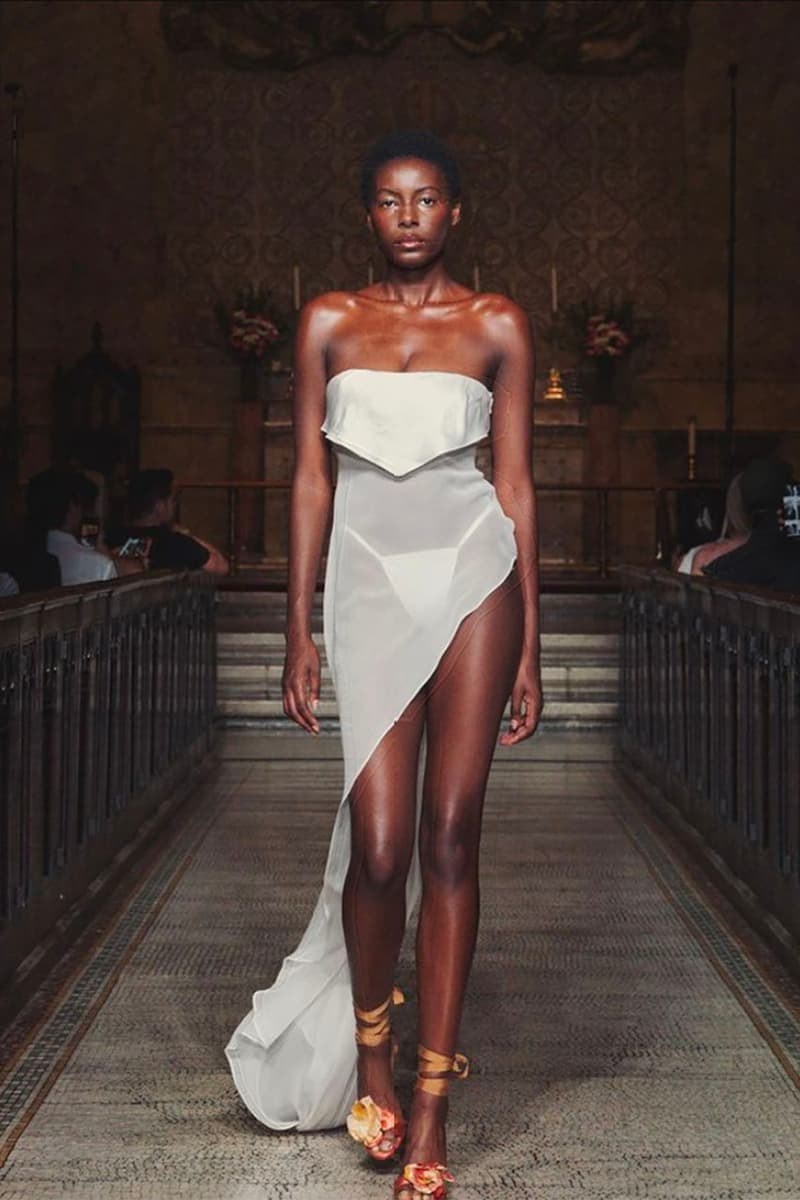 5 of 13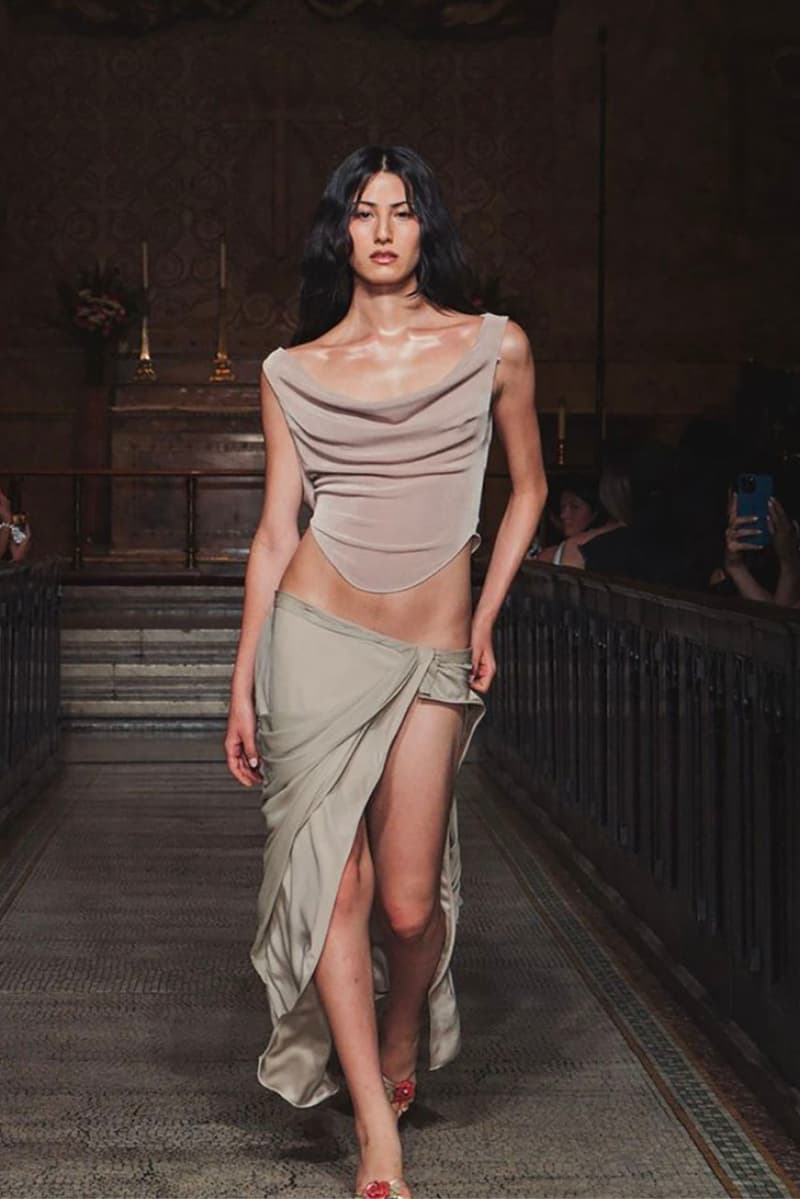 6 of 13
7 of 13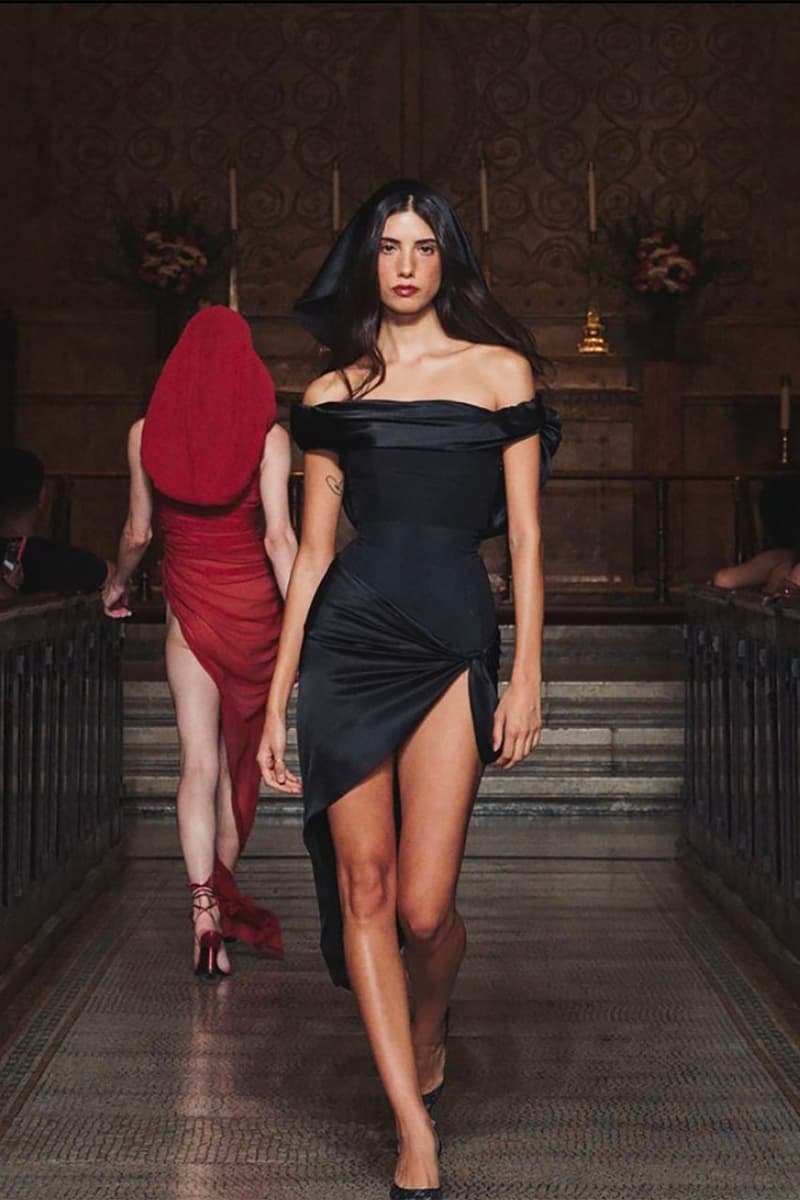 8 of 13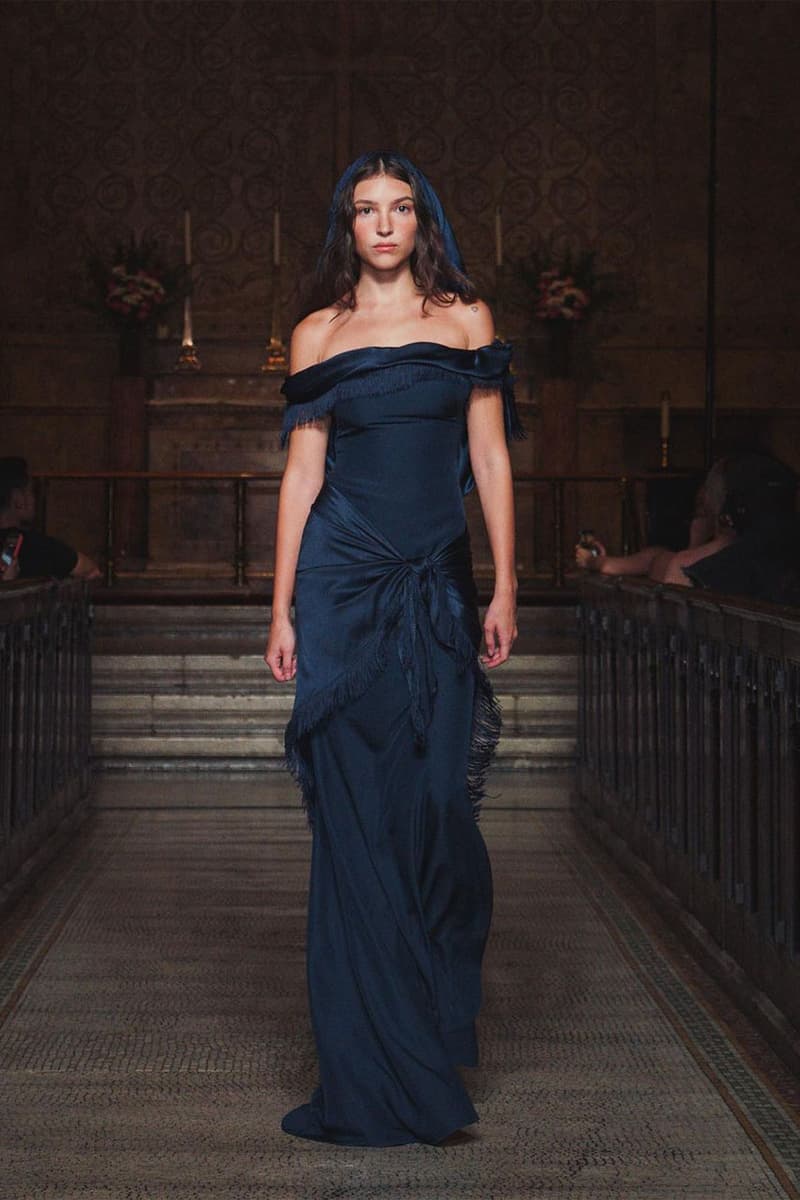 9 of 13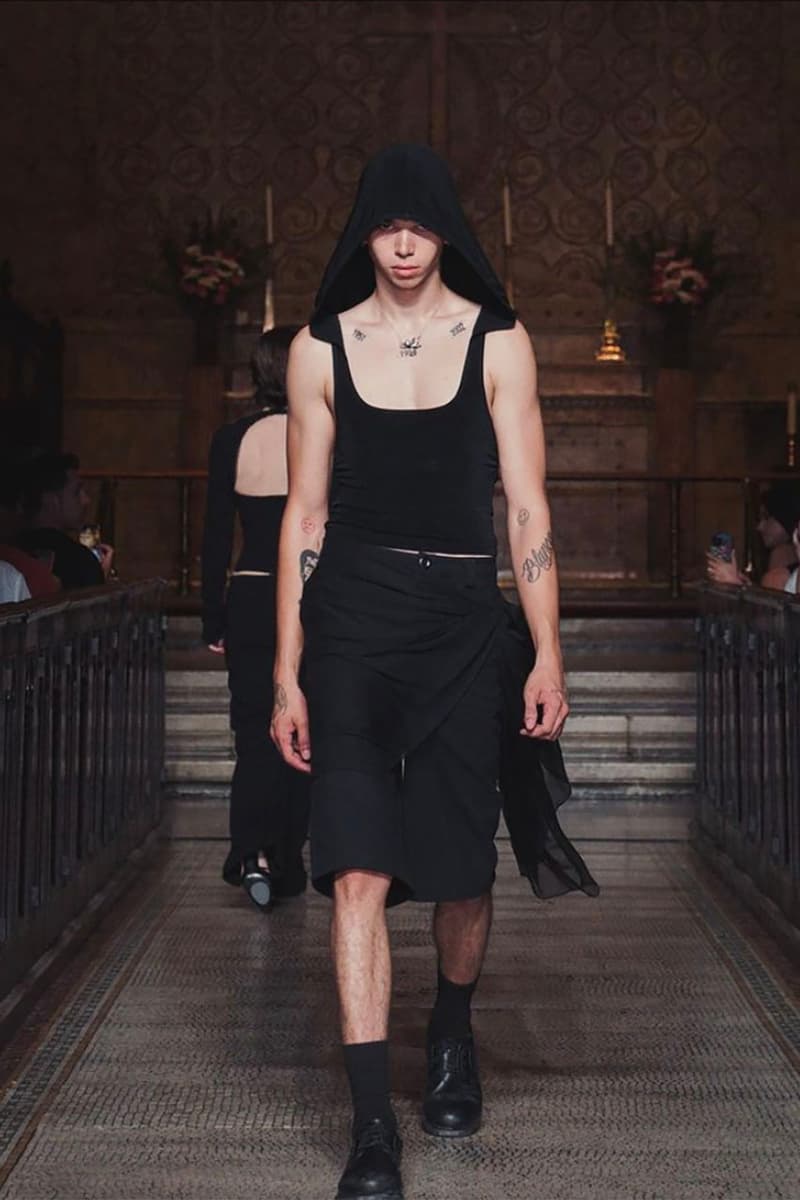 10 of 13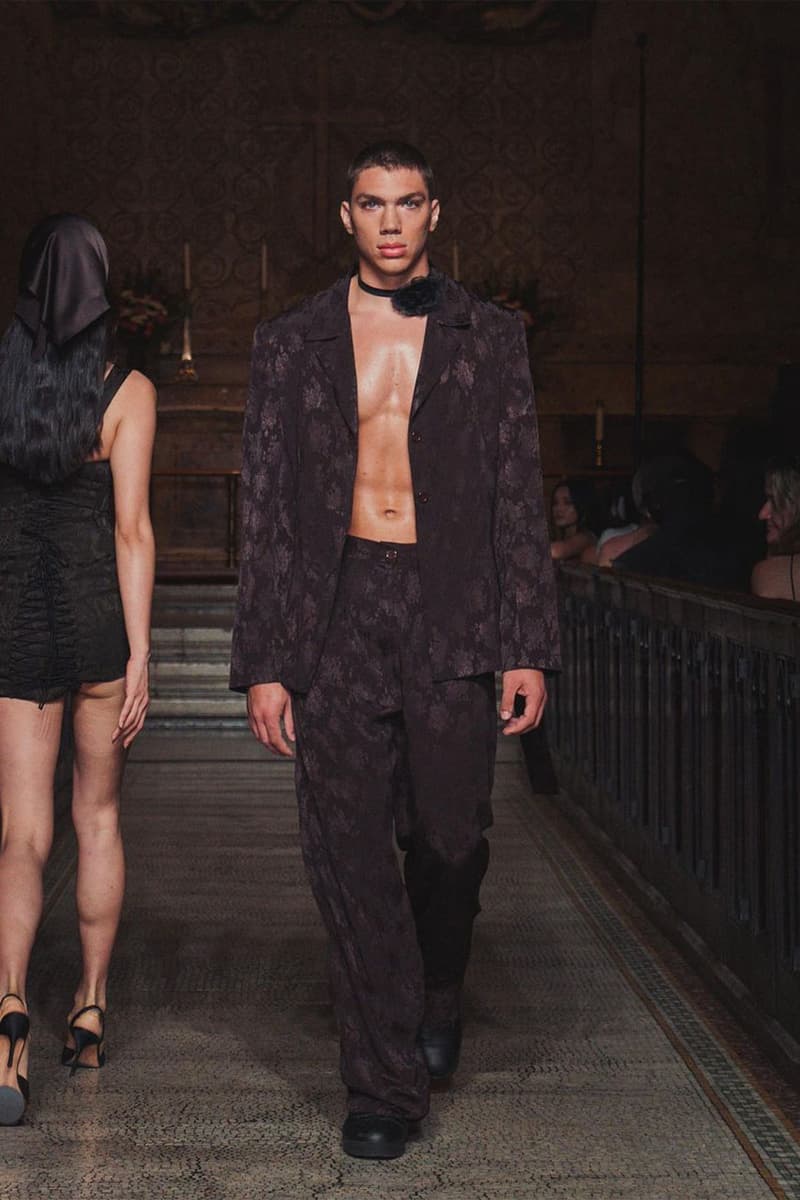 11 of 13
12 of 13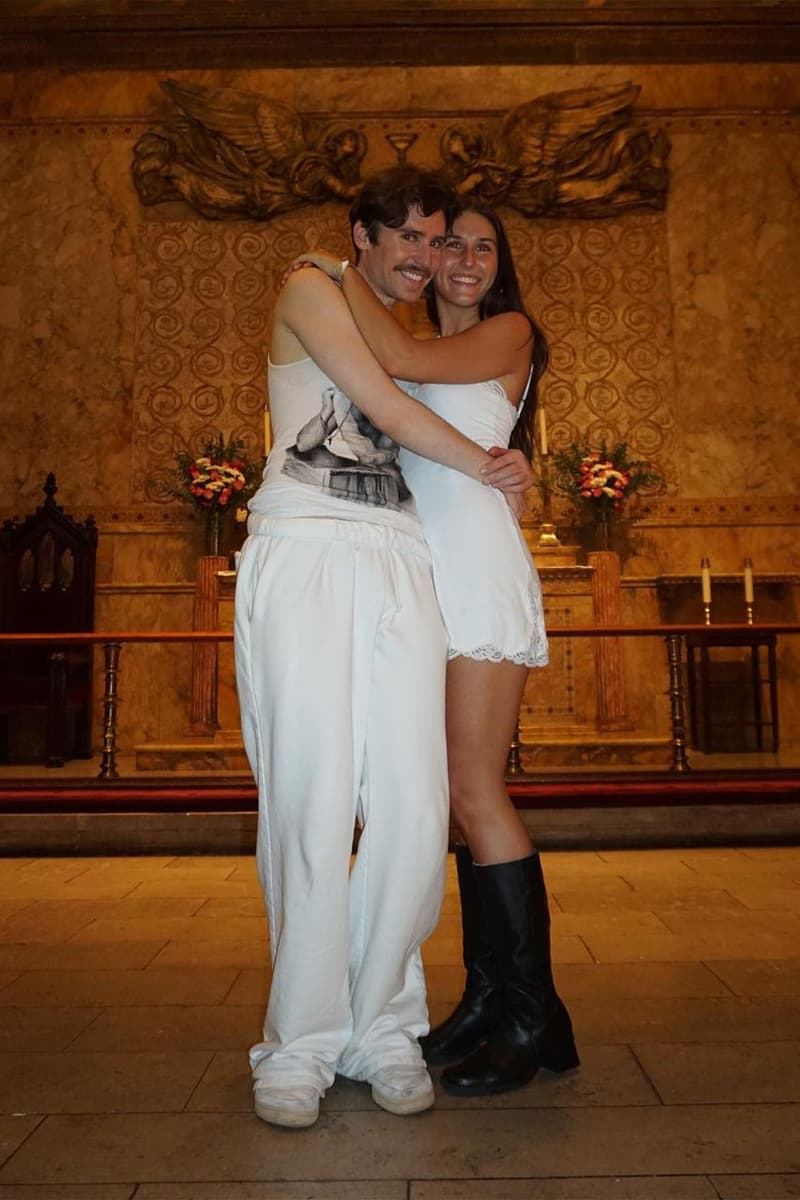 13 of 13
Fashion
Mirror Palais Reclaims Holy Ground With Its SS23 Collection
Hypebae speaks with designer Marcelo Gaia.
Mirror Palais Reclaims Holy Ground With Its SS23 Collection
Hypebae speaks with designer Marcelo Gaia.
Known for its flowing romantic dresses and inventive underwire polo tops, New York-based brand Mirror Palais has unveiled its Spring/Summer 2023 collection in a West Village church for New York Fashion Week.
Presenting a positively beautiful display of ethereal sheer dresses and veils, alongside dramatic corseted black gowns, designer Marcelo Gaia expanded on his brand's signature escapist aesthetic. While his garments may have featured bare midriffs and plenty of exposed skin, none felt inappropriate in a church setting as Gaia's innately decadent and simultaneously nostalgic design sensibility immediately evoked a sense of glamour that would easily fit in an Italian gothic era.
Worn by It girls Bella Hadid and Dua Lipa alike, the brand's runway was teeming with famous faces from Euphoria's Jesse Andrews to models Cindy Kimberly and Imani Randolph. It's no surprise that Gaia's brand has garnered such a cult following as his garments celebrate a woman's form, channeling an undeniably feminine spirit, even through its menswear pieces.
Hypebae speaks with Marcelo Gaia on his inspiration behind his designs, inclusivity and advice for emerging creatives.
Can you share what women in your life have inspired Mirror Palais? How would you describe the Mirror Palais woman?
The Mirror Palais customer walks to the beat of their own drum. They're independent, love vintage fashion and have no qualms with showing their body.
As a small business made and designed in New York, can you discuss the importance of having a sustainable and mindful manufacturing process?
It's important for us as a brand to make smart decisions when it comes to operating an ethical business. Manufacturing in New York City is very difficult with many resources having dried up and businesses closing their doors after many years. Being close to our manufacturers means that we can check in on them and are certain of the working conditions for our seamstresses, eliminate waste and limit overproduction.
How do you deal with knock-offs and dupes of your designs?
The first time one of my pieces got knocked off I was so terribly upset I didn't know what do to and I felt so out of control. Over time, I have learned how to not become overly emotional and understand how the fashion business works. My job is to educate consumers on the perils of fast fashion and empower them to shop sustainably. Not necessarily by shopping with sustainable brands, but by encouraging shopping second hand and vintage shopping, which is more accessible to the everyday consumer.
Your brand seems to have an inherently size inclusive ethos. Why is it important for you to include plus size models and dress all shapes and sizes?
It never occurred to me to not include any type of person from being able to enjoy Mirror Palais. As a person in my life I've always connected with all types of people, especially when I felt like an outcast. So being inclusive makes me feel like I'm doing for people what I wish people had done for me when I felt left out.
Before starting Mirror Palais, you were a fashion assistant and stylist for almost a decade and then co-founded Rose Milk. What advice would you give emerging creatives who may underestimate their abilities or encounter obstacles along the way?
The best advice I could give anyone is to put themselves in as many uncomfortable situations as they can and take every learning experience as an opportunity. There is no job that is too small, you never know who you could meet. Many of the people who have helped me, for instance one of the stylists who I worked with as an assistant, Jaime Waxman, came on to help with our debut show. Without Jaime's help and support we would have never accomplished what we accomplished. Life is full of unexpected twists and turns. Make as many friends as you can along the way and hopefully when the going gets tough you will have the same support of those who you supported when you need it most.
---
Share this article