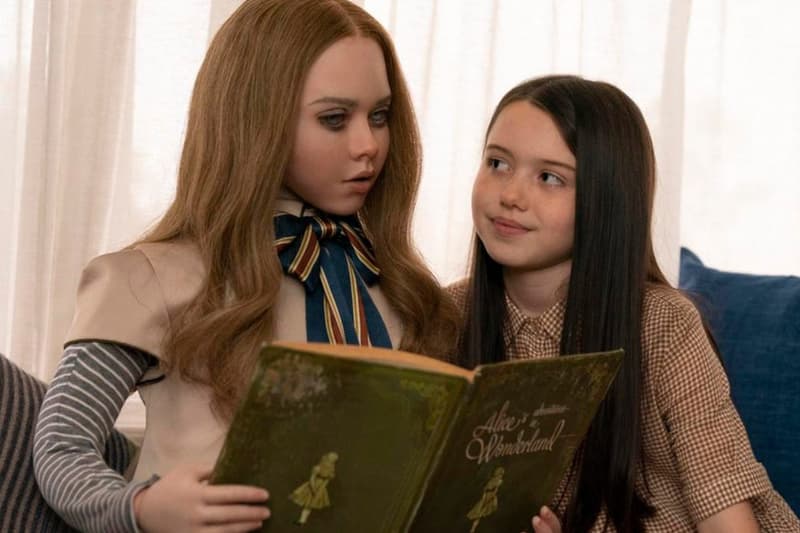 'M3GAN 2.0' Is Officially Happening in 2025
Here's what to expect.
UPDATE (January 19, 2023): Less than two weeks ago, it was reported that M3GAN was getting a sequel and now a release date has been confirmed.
M3GAN 2.0 is slated to hit theaters on January 17, 2025. According to Variety, we can expect a few familiar faces in the forthcoming film. "Screenwriter Akela Cooper is returning to pen the sequel," the outlet reported. "Plot details haven't been revealed, though Allison Williams, whose character helped bring to life the chaotic AI-like doll, will be back for '2.0' as will M3GAN's pint-sized bestie, played by Violet McGraw."
Stay tuned for more updates.
---
ORIGINAL STORY (January 9, 2023): M3GAN just hit the big screen, but it's been reported there's already a sequel in development.
According to Deadline, "there are already plans for a sequel," which is expected to be "gorier" as well as an "unrated version."
"No shade to Universal, love them, and I understand that once the trailer went viral, teenagers got involved and you want them to be able to see it," Screenwriter Akela Cooper told the Los Angeles Times. "There should be an unrated version at some point. I heard it is on the books. But yes, it was way gorier. Her body count in the script was higher than in the movie."
M3GAN had a $30 million UDS debut, which was more than predicted. Cooper continued, "An exec who read one of my specs and really liked it said, 'It's gory and no one's doing gore right now. We have to wait for a horror movie that has gore to come out and be a hit, and then the market will shift.' I was sitting there, like, 'OK … we could lead that charge.' Now I'm [hearing], 'There's gore, and it's not a problem.' I'm happy that I could have a hand in bringing back fun horror that doesn't take itself so seriously. I'm reading about more horror movies that are wild, out-there ideas coming out or being bought. And some of them are original, which is good! I'm happy that I could steer that ship so that studio execs can be like, 'Oh! There might actually be money in them thar hills.'"
M3GAN is currently playing in theaters.
---
Share this article