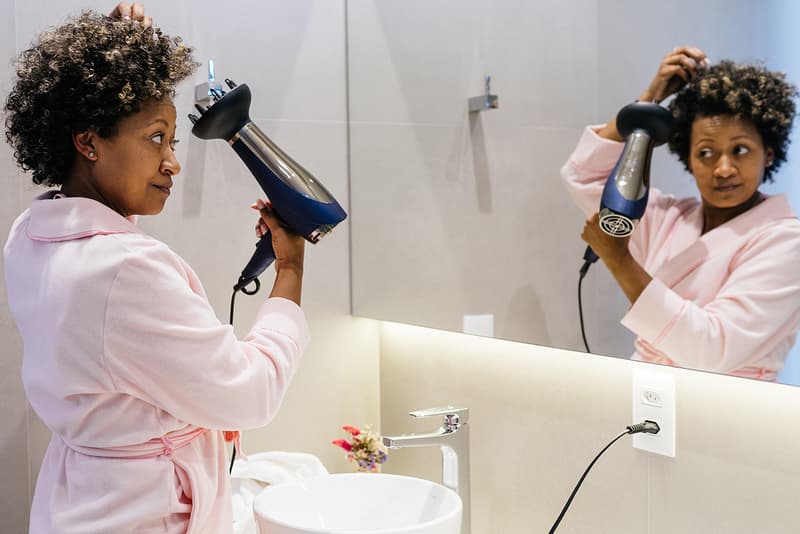 Beauty
TikTok's Latest Haircare Hack Requires You To Dry Your Hair With a Pasta Strainer
However, leave the bowtie pasta in the box.
TikTok's Latest Haircare Hack Requires You To Dry Your Hair With a Pasta Strainer
However, leave the bowtie pasta in the box.
At this point, when you're on the beauty side of TikTok, there's no telling which tips, trends and tricks may pop up across the skincare, makeup and haircare categories. The current hack running across our FYP pages is for your hair and involves using a pasta strainer. (Confused, huh?) We'll explain more
In case you missed our first disclaimer, TikTok suggests that for the girls with the curls, the use of a pasta strainer is the perfect diffuser tool for the tresses.TikToker Liz Fox Roseberry started this claim, and it has quickly become an approved theory. Roseberry posted a now-viral clip of her drying her hair with a strainer. She captioned the original video, "I just learned that my pasta strainer is better at diffusing my waves than my diffuser," before revealing her dry, tousled curls. After realizing that her video went viral with hundreds of others entering the chat, Roseberry dropped a full tutorial on how the process went, giving viewers the ultimate insight.
For those with questions and concerns, Roseberry posted a few follow-up videos on the misconceptions of those trying the hack. She advises that the biggest mistake is the use of plastic strainers. "You've got to use the mesh ones or one that has a lot of holes so the air can blow." Interested in trying it out? Catch more of the complete breakdowns ahead.
---
Share this article