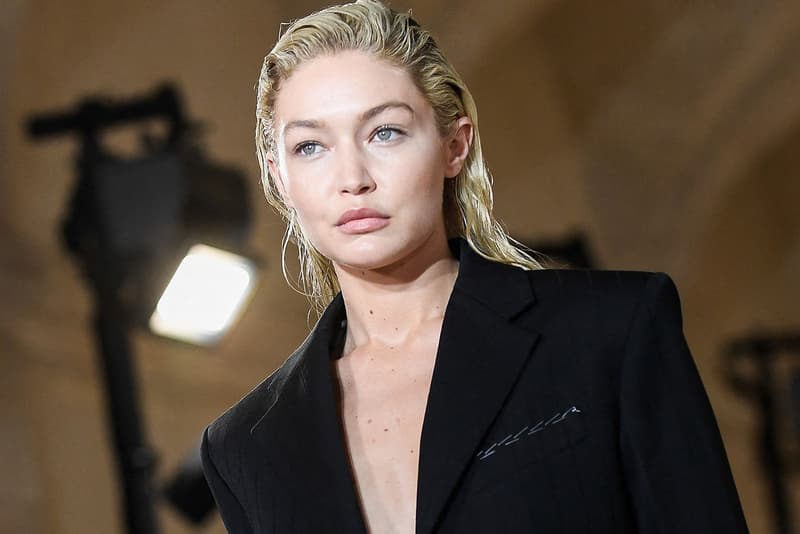 Beauty
Gigi Hadid's Root Regrowth Signals a New Hair Era for the Model
We're ready for this next season, Gi.
Gigi Hadid's Root Regrowth Signals a New Hair Era for the Model
We're ready for this next season, Gi.
Gigi Hadid bravely embraces her root regrowth, calling for healthy hair warriors to unite and stand up.
Like your favorite hot Starbucks drink, the model is now rocking a chic infusion of a Blondie, mocha latte hair moment. Could she be owning the root regrowth as she's been jet-setting for fashion month and wants to do without the constant hair coloring, pulling and tugging outside of fashion shows? Maybe so. Either way, we're into this new look for her. After walking the Prada Fall/Winter 2023 show in Milan, the star's hairstylist Dimitris Giannetos curated a Y2K comb-over hairstyle for Gigi to rock at the afterparty — and boy, did she turn heads.
The blonde infused with mocha roots made the overall hairstyle so on-brand and appealing for Gigi. We fully support her in letting her natural hair color take center stage, as bleach blonde tresses take much maintenance and upkeep, which can harm one's hair. The tea is, if Gigi is doing it, the masses will do it too — and to achieve it will be an enormous burden off of your bank account.
View this post on Instagram
---
Share this article